Thanks, MEA. Your passport office is finally world class
They've done it. The idea of a hassle-free passport service without miles of red tape is more or less here. One hopes.
And now, for some good news. Our passport offices are getting customer-friendly and modern. After decades of sending us from pillar to post, chasing xerox copies of this document or that, the government's new Passport Seva Kendras (PSK) seem to have got things just right.
Here's my first-hand experience of applying for a passport renewal through the web (www.passportindia.gov.in) and my subsequent visit to the Parel PSK to submit my documents and get my biometrics done.
At the portal, the instructions on how to apply are pretty clear. There are small differences in the documents required for the issue of a new passport, or the reissue of a recently expired one (less than three years since expiry). So make sure you get the right info on documents.
You also have the option of applying online or downloading a form which can then be filled up at leisure and submitted to the PSK. But whatever you do, a visit to the PSK after fixing an online appointment is mandatory – so applying online is the best way to go.
The online form is simple and easy to fill. But one glitch I encountered was while filling my address. The site allowed me to fill in only 36 characters for my address – and I couldn't get the whole address in. This problem did not happen with the other addresses required (previous address, addresses of references). So maybe it was just a temporary glitch.
Appointments are given at available time slots. If you choose 9: 30am, 15 May, you have to turn up at 9: am so that the counter guys (and gals) can check the documents before the main process begins.
I turned up 15 minutes ahead of the appointed time, and found a small queue building up. But by the time the doors opened, the queue had lengthened to around 40-50 people. Indians apparently don't trust appointments to be kept.
But not to worry. The people at the first set of counters were in their seats at 9: am, and when the main doors opened, they were ready to serve. Here they check basics like whether you have the requisite documents in order - and send you back if you don't have them. They also give you a token number that is you call sign at whichever counter you wait next.
I encountered a small hitch here. The website mentions post-paid mobile bill as proof of address. My counter person said only landline bills would do. Clearly, the info on the website hasn't been transmitted to every person manning a counter. I managed to get by by showing my bank statements in the original.
Next, I received a barcoded token which grants you entry into the main area for getting your biometrics done and pay the passport fees. My barcode didn't manage to open the door – so that's another glitch. But the watchman used his own card to get me through the door. I didn't have to run around for it.
This is where the real stuff begins. You go to your allotted booth/counter and the person checks the documents again and asks you to recheck all the online stuff you filled in. I corrected my address in detail – and also made some changes in the references I had provided.
This part of the visit is the most important – and the PSK does it in style. This is where you pay your passport fees, and get yourself photographed and fingerprinted. Luckily, unlike the RTO, they don't make you feel like a criminal. Every desk has a modern (Canon) camera mounted on a stand, and the photographs are instantly scanned and put into the databases.
This is a huge improvement on the earlier system, where after standing hours in a queue you could be sent back because the photo is unclear, or shot against the wrong background. Now, it's the passport office's headache to get the right photograph and finger prints.
An aside: if PSKs proliferate, an entire range of small-time "passport photo" studios will have no work to do on passports. But I am sure the Indian bureaucracy will invent enough reasons for the public to keep dishing out photographs for some reason or the other.
Once this procedure is over, you are given the file containing your documents and you move to two more counters – one for verification and another for grant of passports.
Both these stages are short and sweet. You don't wait too much, and even if you do, the wait is pleasant.
Finally, there is even someone asking you to rate the service. It's almost as good as an airline.
Downsides? The passport site says the whole procedure should finish in 45 minutes. I managed it in an hour-and-a-half. But there is none of the sweat and grime of the normal passport office, with its touts, tea-vendors and sleazy characters promising to speed things up. Moreover, you sit in air-conditioned comfort all through.
Overall there are three queues – excluding the one outside the office before it opens. But each one is organised and eminently comfortable.
Quite clearly, the ministry of external affairs has got it right. The processes are streamlined and work well.
In my book, I would still rate this as Triple A service for a government office. Of course, I reserve the right to change the ratings if I find any slip between the cup and the lip – which involves delivery of my new passport.
About that, more later. But the foreplay was good.
Find latest and upcoming tech gadgets online on Tech2 Gadgets. Get technology news, gadgets reviews & ratings. Popular gadgets including laptop, tablet and mobile specifications, features, prices, comparison.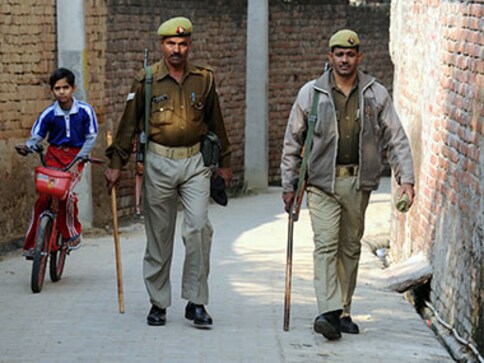 India
The local police on Tuesday sent its report to the Regional Passport office in Lucknow over an incident involving an inter-faith couple who were allegedly humiliated by an official.
India
The matter pertains to the complaint of Mohammad Anas Siddiqui and Tanvi Seth, who have been married for 12 years, and had applied for a passport at the Lucknow Passport Seva Kendra.
India
Government has announced opening of 149 new Post Office Passport Seva Kendras (POPSKs)