Terrorist who killed truck driver in Anantnag neutralised by Jammu and Kashmir Police, security forces
This was the fourth such attack that terrorists have carried out on the fruit truck drivers in the recent past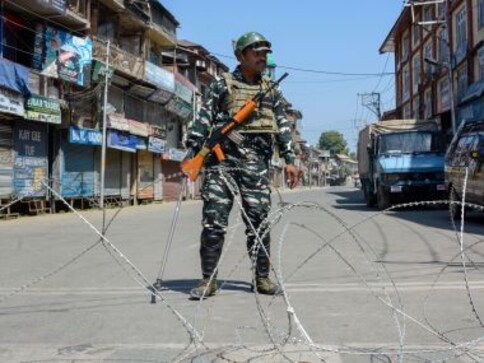 Terrorist who killed truck driver in Bijbehara was neutralised by Jammu and Kashmir Police and security forces

Another truck driver was killed on Monday in South Kashmir

This was the fourth such attack that terrorists have carried out on the fruit truck drivers in the recent past
Anantnag: Terrorist who killed truck driver in Bijbehara was neutralised by Jammu and Kashmir Police and security forces.
"Police and SF had launched cordon and search of the area immediately after the incident. Dead body of a suspected terrorist involved in shooting at the slain driver Narayan Dutt of Katra, Jammu recovered. Identity being established," Jammu and Kashmir police said.
Another truck driver was killed on Monday in South Kashmir. Terrorists targeted the truck driver in Bijbehara, Anantnag.
This was the fourth such attack that terrorists have carried out on the fruit truck drivers in the recent past.
also read
India
In a sharp retort, Jammu and Kashmir LG Manoj Sinha said that Pakistan "should make arrangements for food et cetera for its people. It is essential that civic amenities are restored there. India has moved much ahead from concerns like these."
Opinion
The Jammu and Kashmir Reorganisation Act 2019 which under provision of the same Act would abrogate Article 370 and  Article 35A of the Indian Constitution, shall be considered as a landmark legislation in the constitutional history of  post-Independence India
India
The terrorists tried to flee while noticing the checkpoint but were apprehended by the security forces at Frestihar Kreeri village. The arrested persons were identified as Suhail Gulzar and Waseem Ahmad Pata