Ten years of 26/11 Mumbai terror attacks: Maritime security remains nightmare as India does little to plug loopholes
Coastal security needs a renewed push for implementation of the ongoing schemes that would lead to the formation of a formidable security apparatus.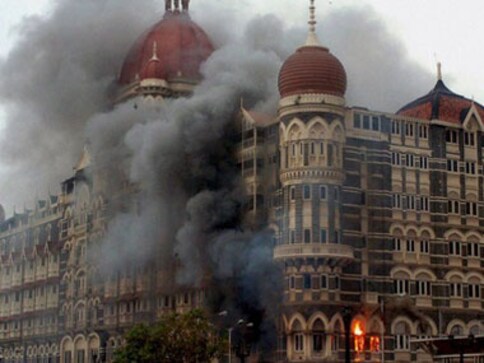 New Delhi: A decade elapses on Monday since the horrific 26/11 attacks in Mumbai, but India's 7,516-kilometre-long coastline stretched over nine states and four Union Territories is far from secure as little has been done to adequately foolproof the maritime boundary. In this entire period, all that was done was a mere half-hearted attempt to develop specialised capabilities in marine operations.
On 26 November 2008 Pakistani terrorists with weapons came undetected through the sea route and unleashed mayhem. And just months later a shocking event took place. In June 2009, during the inauguration of the Bandra–Worli Sea Link, it had taken police three days to locate a patrolling boat that was stationed for surveillance operation.
It was embarrassing and facts were kept secret by senior officers but they candidly mentioned this during internal meetings that marine capabilities of the police are very limited and they need better training to dominate high seas. It seems the country has not followed a particular mechanism in its totality and that is the reason only 2 lakh boats out of roughly 4-5 lakh are registered despite a major push from the Centre post 26/11.
The situation regarding police boats needed for patrolling is far from satisfactory. According to documents reviewed by Firstpost, the Ministry of Home Affairs is working in close coordination with the coastal states to develop a system to ensure timely repairing of patrol boats. The government has already allocated Rs 1,451 crore for procurement of new boats till 2020 but the optimal utilisation of the budget in the last few years is not encouraging. Sources said, only 23 out of 60 sanctioned jetties in the vicinity of coastal police stations has been completed directly impacting the effective operations and response.
"While some states have reported inability to operate large boats available with them, others have shown willingness to have such boats due to their ability to navigate further in the sea. This contrast is surprising simply because the Ministry of Home Affairs has sanctioned these boats to different states only after due consultation with the states. It is correct that construction of sanctioned infrastructure has been delayed because it is a time-consuming process and we need to dedicate more resources for the task," said sources.
Even the Parliamentary Standing Committee on Home Affairs in its report last year had said the ministry was unable to implement critical projects within the set timeframe and this was bound to have ramifications on the overall intended coastal security system. The panel headed by Congress leader P Chidambaram had also observed that the procurement of motorboats has suffered an inordinate delay while recommending the centre to make sincere efforts to complete their procurement at the earliest.
"Coastal security is an important challenge the country is facing on the external front. Funds are being provided to the states for marine policing and coastal security but several states have failed to spend the funds fully while some projects under Coastal Security Scheme are facing delayed implementation. The States do not seem to be fully alive to the enormity of the challenge or to the huge responsibility that they have agreed to share regarding Coastal security. There should be regular meetings with State governments to sensitise them and joint hand with the Central government in monitoring all coastal security related projects so that our security system could be strengthened," the Parliamentary Standing Committee report said.
Another major issue that is threatening coastal security is lack of coordination among different agencies. Documents suggest that government recently entrusted the task to hammer out the difference in coordination with Indian Coast Guard, Intelligence Bureau and state police. It said the three stakeholders will "devise solution to address coordination issues between Indian Coast Guard and State Police."
Indian Navy is the lead agency for securing India's maritime interests and trade while the Indian Coast Guard has the overall responsibility for coastal security in territorial waters and for the security of maritime zones. There has been a clamour post-Mumbai attacks that Indian Coast Guard, which comes under Ministry of Defence should be placed under Ministry of Home Affairs for better coordination. A committee was also formed to examine the option but the Ministry of Defence earlier this year had rejected the proposal. According to documents they have two options to further strengthen coast security -- by bringing Indian Coast Guard under Ministry of Home Affairs or raising a dedicated Indian Reserve Battalions earmarked for marine security.
"Indian Coast Guard being a functional and well-established force operating in the coastal region, its familiarity with operational challenges and threats, its personnel being well trained for sea operations and that bringing it under Ministry of Home Affairs would lead to better coordination between the two ministries. There is need to further expand the mandate of the coast guard giving it overall responsibility for prevention of intrusion via the sea route, enabling them to operate in shallow waters, making them responsible for the protection of onshore and offshore installations by physical domination and for collecting intelligence from the local community. It is an ideal force for handling responsibilities and placing it under Ministry of Home Affairs would resolve issues of coordination with Central agencies including Intelligence Bureau, R&AW, Border Security Force, Narcotics Control Bureau etc and with state agencies as well. Raising the India Reserve Battalions would upgrade the capability of state governments and enhance coordination as the dedicated force would have the potential of having good local connect and intelligence," said a document.
A senior officer said in the last one decade more than Rs 2,250 crore has been spent on strengthening the coast guard and setting up coastal police and yet the sea borders have not been entirely secured.
"Greatest problem of the coast guard is that they cannot operate in shallow waters near the coast and the police are equally ill-equipped to operate in such areas also known as amphibious zones. Maritime boundary should be treated as one unit instead of being divided into different states as it is being done in the case of other borders and a dedicated amphibious coastal force can be created with capabilities to operate on both land as well sea failing which no improvements would take place even in the next 10-12 years," the officer said.
India doesn't need a plethora of agencies that may further complicate the issues of coordination between various stakeholders. Coastal security needs a renewed push for implementation of the ongoing schemes that would lead to the formation of a formidable security apparatus.
Explainers
In 1999, lawyer Tungnath Chaturvedi was charged Rs 20 extra by a clerk at Mathura cantonment railway station. Now, 22 years and more than 100 hearings later, a consumer court has ruled that the Indian Railways must pay him Rs 15,000 and refund his money with interest
World
Although there has been only one case of paralytic polio in the New York area, health officials believe they may only be seeing 'the tip of the iceberg' in terms of polio's wider circulation, since paralytic cases are so rare
Explainers
The aim of the strategy, also known as 'asymmetrical warfare', is to make Taiwan's defence so secure that any attacker faces a ruinous cost. It also focuses on weapons that are easily concealed such as portable Javelin and Stinger missiles over expensive and easy-to-hit tanks, warships and naval ves