Telecom department expected to clear Vodafone-Idea merger tomorrow to create country's largest mobile operator
The Vodafone-Idea merger will create the country's largest mobile service operator.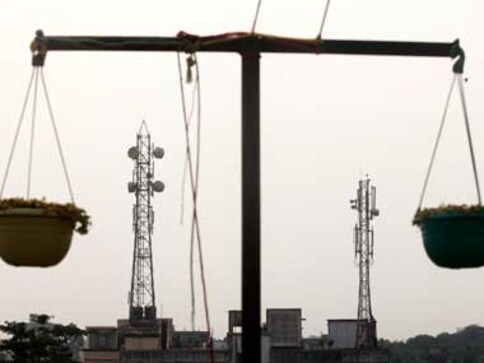 New Delhi: The Department of Telecommunications (DoT) is likely to approve on Monday the merger of Vodafone India and Idea Cellular, which will create the country's largest mobile service operator with the proposed name of Vodafone Idea Ltd.
"DoT is expected to clear the Vodafone-Idea merger on Monday," an official source told PTI. "The certificate will be handed to them."
Idea and Vodafone have decided to combine their operations to create the country's largest telecom operator worth over $23 billion, with a 35 percent market share and a subscriber base of around 430 million. The proposed merger is expected to give a breather to both debt-ridden firms from cut-throat competition in the telecom market, where margins have hit rock bottom with free voice calls.
The combined debt of both the companies is estimated to be around Rs 1.15 lakh crore. "The merger will be taken on-record after Idea furnishes the required bank guarantee and gives an undertaking of owning the liabilities of Vodafone India that may arise in future," the source said.
DoT will seek a bank guarantee of around Rs 2,100 crore pertaining to a one-time spectrum fee of Idea Cellular and an undertaking that the merged entity will clear dues pertaining to a one-time spectrum fee and other subjudice matters in accordance with the court's order.
Idea will be asked to replace a one-year bank guarantee of Vodafone India that was submitted for deferred spectrum payment. Vodafone and Idea will also have to give undertakings of clearing dues that are subjudice as per courts' decisions, the source said.
Idea will hold an extraordinary general meeting on 26 June to change its name to Vodafone Idea Ltd after the merger is completed. Vodafone will own 45.1 percent in the combined entity, while the Kumar Mangalam Birla-led Aditya Birla Group will have 26 percent, and Idea shareholders 28.9 percent.
Birla is proposed to be the non-executive chairman of the merged entity, and Balesh Sharma is likely to be the new CEO. Idea's chief financial officer, Akshaya Moondra, will head the financial operations of the new entity as its CFO. Ambrish Jain, currently the deputy managing director of Idea Cellular, is set to become the new chief operating officer.
India
The Opposition leader, who is on a tour of the UK, had an interaction session at the 'Ideas for India' conference organised by non-profit think-tank Bridge India on 20 May
Politics
Rahul Gandhi is currently in London for the 'Ideas for India' conference organised by non-profit think-tank Bridge India
India
The host of the wedding party came up with a creative idea and installed a seed threshing machine on a shallow make-shift pool