Telangana temple's 'Rakhi Challenge' reinforces age-old notion that women need male protection
A rakhi challenge to ensure the safety of women is not only insulting to men but also an outdated idea in a world where women are proving that they excel at all spaces occupied by men and don't need to be subservient to a "brother" or any other man for protection
There's something inherently ironic about the concept of enforced brotherhood in a country that has a population of one billion. Clearly whatever social monitoring that the elders have put in place over the years to stop the proliferation of adult romantic relationships between willing men and women isn't working.
As a woman, I find that the concept of tying a rakhi on an unrelated man borders on the ridiculous. Growing up, it was a running joke between friends that boys would stay away from school or college on Raksha Bandhan to avoid being ensnared by sisterly love from women they've been meaning to ask out. The finesse of the emotional manipulation of the rakhi between strangers is deeply rooted in the failure of a society as a whole to allow its women free agency in defining relationships on their own terms.
Such is the guilt and perversion, that men who tie a rakhi on unrelated women are conditioned to put a hypothetical bond of protectiveness before their emotions. The purest form of honesty is the realisation of self. To deny a man or a woman that would mean suppression of instincts that will sooner or later seek other forms of actualisation in a country of repressed sexual urges and taboo around free sexual expression. You know how deep the perversion runs when a religious man reacts to the horrific gangrape of a woman in Delhi by stating that she should have called her rapists — the ones that brutalised her body with an iron rod — her brothers and appealed to their protectiveness.
Don't get me wrong. Between willing men and women who want to enter a filial bond, it's a matter of choice. But it's not a choice that should be encouraged. It's a choice that is born out of the patriarchal conditioning of men to label women as weak and claim ownership over their bodies. This is how the transfer of ownership happens in country where still a large number of women go from the supervision of their father and brothers to that of their husbands and male in-laws.
While the intention of the Chilkur Balaji Temple in Hyderabad is noble — starting a 'rakhi challenge' that will involve women picking random men and tying rakhis on them to spread awareness about women's safety — it is grossly misguided.
What does it say about the agency of men when they have to be tied down by a bond of brotherly commitment to be able to keep their junk in their trunk? It is not only insulting to men, it is an outdated idea in a world where women are proving every day that with enough institutional support and good practices in place, they are excelling at all spaces occupied by men and don't need to be subservient to a "brother" or any other man for protection. The regressive concept of binding them in a vague and unenforceable commitment to a strange man is creepy and should have gone out with 80s Bollywood cinema.
Has a rakhi stopped a predator from attacking a woman ever in the history of mankind? Strong security and a supportive legal justice system, timely prosecution and checks against impunity and social awareness in the form of school and college level sex education has. The first step towards that is enforcing the culture of looking at women as human beings, and recognising their rights, starting at home.
This Rakhi, men should rather take up the Women's Safety Challenge — a pledge to protect all women irrespective of whether they are related to them or not, without fear and expectation of favour. Not because they are answerable to an eternal pledge of commitment, but because they are fellow human beings who deserve to be treated with respect and their choices honoured.
India, standing at the brink of an impending moral crisis, does not need rakhis to be tied between men and women to enforce familial ties to prevent rape. It needs rakhis to be used the way Rabindranath Tagore once used them, to promote oneness and unity between all men and women.
Sports
Hyderabad FC underlined their credentials as one of the top contenders this season with a brilliant come-from-behind performance to beat Odisha FC 3-2 in the Hero Indian Super League at the Tilak Maidan Stadium on Thursday.
Sports
Bartholomew Ogbeche (21', 44', 74') scored a sensational hat-trick to extend his lead in the goal-scoring charts. Aniket Jadhav (45+1') also got on the scoresheet for the Nizams. The result takes them to the top of the table with 20 points, ahead of Kerala Blasters FC on goal difference.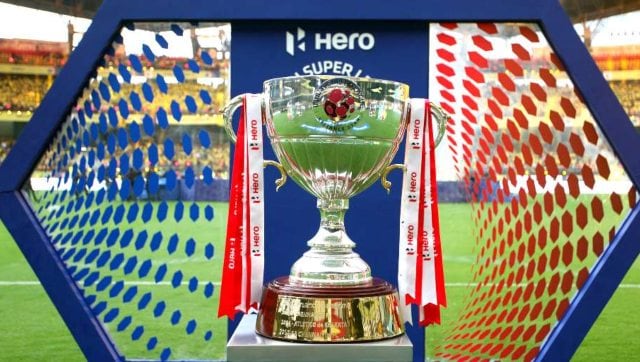 Sports
The ISL said it will reschedule the match to a later date.