Telangana honour killing: Subhash Sharma, who allegedly killed Pranay Kumar for Rs 1 cr, is a living imprint of contract killers
The police say Subhash Sharma fits the bill usually associated with an archetypal hired killer. Such men often hail from impoverished backgrounds, depend on drugs or alcohol or both and are school dropouts.
Subhash Sharma was taken by surprise when a joint team of Telangana and Bihar Police landed at his doorstep in Jagatpur, a mofussil on the outskirts of Samastipur town. Two inspectors from Nalgonda district police had come with an arrest warrant for Sharma, charging him with killing 23-year-old Pranay Kumar in Miryalaguda on 14 September. Sharma, a killer available on hire, had been tasked with using the machete on Pranay. The hit had allegedly been ordered by Pranay's father-in-law, Maruthi Rao because he was unhappy that his daughter Amrutha had married a Dalit boy.
"A five-member team from Samastipur police arrested Sharma on Monday evening. He did not anticipate us because his modus operandi was to commit crime outside Bihar, get back to his home and stay safe. Usually the police in other states are not able to trace him but in this case, the Telangana Police was efficient," said Pritish Kumar, a sub-divisional police officer in Samastipur, who supervised the operation to nab Sharma.
Rao a real estate tycoon with considerable political influence in Miryalaguda had reportedly agreed to pay Rs 1 crore to the hired assassins to eliminate Pranay. The deal was struck in June-July after a fair bit of haggling as the three-member team of supari killers initially demanded Rs 2.5 crore. Asghar Ali, Abdul Kareem and Mohammed Bari took an advance amount of Rs 15 lakh and hired Sharma to take Pranay's life. In 2003, Asghar and Bari were arrested for killing former Gujarat home minister Haren Pandya but were later acquitted by the Gujarat High Court.
The police say Sharma fits the bill usually associated with an archetypal hired killer. Such men often hail from impoverished backgrounds, depend on drugs or alcohol or both and are school dropouts. The mastermind, on the other hand, is comparatively well-off with good political connections so that he is able to get bailed out of a difficult situation. Such men more often than not, when not bumping off people, get into the business of sorting out civil disputes, using their access to muscle power to intimidate.
Rao had got in touch with Kareem, his friend who was involved in shady land settlements. Both kept their feet in all political boats to ensure immunity. Kareem was a member of the local unit of the Congress party, that has now suspended him while Rao was with the ruling Telangana Rashtra Samithi. In fact, Miryalaguda town has several banners of Rao with district minister Jagdish Reddy.
Senior police officers who have dealt with hired killers say those who take the contract to kill, prefer to hire men from outside to carry out the job. This makes the job of the police to trace the killer's footprints cumbersome.
It also makes it difficult for the cops to establish a motive to kill. Such assassins are often tough to crack which means the police have the onerous job to track the money trail and electronic evidence of hiring, making it difficult to secure convictions in court. It is too reliant on the confession of a person and if he turns hostile in court, the case runs the risk of falling apart.
What is the profile of a hired assassin?
"They do it for money, the target does not matter. In this case, the emotional angst was for the father. For Sharma, Pranay was a target, he would have worried only about killing him in one stroke," said a senior IPS officer who has served in the Rayalaseema region of Andhra Pradesh, where killers are available on hire. Indeed, if one notices Sharma's gait captured on CCTV, it is the walk of a confident man, a professional killer.
Another marked characteristic is that the assassins show no remorse. Jail terms do not reform them and in fact, prisons often serve as catchment areas for them to make contacts for the future. Like in this case, where Sharma and Bari had spent time together a decade ago in Rajahmundry prison and that is how the team decided to outsource the job to the man from Samastipur.
"Not many have an understanding of the consequences. There are hired killers and kidnappers who have told me during interrogation that they never thought they will get caught," said a senior Telangana cadre IPS officer, now on deputation to the Centre.
The money involved is huge so that there is an incentive to take the risk involved. If the plan had gone off as planned, Sharma would have pocketed at least Rs 30 lakh of the total amount. Now if the prosecution is able to argue its case well, Rao, Sharma and the other accused would be looking at an extended term behind bars, if not the gallows.
Explainers
Congress leader Shashi Tharoor got the nod from Sonia Gandhi to run for party president. Though the interim chief told the Thiruvananthapuram MP she was in favour of 'free and fair' elections, insiders say groundwork is being laid for Rahul Gandhi's return to the top post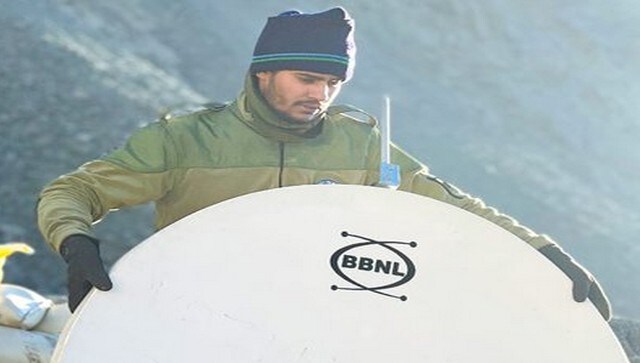 Explainers
The Leh-based Fire and Fury Corps, which handles military deployment along Kargil-Leh and secures the frontier with China and Pakistan, tweeted that internet was activated on the Siachen Glacier at 19,061 feet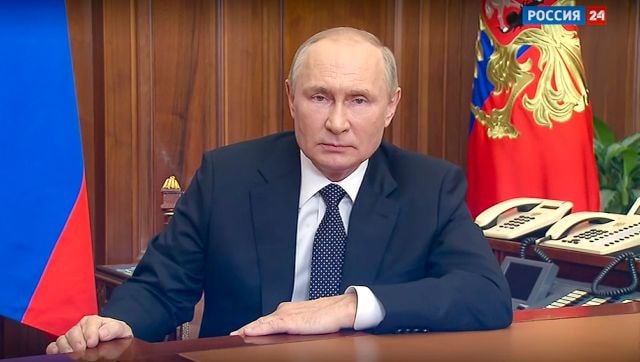 Explainers
Vladimir Putin on Wednesday, ordering Russia's first military mobilisation since World War Two, warned Moscow would respond with the might of all its vast arsenal if the West continued its 'nuclear blackmail'