Telangana honour killing: Seven arrested, including girl's father and uncle in murder of 23-year-old Dalit man
According to Telangana Police, Amrutha Varshini's father Maruti Rao, who was opposed to her marriage, conspired with other accused to eliminate her husband and also paid an advance of Rs 15 lakh to the assailants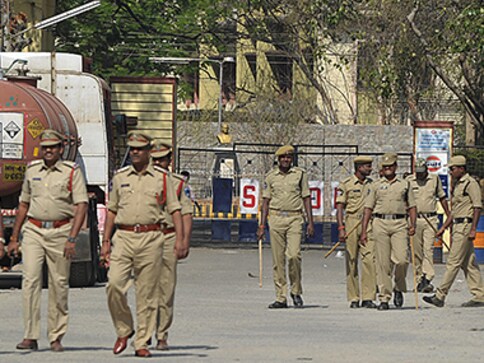 Hyderabad: Seven people, including two men acquitted in the murder of former Gujarat home minister Haren Pandya, were arrested for the recent alleged honour killing of a Dalit Christian man in Telangana's Nalgonda district, police said Tuesday.
The killing of the 23-year-old P Pranay Kumar, who had married an upper caste woman Amrutha Varshini, at Miryalguda in Nalgonda district on 14 September had sparked an outrage in the state.
"Amrutha's father Maruti Rao, who she had accused of being behind her husband's murder along with her uncle Shravan, was among those arrested in what turned out to be a case of contract killing of Rs 1 crore," Nalgonda police chief AV Ranganath told reporters.
"Rao, who was opposed to the marriage of his daughter, conspired with other accused to eliminate Kumar and also paid an advance of Rs 15 lakh,"Ranganath said.
Shocking CCTV footage of the incident showed Kumar walking out of a hospital in Miryalguda with his pregnant wife when the assailant, who was later identified as Subhash Kumar Sharma, paced up and attacked him with a machete from behind, killing him instantaneously.
"Amrutha, from 'vaishya' community, had claimed Monday her father and uncle were behind the attack as they strongly disapproved of her marrying a Dalit Christian. Sharma, who attacked Pranay, was apprehended from Samastipur in Bihar and is being brought to Nalgonda on a transit warrant," the SP said.
Asghar Ali and Abdul Bari, who were acquitted in the the murder of Haren Pandya, hail from Nalgonda.
"Ali was earlier arrested in Haren Pandya murder case. He was convicted by a lower court but acquitted by the high court. Ali is involved in several other cases also. Bari was also an accused in the murder case of Pandya," the officer said.
Pranay and Amrutha, who were in love since their school days, got married in January 2018.
"Since 9 August, the hired killers conducted recee of different places before executing their plan last Friday," police said.
The incident had triggered protests by some Dalit groups in Nalgonda.
Amrutha, who claimed her father insisted on her ending the marriage, said she will give birth to Pranay's child and ensure justice is done to him. She has also refused to return to her paternal home.
The SP said Maruthi Rao pressured his daughter to get the foetus aborted but failed. "Rao had recently joined the Telangana Rashtra Samithi (TRS), while another accused Abdul Kareem, a transport operator, is a local Congress leader. Abdul Bari is an All India Majlis-e-Ittehadul Muslimeen (AIMIM) worker," the officer said.
First Cricket News
Live Score, IPL 2021, RCB vs SRH Cricket Score: Bhuvi with the last over. RCB need 13 runs from 6 balls. Dot, single and dot to begin lovely tight bowling from Bhuvi and good fielding. Oh no, scratch that, it's big, and it's hit straight down the ground by de Villiers for SIX!! What a hit under pressure! Wide full toss, what a ball! It's a dot. Six needed off the final ball. De Villiers on strike. Bhuvneshwar Kumar to bowl. This is pure drama. He connects, but it's not long enough!! What a final over from Bhuvi, and Sunrisers win by 4 runs!
Sports
Moody, who was Sunrisers' coach for seven years from 2013 to 2019, led the franchise to their only IPL title in 2016 with compatriot David Warner as skipper.
First Cricket News
Mumbai Indians after their facile eight-wicket win over Rajasthan Royals still have a negative run-rate of -0.048 and not only do they need to win against Sunrisers Hyderabad but also expect that KKR lose to Royals a day before to make their passage easier.