Telangana encounter: Holes in the police story, say rights activists
Viqaruddin, who started off as a member of DJS (Darsgah-e-Jihad-o-Shahdat), eventually snapped connections with the organisation in 2007 after the Mecca Masjid blast in Hyderabad.
Hyderabad: Close on the heels of two fierce encounters in which two alleged SIMI activists, who had fled Khandwa jail in 2013 and were involved in several crimes after that, were killed at Janakipuram of Mothkur mandal in Nalgonda district of Telangana, the Telangana state police on Tuesday killed five alleged Islamist terror operatives near Alair in Nalgonda district. However, rights activists smell a rat in the encounter.
Police officials said Viqaruddin Ahmed, a member of Tahreek Galba-e-Islam (TGI), and four others were killed in the encounter when they tried to "overpower" the police and snatch their weapons while being taken to Hyderabad to be produced in a court on Tuesday morning.
All the five were under-trial prisoners lodged in Warangal central prison on charges of several terror cases, including killing of policemen, opening fire at police pickets and several other cases between 2007 and 2010. Viqaruddin Ahmed was arrested by the Hyderabad City Police on 14 July 2010.
The police said that the incident occurred at Kandigadda hamlet around 10.30 when Viqaruddin sought to attend a nature's call and wanted the vehicle to be stopped. Taking advantgae of the situation, the five prisoners "attacked the police personnel and snatched a weapon to open fire". However, the other alert policemen sprayed bullets on them killing all on the spot. Apart from Viqaruddin, four others who were killed included Amjad alias Suleman, Zakir, Izhar Khan and Hanif. All of them were arrested the same day in 2010.
Viqaruddin, who started off as a member of DJS (Darsgah-e-Jihad-o-Shahdat), eventually snapped connections with the organisation in 2007 after the Mecca Masjid blast in Hyderabad. He began recruiting and training activists for other modules and launched his own outfit called TGI. He was notorious for his daredevil act of opening fire at the police in broad daylight on more than one occasion.
While the whole police department is seething with anger and has become extra-alert after the encounters late last week in which four policemen besides SIMI activists Aslam Ayub and Aizajuddin were killed, the case of the killing of the five prisoners turns out to be interesting.
Revolutionary writer Varavara Rao told Firstpost that the killing of Viqaruddin and other prisoners was an effort on the part of Telangana government to "boost the sagging morale of the police" who were rattled by the two earlier encounters in Nalgonda district. He said after initial claims that SIMI activists were killed the government had to eat crow when the official statement by Home Minister N Narasimha Reddy said that the slain terror suspects were just 'UP gang robbers' and had nothing to do with SIMI.
In the present case, he said, there was no big forest between Warangal and Hyderabad and that the undertrial prisoners couldn't have had the strength to attack the police. "This encounter killing is pre-planned and the KCR government has been spending a lot on the police since its ascent to power," he said.
Viqaruddin's father Mohammed Hymad said that he would go to the high court seeking an inquiry into the encounter killing of his son and four others. He felt that it was not an encounter, but a cold-blooded murder by the police.
Find latest and upcoming tech gadgets online on Tech2 Gadgets. Get technology news, gadgets reviews & ratings. Popular gadgets including laptop, tablet and mobile specifications, features, prices, comparison.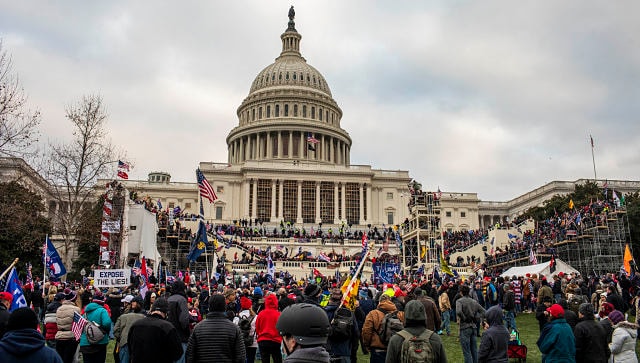 World
A full reckoning will take months or even years, and many lawmakers have called for a formal commission to investigate
India
Governments can ensure that religious processions don't end in violence. For that though, the lives of innocent citizens, especially minorities, should matter to them
India
From the moment she steps out of her home till she reaches her Chepauk office, Aruna Devi requires assistance from passersby at multiple points. "That there is still no policy to cater to something as basic as transportation shows that there is no concern for us," says the Chennai revenue official