Telangana announces 10-day lockdown from tomorrow to curb COVID cases
However, the state cabinet said that there would be relaxation for all the activities from 6 am to 10 am daily while essential activities can continue at all times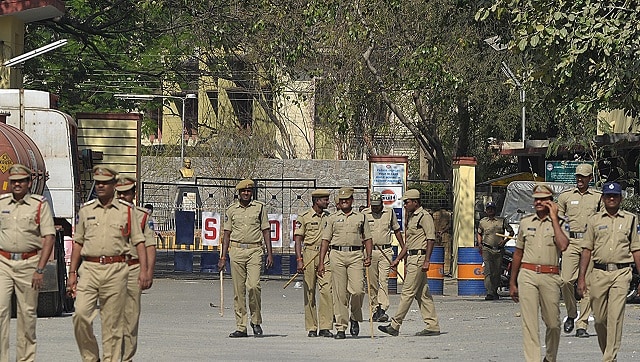 The Telangana government on Tuesday decided to imposed a 10-day lockdown in the state starting 12 May, to prevent further spread of coronavirus.
According to an official release, the state cabinet decided to clamp a lockdown from 10 am on 12 May (Wednesday) for 10 days.
"However, there would be relaxation for all the activities from 6 AM to 10 Am daily," it said.
On Monday, Telangana's COVID-19 tally crossed half a million as 4,826 fresh cases were added while the toll stood at 2,771 with 35 more casualties.
The cabinet also decided to invite global tenders for procurement of COVID-19 vaccine, it added.
Chief Minister Chandrasekar Rao had earlier said there was no proposal of imposing lockdown as it would cripple the economy and create havoc. Presently, Telangana is implementing night curfew which was to remain in place till 15 May.
India
Telangana BJP chief Sanjay, alleged charges of corruption on CM K Chandrashekar Rao and said, the dumping yard issue is affecting the public's health in Telangana, BJP will take responsibility for solving the problem
India
A Telugu passenger was asked to vacate her seat at the exit as she reportedly failed to understand security procedures explained in English and Hindi
India
Telangana IT minister KT Rama Rao and Trinamool Congress MP Mahua Moitra came out in support of the woman. KTR requested the airlines to respect local languages and passengers