Techie sentenced to death in Tamil Nadu for rape and murder of seven-year-old girl
A 23-year-old techie was sentenced to death by a court in Tamil Nadu, the maximum punishment under law, by a court for the rape and murder of a seven-year old girl last year.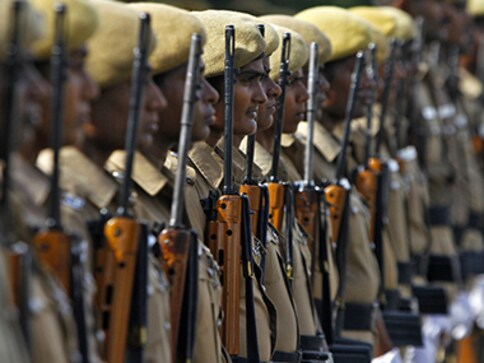 A 23-year-old techie was sentenced to death, the maximum punishment under law, by a court for the rape and murder of a seven-year old girl last year.
The Mahila Court in Chengalpet also sentenced Dashwanth, an engineering graduate, to 46 years of rigorous imprisonment on different counts. He had burnt the body of the girl, his neighbour, after he raped her on 6 February 2017, which drew widespread public outrage.
While out on bail in the rape and murder case, he had allegedly killed his mother and escaped with her jewellery in December before being caught in Mumbai. Proceedings in that case was pending.
The Mahila Court judge, justice P Velmurugan, held Dashwanth guilty on all charges under the Indian Penal Code and those under the Protection of Children from Sexual Offences Act (POCSO Act).
In the 135-page judgment, the judge referred to the 2012 New Delhi gangrape case and said that the instant case merited death sentence.
"There is no reason to award minimum punishment. If we don't give maximum punishment, people will lose faith in the judiciary. There is every reason to award only maximum punishment in this case," Justice Velmurugan observed.
The techie did not show any emotions as the judge read out the judgment. However, when the judge was leaving the court hall, Dashwanth called out to him, but Justice Velmurugan walked away.
Dashwant was convicted under sections 363 (kidnapping), 366 (kidnapping, abduction), 354-b (assault or use of criminal force on woman with intent to disrobe), 302 (murder), and 201 (causing disappearance of evidence) of the IPC and read with several sections of the POCSO for the offences including aggravated sexual assault.
The counsel for the victim's father V Kannadasan said there were no eyewitnesses at all, and the case was decided based on circumstantial evidence and scientific evidences such as DNA and superimposition tests. It is decided that the child was murdered, he added.
Reacting to the verdict, the victim's father got emotional and said "justice has been delivered". Later, Dashwanth's counsel said they would appeal against the verdict.
The court examined 30 witnesses, 45 documents and 19 pieces of evidence.
The girl went missing from the apartment complex she stayed in with her family in Mugalivakkam on 6 February, 2017. The Chennai police arrested Dashwanth, who also lived in the same building. He had apparently lured her by saying he would allow her to play with his dog, and then sexually assaulted and killed her. He was first arrested in February last year for the rape and murder of the girl and granted bail in September.
Dashwanth was arrested on 6 December in Mumbai but escaped from police custody the very next day. He was caught again in a joint operation with the Maharashtra police on 8 December. On 2 December, he had allegedly killed his mother Sarala and  escaped with her jewellery.
Explainers
Rahul Gandhi has joined a small 'infamous' club of politicians who have been disqualified as MPs or MLAs after being convicted in a crime. Here's a look at the other prominent names
World
A Muslim resident of northwest Pakistan has been sentenced to death after he was accused of posting blasphemous content in a WhatsApp group. The country has some of the strictest blasphemy laws in the world with those being accused of the crime often becoming victims of mob violence
Entertainment
A large number of tourists keen to see the elephants (Reghu) and Ammu, who became famous after the short documentary film The Elephant Whisperers won the Oscar awards, are flocking to Theppakadu Elephant Camp in Tamil Nadu.