Tata-Lockheed Martin F-16 deal is boost to Make in India, but it'll be a while before IAF is bolstered
United States' Lockheed Martin has tied up with Tata Advanced Defence System Limited to establish a local production facility for F-16 fighter jets for IAF.
Three years since coming to power, while repeatedly calling for greater efforts towards indigenisation, Prime Minister Narendra Modi's 'Make in India' programme has made emphatic progress in the defence sector, with United States' defence manufacturing major Lockheed Martin tying up with Tata Advanced Defence System Limited to establish a local production facility for F-16 fighter jets.
But even if the deal, aimed at reducing India's dependence on imports and building a domestic production line, does go through without any disruption from the Donald Trump administration, the entire project will take several years to fructify.
Though 26 countries have F-16 jets in their fleet currently, it is anybody's guess if the aircraft will remain the fighter jet of choice for the Indian Air Force (IAF) by the time the first one is manufactured at the proposed Indian facility – when today, the United States has already moved to F-35 next generation fighter jets.
For the last one year, the ministry of defence had sought proposals from global companies to tie-up with Indian private sector firms to produce single-engine fighter jets indigenously. Swedish firm Saab's Gripen jets and Lockheed Martin's F-16 Block-70 jets were shortlisted for procurement.
India then signed a deal with France to buy 36 Rafale off-the-shelf jets – with the delivery of the planes to start only in 2019. It would still leave an unmet requirement of around 250 more such fighter jets, to fill up the need for 42 squadrons (each squadron has 10 planes).
Slow decision-making and complicated bureaucratic procedures – where civilian bureaucracy retains the last word on military acquisitions – has made IAF wait for years to add to its squadron strength. After coming to power in 2014, the NDA government issued a new global request to attain MMRCs (medium multi-role combat aircraft).
On Tuesday, IAF head, Air Chief Marshal BS Dhanoa, like his predecessors expressed concern over the shortfall in squadron strength. In an interview with The Indian Express, Dhanoa said that with only 32 fighter squadrons, IAF is "akin to a cricket team playing with seven players instead of 11". He is optimistic that by the end of the 15th Plan Period, IAF will attain its authorised strength of 42 squadrons considered essential for India to fight a two-front war simultaneously – with China and Pakistan.
The global request for information was sent out by the government and it is reported that both Lockheed and Saab are keen. However, the Lockheed-Tata tie-up is dependent on the ministry of defence selecting F-16 Block-70 as the aircraft to replace the ageing Mig-21s and Mig-29s. Saab said it was ready to not only produce its frontline Gripen fighter in India but help build a local aviation industry base as well.
A defence import bill of $20 billion has been disapproved by all and Modi has repeatedly focused on the dire need for domestic production. But, IAF is in desperate need to refurbish its ageing fleet of Russian and French planes. It will not happen overnight. The Modi government's strategy is to re-orient the thinking of Indian bureaucracy and military to look less at imports for solutions and strive to build up the domestic capacity.
However, India has never previously attempted to build a modern aircraft production line, whether military or civilian. Hindustan Aeronautics (HAL) has assembled Russian combat jets but they are under license productions.
A qualified pool of aeronautical engineers and technicians has often been cited in defence seminars as a gap that needs to be urgently addressed by both the government and the industry. Setting up of a manufacturing facility that will provide products domestically and then enter the export market is an ambitious and challenging goal, one for which all stakeholders need to collaborate and make the change.
For many years, parliamentary committees have frowned upon the growing defence import bills. But, the defence of a country cannot be compromised and imports remain the main source for IAF.
Two years ago, the Standing Committee on Defence observed that the import component of equipment manufactured by HAL ranges from 44-60 percent, and Bharat Electronics Limited ranges from 41-49 percent.
Between 2012-13 to 2014-15, India signed 162 contracts with Indian and foreign vendors, with a total value of Rs 1,33,093 crore. Fourteen of these contracts were signed with Indian vendors and 67 with foreign vendors (including 18 with Russia, 17 with the US, 13 with Israel and six with France), according to PRS Legislative Research.
Within a decade, many Soviet-era planes would be taken off duty and gaps in the availability of planes would need to be addressed at a faster pace. Rafael's French manufacturers, Dassault, while it readies 36 planes for delivery from 2019, also needs to focus on finding a domestic private partner to transfer technology and build these planes in India.
But, as per a report in The Economic Times, the first signs of unease have already been signalled with Dassault CEO Eric Trappier suggesting that unless India orders 200 planes, setting up of a manufacturing facility and transfer of high-end technology at a "competitive level would not be viable."
As the world's largest importer of defence hardware, India is an attractive market but different stakeholders, particularly our civilian bureaucracy, need to push itself harder to deliver on initiatives mooted at the political level. At the end of the day, the military bosses don't have the final decision-making power.
India
Frontline and healthcare workers were assigned additional duties to help manage the public health emergency. But while the number of tasks expected of ASHAs kept increasing, the protective gear dwindled
World
The brief friendship between Nehru and Flight-Captain Hanna Reitsch illuminates how the world quickly forgave those who participated in the most evil regime the world has ever known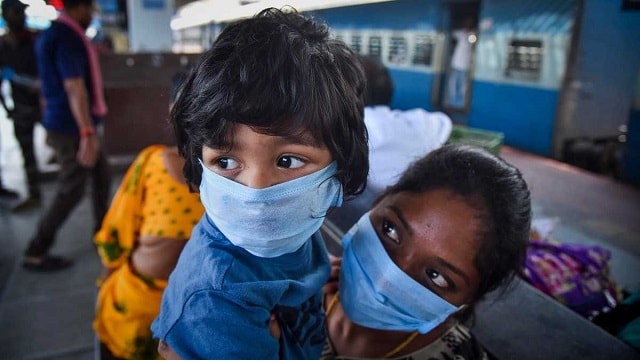 World
With numerous variants of the novel coronavirus having emerged worldwide, people everywhere have struggled to keep track of their complex alphanumeric names