Tarun Gogoi passes away: From 'huge loss' to 'forever remembered', politicos pay tribute to ex-Assam CM
Taking to Twitter, President Ram Nath Kovind, said: 'Gogoi's long tenure in office was a period of epochal change in Assam'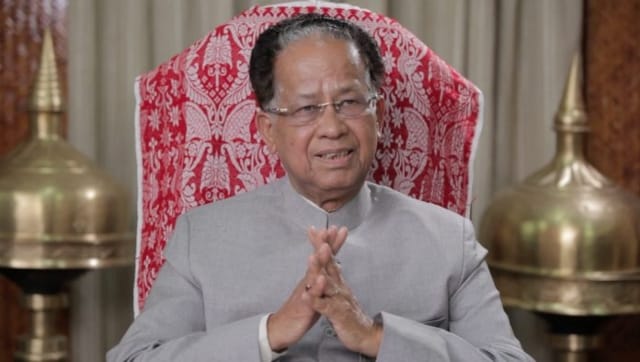 On Monday, former Assam chief minister Tarun Gogoi passed away while undergoing treatment for post-COVID-19 complications.
The death of Gogoi, an MLA from the Titabor Assembly constituency since 2001, six-time parliamentarian and twice Union minister, saw political leaders across party lines take to social media to offer their condolences and express grief.
Taking to Twitter, President Ram Nath Kovind, said: "Gogoi's long tenure in office was a period of epochal change in Assam".
Prime Minister Narendra Modi tweeted to express his condolence at his passing and remembered him as a 'popular leader'.
Congress leader Rahul Gandhi also paid tribute to Gogoi and said he "loved and respected him deeply".
Assam chief minister Sarbananda Sonowal, who left for Guwahati to visit Gogoi earlier today, mourned the demise of the former CM.
In a statement, Sonowal said, "I am deeply saddened by the demise of former chief minister Tarun Gogoi. With his death, the state has lost an experienced, capable and efficient political leader. The people of Assam will always remember his committed service and contributions to the state. His sense of humour, amiable and outspoken nature attracted everyone. He set high ethical values in the field of politics with his simple life-style and contributed profusely in strengthening democratic values in the country".
Sonowal had earlier in the day also described him as 'a father figure'.
Union Home minister Amit Shah also tweeted his condolences:
Rajasthan deputy chief minister Sachin Pilot expressed grief over the demise of former Assam CM's death.
Mizoram chief minister Zoramthanga said Gogoi's demise is a "huge loss for North East".
Manipur chief minister N Biren Singh also sent his condolences to the former Assam chief minister's family and friends.
West Bengal chief minister Mamata Banerjee tweeted:
Here's how some other political leaders offered their condolences:
Gogoi, a three-time chief minister, breathed his last at the Gauhati Medical College and Hospital at 5.34 pm.
Gogoi is survived by his wife Dolly, daughter Chandrima, and son Gaurav.
The state government has announced three days of mourning to honour Gogoi.
With inputs from PTI
Fwire
The Assam chief minister said the matter had been taken up with the Centre which was convinced of the seriousness of the threat.
India
Expressing confidence that persons displaced during the recent ethnic conflict would soon be back in their homes, Assam Chief Minister Tarun Gogoi today said his government is trying to bring back peace and harmony.
India
The chief minister made the comment in the wake of reports of mass exodus of people, particularly students.