Tamilisai Soundarajan visits auto driver who questioned her about fuel prices, but denies he was manhandled by BJP workers
Tamilisai Soundarajan defended the BJP party functionary who was seen on video shoving a man who had approached her to ask about rising fuel prices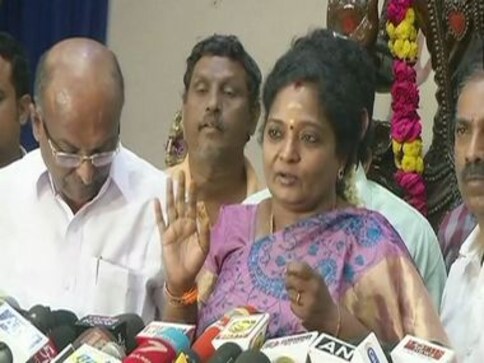 BJP Tamil Nadu chief Tamilisai Soundararajan on Tuesday visited an autorickshaw driver, whose alleged manhandling after he posed a question to her on rising fuel prices triggered a controversy and enquired about his well-being.
The BJP leader's visit to the residence of Kathir in the city came a day after a video clip purportedly showing the man being shoved aside went viral on the social media, drawing widespread criticism of her. After the visit, Tamilisai told reporters that she called on the driver as a "wrong depiction" was being made out regarding the incident.
A Friendly visit to house of Auto driver kathir today who wanted to speak to me.he himself acknowledged that no one hurted him. Request media friends to ignore false propoganda. pic.twitter.com/vcHEZ27x76

— Dr Tamilisai Soundararajan (@DrTamilisaiBJP) September 18, 2018
Earlier on Tuesday Tamilisai had defended her co-worker who was criticised for shoving an auto driver who questioned the party president about rising fuel prices at an event in Saidapet. The video which captured the incident went viral on social media and many criticised Tamilisai's silence to the scene unfolding behind her. Jumping in to defend the behaviour of her co-worker and BJP leader V Kalidass before the media, Soundarajan claimed that the auto driver was pushed because he was allegedly under the influence of alcohol. The state BJP chief clarified that she was answering to a query by a reporter when the autorickshaw driver also asked his question. Soundarajan claimed that although it appeared that she was smiling, she was actually in conversation with the reporter. Soundarajan admitted that she had heard the question of the autorickshaw driver but did not notice the scenes happening behind her. She claimed that the driver was removed as her supporters were concerned about other people's safety as well.
Media is projecting as if I was smiling when he was beaten up. I had heard his question, coincidently media's question was the same, so I was answering. I didn't notice what happened behind me: TN BJP Chief T Soundararajan on auto-driver pushed & hit by BJP leader V Kalidass pic.twitter.com/2UiGaWdGSh

— ANI (@ANI) September 18, 2018
It was my co-worker who pushed him aside as he (auto driver) was under influence of alcohol. But it was projected as if I was smiling. If it happened it's wrong, but he was removed because people around me were concerned about others' safety too: TN BJP Chief T Soundararajan pic.twitter.com/C6lmsYARuy — ANI (@ANI) September 18, 2018
In the brief video clip, a man emerges from behind the gathering and moves towards Soundararajan fielding questions from reporters. He can be heard asking her about the rising fuel prices and immediately a party functionary shoves him aside. Soundararajan answers the question but does not turn around to see the man who posed the question.
When contacted, the BJP state unit chief told PTI, "The man was not manhandled as is being claimed by some channels. I did not even see him, but I did answer his question."
Since the identity of the man was not known and as it was about 12.30 am, party workers as part of security measures took him away, she said. Later, the auto driver told reporters that he was "misunderstood" by the BJP men. "I only tried to vent my grievance. The petrol price hike is hurting drivers like me more."
He said he does not own an autorickshaw and only hires it for a daily fee.
"We have to buy fuel at a high cost and try to make ends meet which is becoming impossible," he said.
With inputs from PTI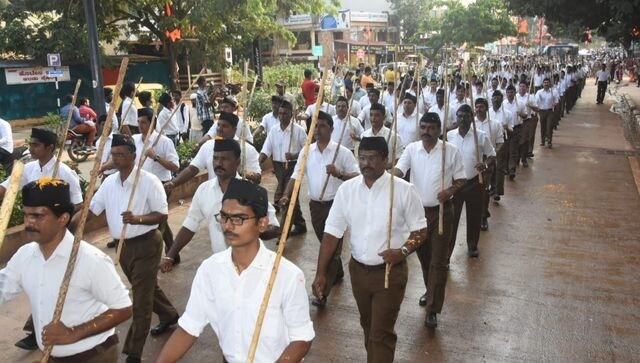 Politics
The Tamil Nadu government has rejected permission for the Rashtriya Swayamsevak Sangh to conduct a route march followed by a public meeting across the State on Gandhi Jayanti.
Politics
Responding to Tamil Nadu's demand for more funds, she said, 'you can't expect more money just because you generate more money than other states'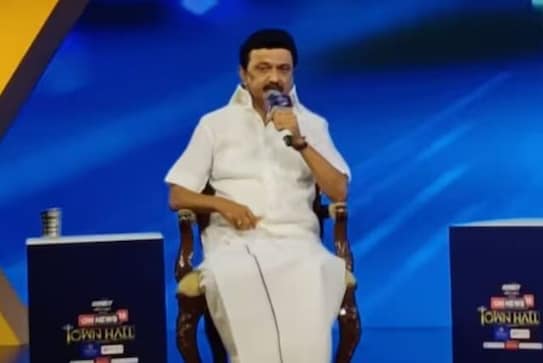 India
'Tamil Nadu is the first state to bring law against caste discrimination. In poverty parameters, Tamil Nadu's is the lowest among all states,' Stalin said at the event