Tamil Nadu transport strike enters 4th day: Agitating unions misleading about wage hike, says transport minister
Agitating transport unions have been mislead about the wage hike, Tamil Nadu transport minister MR Vijayabhaskar said, as the indefinite strike call given by them entered its fourth day on Monday
Chennai: Agitating transport unions have been mislead about the wage hike, Tamil Nadu transport minister MR Vijayabhaskar said, as the indefinite strike call given by them entered its fourth day on Monday.
The unions, which launched the strike on 4 January over wage revision, declared that their agitation would continue till their demands were met.
Claiming that the wage settlement proposed by the government would benefit the workers, he said, "The unions have been mislead."
"Nearly 23 rounds of talks have happened so far with the transport workers' union. The Labour Progressive Front and the CITU are not accepting the proposed hike, and are staging the protests for the last three days," he told reporters in Chennai.
The minister claimed that nearly 80 percent of buses were operating in the state.
"Based on the advice by the officials, the employees will get a good hike. But, the employees are mislead and due to that they are protesting," he said.
Earlier, CITU leader and former legislator A Soundararajan had said that chief minister K Palaniswami should hold talks with them and come out with an amicable settlement.
"We want the chief minister and the ministers to take steps in order to arrive at a solution," he said, adding that it has been planned to hold protests across the state tomorrow.
Thousands of commuters were left stranded across Tamil Nadu following the indefinite strike called by the unions.
Even though private buses were operating, several passengers complained that they did not carry destination boards unlike government buses.
In several districts, a majority of the buses stayed off roads prompting transport department authorities to operate them with temporary drivers and conductors.
The Southern Railway operated weekday services today on the Chennai Beach-Tambaram and MRTS suburban sector instead of weekend reduced services to accommodate the extra rush in view of the strike.
The frequency of local trains will be every 10 minutes on the Chennai Beach-Tambaram section, instead of 20 minutes, and 15 minutes on the MRTS section instead of 20 minutes, a Southern Railway release said.
Opposition DMK had urged the government to hold talks with trade unions and bring an end to the impasse.
As many as 17 trade unions had launched an indefinite stir since Thursday, with scores of Tamil Nadu State Transport Corporation (TNSTC) staff joining the protest.
The striking unions want the "factor" for wage revision to be fixed at 2.57 times while the state government insisted it be 2.44.
On 5 January, the Madras High Court had issued an interim order restraining employees from going on strike.
The government had also asked workers to return to work and warned it will not hesitate to take action as per the law.
However, the trade unions were firm on their demand and said the agitation would continue till their demands on wage revision were met.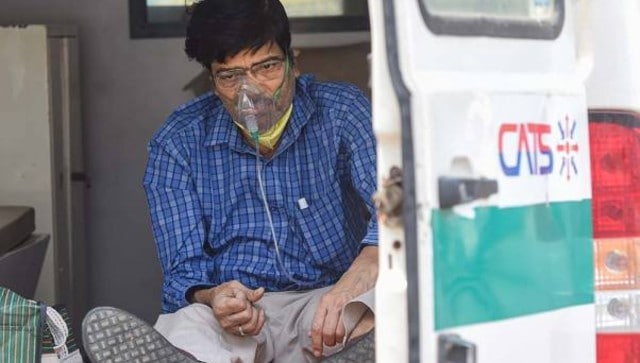 India
Coronavirus in India Latest News LIVE Updates: This, on a day when the newly-elected DMK government announced a full lockdown, set to begin on 10 May and end on 24 May
Politics
In the polls held for the 234-member Assembly, DMK swept past the majority mark to garner 133 seats, while Congress won in 18 constituencies
Politics
DMK won 133 seats and along with allies, including Congress, garnered a total of 159 constituencies in the 234-member Assembly