Theni forest fire claims 9 lives, 21 rescued: Nirmala Sitharaman says 16 Garuds deployed to help trapped trekkers
A massive forest fire broke out suddenly in a hill in Tamil Nadu on Sunday trapping 36 trekkers (37 according to some reports), most of them women, with 15 being rescued till late tonight
Defence Minister Nirmala Sitharaman has said that 16 Garuds walked up and reached at 3 am. "They rescued few people at night. At the moment, the garuds are trying to lift the dead bodies to a higher plain. Two helicopters will bring the bodies down. One helicopter has doused the fire," the defence minister added.
16 Garuds walked up & reached there at 3 am. They rescued few people at night. At the moment, the garuds are trying to lift the dead bodies to a higher plain. 2 helicopters will bring the bodies down. One helicopter has doused the fire: Defence Minister Nirmala Sitharaman pic.twitter.com/5adyz57Y1H

— ANI (@ANI) March 12, 2018
At least nine people, four women, four men and one child, were burnt to death in Tamil Nadu's Theni district in a forest fire, media reports said. A forest fire broke out on a hill in Kurangani area in Tamil Nadu's Theni district trapping 37 trekkers, most of them women. The News Minute reported that the 37 included, 26 women, 8 men and 3 children. Reports added that at least 21 people were rescued late Sunday night.
Those who got trapped in the sudden forest fire were coming down the slopes from Bodinayyakanur, The News Minute added. Reports also said that 10 of the rescued had severe burn injuries. Rescue operations were being taken up by the fire and forest department officials with the Indian Airforce sending two helicopters on the directives of Sitharaman after she was approached for help by Chief Minister K Palaniswami.
The helicopters undertook a survey of the area and returned to neighbouring Madurai. They were expected to join the rescue operation later, Theni District Collector Mariam Pallavi Baldev said tonight. State Health Minister C Vijayabaskar, in a tweet, said that 15 of those trapped in the Kurangani hills had been rescued and were being treated for injuries at the government hospital in Bodinayakanur in the district in southern Tamil Nadu.
Baldev said: "I have got calls from people that some are in an unconscious state due to fire. So far there is no confirmation about casualties (death)," she said to a question from reporters on whether there was any death. The rescue operation were affected when night fell and wild animals had also started leaving the area where the fire was raging in a vast stretch, officials said.
There were two trekkers group — one group of 13 people hailed from Tirupur and Erode, and another group of 24 people were from Chennai. The Chennai group had started for Theni on 9 March, The News Minute reported. The groups started the trek on Friday night and reached the Kerala side of the forest by Saturday. They started the trek from Kurangani on the Tamil Nadu border on Sunday morning. They were supposed to reach Bodi by evening and travel back to Chennai from Theni.
Due to lack of communication and lacking facilities in the remote woods, it is hard to get any information. However, tribals and some local villagers rushing in to volunteer help have been providing invaluable support to the rescue teams that took time to reach the spot braving the fire, Deccan Chronicle report added.
While initial reports said those trapped were students, officials later said the victims, belonging to two groups, were young women and men and three children who were on a mountain climbing/trekking training. The fire situation looked very serious but could be controlled, an official told PTI on condition of anonymity.
He also said that the trekkers had not taken the permission or security for going to the deep forest area.
As the enormity of the situation unfolded, Palaniswami said on Sunday that rescue operations were underway on a war footing and the state had sought two helicopters from the Defence Ministry. His deputy O Panneerselvem, Forest Minister Dindigul C Srinivasan and top officials were overseeing the operations, on his request, he told reporters in Salem.
Stating that the cause of the fire was not known, he said efforts would be taken to strengthen the forest area security further.
Sitharaman remained in touch with the District Collector and directed the Indian Airforce to coordinate in the rescue operations.
In a series of tweets, she said two helicopters of the Indian Air Force from its Sulur base near Coimbatore were being sent to assist in the rescue operations.
Responding to the request from the Hon @CMOTamilNadu on the forest -fire related issue -20 students are caught in Kurangani, Theni district. Instructed @IAF_MCC to help in rescue and evacuation. The Southern Command is in touch with the Collector of Theni. @ThanthiTV @pibchennai

— Nirmala Sitharaman (@nsitharaman) March 11, 2018
In another tweet around 7 pm, Sitharaman said she spoke to the Theni District Collector who informed her that 10-15 students were making their way to the foothills.
A medical team had been sent to the spot and employees of a nearby private tea estate were also assisting in the rescue operations, she said quoting the collector.
Baldev, who met the rescued persons and spoke to them, later told reporters that a 12-member group from Tiruppur and Erode and another comprising 24 people from Chennai, on a trekking camp, reached Kurangani hills on Saturday. They included 25 women and three children.
After staying overnight at an estate in Kozhukumalai, they started their return journey to the plains on Sunday when they heard about the sudden forest fire and got separated while attempting to find a safe way.
Kurangani-Kozhukumalai hills are located near Bodinayakanur, about 40 kilometres from Theni.
Officials of Forest, Fire, Police, medical and rescue teams had gone to the spot and were being assisted by the local tribals and employees of nearby tea estates, Baldev said adding the Central Industrial Security Force (CISF) personnel were also engaged in the operations.
"It is dark, it is a hilly place and it is not a motorable road. After a particular distance, we have to go by walk and there is a situation were we need to lift and carry the injured physically. It will definitely take time," she said when asked about the time-frame for rescuing all.
District Superintendent of Police V Baskaran and revenue and forest officials were also overseeing the operations.
Earlier, a report from Coimbatore, quoting police, said two IAF 'Sarang' helicopters from Sulur have left for Kurangani forest.
With inputs from PTI
Find latest and upcoming tech gadgets online on Tech2 Gadgets. Get technology news, gadgets reviews & ratings. Popular gadgets including laptop, tablet and mobile specifications, features, prices, comparison.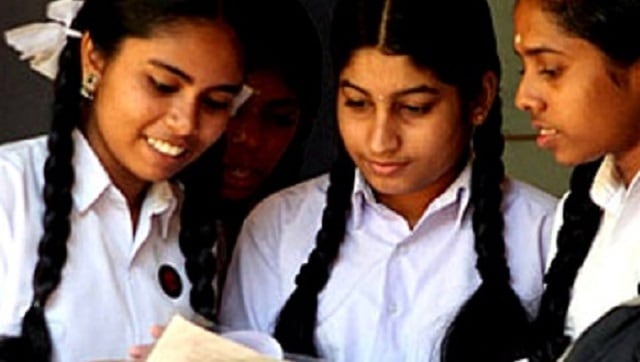 India
Results for all the exams will be sent to the students via SMS on the phone number that is registered with the board. It will also be available online at tnresults.nic.in
India
Dhanoa said the Dassault Rafale, with its electronic warfare suite and manoeuvrability, will be able to use the mountainous terrain in Tibet to its advantage
India
However, the ABVP has claimed that the complaint has been withdrawn and the 'misunderstandings' have been cleared.