Tamil Nadu honour killing: Kausalya, widow of slain Dalit man, determined to ensure nobody is targeted for falling in love again
In caste-obsessed Tamil Nadu, where political power vests with the influential Thevar and Gounder communities, being jailed for taking revenge on a Dalit is considered a badge of honour.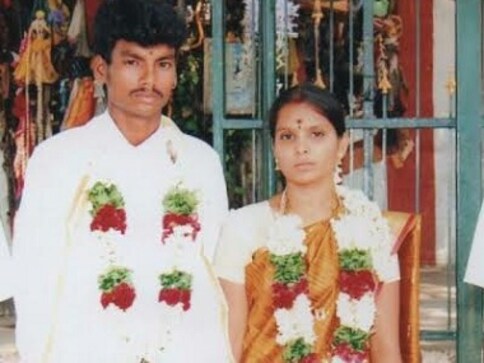 It was a murder caught on camera whose visuals shocked India. On 13 March, 2016, the town of Udumalpet in Tiruppur district of western Tamil Nadu watched while hired goons hacked to death a Dalit man, Sankar, in a busy marketplace. Sankar's wife Kausalya escaped with serious injuries to her head.
Kausalya, who was studying second year computer science engineering, dropped out to marry Sankar, her senior in college. They had only been married for eight months when the attack took place. The killers had allegedly been hired by Kausalya's parents and maternal uncle, who were angry that her daughter had married a Dalit. Kausalya is a Thevar, an OBC community that has considerable social and political clout in Tamil Nadu.
On 12 December, Justice Alamelu Natarajan of the Tiruppur District Court will pronounce his judgment in the honour killing case that saw many moments of emotional upheaval during the trial. Kausalya broke down while deposing last year, recounting how Sankar was attacked and left to die. The Tamil Nadu government went the extra mile, providing Kausalya with competent legal aid, with one public prosecutor S Sankaranarayanan assisted by three assistants.
"Last Monday, when the accused had been brought to court from Coimbatore prison, Kausalya was also present. At one point, in the corridor outside the court, Kausalya and her parents came face to face but she just turned her face away. She did not want to even look at her mother's face," Sankaranarayan said.
It's a sentiment Kausalya has carried in her heart for long. When I met her at her father-in-law's house in Kumaralingam village in Udumalpet last April, a month after the ghastly murder, she was at a loss to understand the hatred that could have driven her parents to kill someone their daughter loved.
"What did my parents gain by hiring those killers to murder Sankar? He is no more, my parents are in jail, and I am lying here," she had told me, in a reference to the futility of leading such a life, wondering at the same time if blood must indeed have a caste group.
All through 2016, Kausalya chose to live with Sankar's father, grandmother and two younger brothers. But living in the small, dingy, unventilated one-room house of her in-laws was a life of depression and brooding. It was as if the 20-year-old was dying a slow death. On 12 May, she tried to hasten the process by consuming malachite powder, a chemical substitute for cow dung, but was saved by doctors at the Coimbatore Medical College Hospital.
"I feel lonely without Sankar, I cannot live without him," she said, when I asked her why she took such a drastic step.
But 2017 has seen a different Kausalya. She now works as a clerk in the Ministry of Defence and is posted in Wellington near Ooty. Like in Udumalpet, she has been provided with police security, with the state government not taking any chances, lest anybody returns to complete unfinished business.
Kausalya has also associated herself with Dalit organisations and has emerged as a forceful speaker at various forums. No longer the timid widow from Udumalpet, the Kausalya of today is a confident young woman, speaking up for girls who want to have the right to choose their life partner. She stands out with her short hair, making more than a style statement in rural Tamil Nadu.
"What happened to me should not happen to anyone else. Why should Sankar have died just for falling in love? I am against atrocities of any kind, especially honour killing," she said at a meeting organised by the Samooha Nithi Katchi (Social Justice Party) in Coimbatore on 14 November.
N Panneerselvam, a lawyer who heads the party, says Kausalya will be one of 10 recipients of the Kuyili Award, named after a freedom fighter, to be given away on 26 November. "This is in recognition of her fight against honour killings," he said.
In caste-obsessed Tamil Nadu, where political power vests with the influential Thevar and Gounder communities, being jailed for taking revenge on a Dalit is considered a badge of honour. Between 2014 and 2016, as many as 80 cases of honour killings were reported in the state. Wheels of justice move very slowly because these castes occupy every step of the ladder in the political and administrative set-up.
In January this year, Kausalya learnt the art of playing the Parai, a drum-like instrument. Sakthi, her teacher said, "It is an instrument of liberation but of late, it has been associated more with the Dalit struggle."
By playing it, non-Dalit Kausalya wants the music that it creates to be accepted by everyone. She has also kept her bond with Sankar's home alive by sponsoring the tuition fees of 50 students from classes II to VII in Kumaralingam village with a private teacher.
Sankaranarayanan has argued for capital punishment for the 11 accused, including her parents, uncle, five hired killers and three accomplices. If the verdict goes against her parents, it will be seen as Kausalya's victory, legally speaking. But at a personal level, it will be a victory in which everyone will be a loser.
It's clear that Kausalya has mentally made a clear break from her past. In the week ahead of Independence Day, she surprised everyone by competing with her male colleagues in the 100 metre dash at her office sports meet in Wellington. She hopes next month's verdict will further underline her aspirations to live life on her own terms.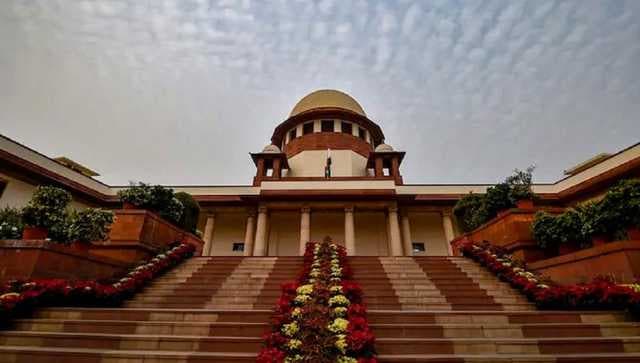 India
The petitioner said trustees have not been appointed for more than a decade due to the lackadaisical approach of the state government
India
Dugongs are the largest herbivorous marine mammals which primarily thrive on seagrass. As their population declines, India is getting its first 'Dugong Conservation Reserve' in Tamil Nadu
India
Women, since time immemorial, have silently been conditioned to believe that they are responsible for their own safety