Tamil Nadu govt hikes bus fares by 20 to 54 percent, says move inevitable on account of 'rising fuel prices'
Tamil Nadu government on Friday hiked the fares of buses under state run transport corporations and private entities approximately by 20 to 54.54 per cent
Chennai: After a hiatus of six years, Tamil Nadu government on Friday hiked the fares of buses under state run transport corporations and private entities approximately by 20 to 54.54 percent, saying it was inevitable.
Significantly, the government also announced a fund for accident compensation and prevention, besides a panel to go into restructuring of bus fares in future.
Effective from tomorrow, the fare has been hiked for buses across categories viz moffusil, city, ordinary, express, deluxe, bypass-non-stop, ultra deluxe, air-conditioned and Volvo modes, an official release said.
While the minimum hike is in moffusil ordinary category, where the fare of Rs 5 for 10 km would now be Rs 6 (20 percent hike), the highest is in Volvo buses, where the fare of Rs 33 for 30 km will now go up to Rs 51 (54.54 percent hike).
In town buses the fare has been hiked from a minimum of Rs 3 to Rs 5 and the maximum from Rs 12 to Rs 19.
The government cited a host of factors for the hike, including increase in fuel price and maintenance, annual increment in salaries, pension and purchase of new buses to increase efficiency.
Defending the hike, it said the last time fares were increased was on 18 November, 2011 when diesel cost Rs 43.10, whereas the price now was Rs 65.83.
The government also cited data to claim that the fares, despite the increase, was lesser than in neighbouring states, including Andhra Pradesh.
A recent interim direction of the Madras High Court in a transport related petition was also cited to support the decision to effect a hike in fares.
The government quoted the interim order as saying, "data furnished in the supporting affidavit shows that the present bus fare is inadequate to meet,even the operational cost."
The court had also said "with the existing funds and resources, maintenance cost, debt, loss and such other economic factors ...the need to revise bus fare, appears to be inevitable, though it may cause inconvenience."
The government said that since 2000 till date, Karnataka had hiked the fare 16 times, while Andhra Pradesh and Kerala had done so eight times.
In the past seven years, the Tamil Nadu government gave Rs 12,059.17 crore subsidy to State-run transport corporations to help them tackle the fund crunch.
These corporations have so far incurred a recurring loss of Rs 20,488 crore, the government said.
"Though the increase in fare was avoided so far,it is now inevitable so as to tackle the fund cruch and to continue to give the people a good transport service," the release said.
In a significant step, the government said an integrated 'Accident prevention, compensation and toll fee fund' would be set up, under which speed governors would be installed in long distance express buses as part of accident prevention efforts.
Private transport entities will be permitted to establish similar funds.
Unlike neighbouring states, the fare in Tamil Nadu presently does not cover insurance and toll fee components.
Henceforth, the fare will cover an integrated component of accident insurance and toll fee as well, it said.
From a minimum of Rs 1 (upto Rs 25 fare) a maximum of Rs 10 will be levied (for fares above Rs 501) for this purpose.
Defending its decision, the government said since timely compensation for accidents was not provided, as many as 652 State-run transport corporation buses were under court attachment proceedings. Also, the state transport corporations spent an average of Rs 12 crore per month towards toll fee.
A new accident compensation fund will ensure that victims (or their kin in case of death) would be provided compensation ranging between Rs 2.5 to Rs five lakh immediately, it said.
For those injured, it would be between Rs 10,000 to Rs two lakh depending upon the nature of injuries and duration of hospitalisation. For those who suffer permanent disability or head injury, the compensation will be Rs five lakh, it said.
The government said restructuring of fares in future would be done by a committee of senior government officials based on computation involving indices covering fuel price hike,changes in maintenance and repair cost and increment in salaries.
There are eight State run transport corporations in Tamil Nadu with 22,509 buses, employing 1,40,615 personnel.
Workers of Tamil Nadu State Transport Corporation (TNSTC) owing allegiance to 17 trade unions,including those affiliated to DMK and Left parties, had gone strike on January 4 after failure of talks with the government on wage revision.
While unions wanted a 2.57 times hike, the government offered only 2.44, resulting in a stalemate.
The strike severely crippled public sector bus services, causing immense hardship to public, including office-goers in cities though the government tried to maintain services by roping in temporary drivers and private buses.
The AIADMK backed union, besides some others, had not participated in the protests.
the unions had called off the strike on 11 January after the Madras High Court appointed an arbitrator to settle their wage dispute with the government.
Politics
Responding to Tamil Nadu's demand for more funds, she said, 'you can't expect more money just because you generate more money than other states'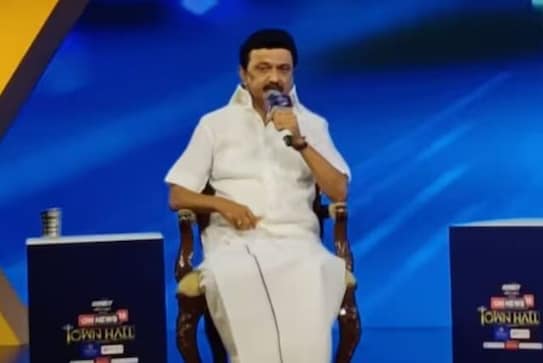 India
'Tamil Nadu is the first state to bring law against caste discrimination. In poverty parameters, Tamil Nadu's is the lowest among all states,' Stalin said at the event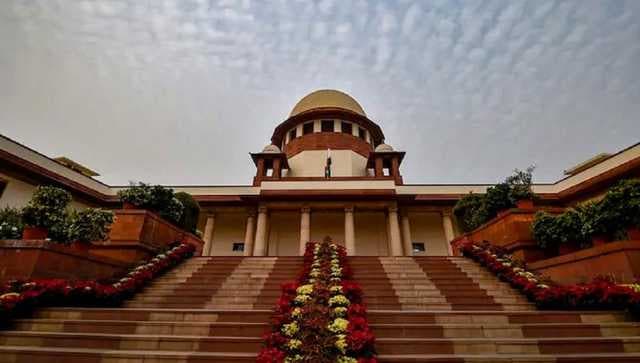 India
The petitioner said trustees have not been appointed for more than a decade due to the lackadaisical approach of the state government