Tamil Nadu Governor administers oath to VK Tahilramani, third woman Chief Justice of Madras High Court
Justice Vijaya Kamlesh Tahilramani was sworn in as the Chief Justice of the Madras High Court by Tamil Nadu Governor Banwarilal Purohit
Chennai: Justice Vijaya Kamlesh Tahilramani was Sunday sworn in as the Chief Justice of the Madras High Court by Tamil Nadu Governor Banwarilal Purohit here.
The Governor administered the oath of office to the new Chief Justice at a ceremony in the Raj Bhavan.
Justice Tahilramani, who was the acting chief justice of the Bombay High Court, was recently appointed Chief Justice of the Madras High Court, succeeding Justice Indira Banerjee, who has been elevated to the Supreme Court.
Justice Tahilramani is the third woman chief justice of the Madras High Court.
Banerjee, Tamil Nadu Chief Minister K Palaniswami, his deputy O Panneerselvam, besides judges of the Madras High Court and a team of 11 judges from the Bombay High Court were among those who attended the swearing in ceremony.
Find latest and upcoming tech gadgets online on Tech2 Gadgets. Get technology news, gadgets reviews & ratings. Popular gadgets including laptop, tablet and mobile specifications, features, prices, comparison.
Entertainment
One of the letters seeking Attorney General's consent for initiation of contempt proceedings against Kunal Kamra claims that the comedian has allegedly attempted to lower the Supreme Court's authority through his tweets after the apex court had granted interim bail to Republic TV Editor-in-Chief Arnab Goswami.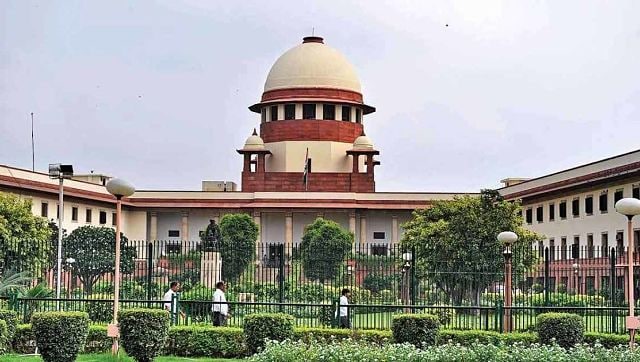 India
The apex court said that the high court ought to have appointed an amicus curiae in the absence of counsel, adding that "the liberty of a citizen cannot be taken away in this manner".
India
Cyclone Nivar Live Updates: Nivar is likely to be a very severe cyclonic storm and will move west-northwestwards in the next 12 hours and intensify further by tomorrow evening with a wind speed of 120-130 kmph gusting to 145 kmph.