Tamil Nadu fares poorly when it comes to women's safety and security; badly handled Nirbhaya Fund worsens problem
The Nirbhaya Fund is a corpus fund announced in the Budget session of 2013, after the December 2012 rape and murder of a young woman in New Delhi.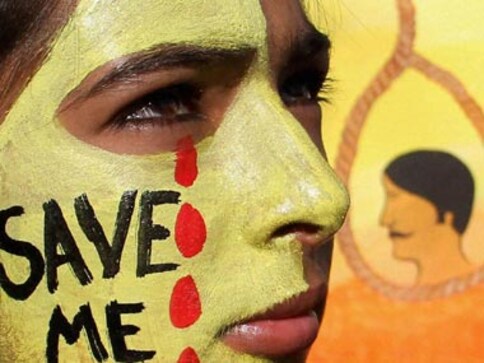 Post a recent incident in Chennai where a teenager had a knife to her throat after a stalker had noted her every movement, the deputy commissioners of various localities in Chennai were alerted. Some were pursuing the case, but some were left dumbfounded on how to handle a case of stalking. After discussing the incident, a deputy commissioner hesitated before making a point. "If we had some funding and support from the Nirbhaya Fund, we would probably be at least better equipped to put into place emergency response systems and more patrols. Even if we do get funds, we fear it will sit in the state government's account for a long time," he said.
The Nirbhaya Fund is a corpus fund announced in the Budget session of 2013, after the December 2012 rape and murder of a young woman in New Delhi. Starting with an initial amount of Rs 100 crore, the corpus currently stands at Rs 3,100 crore. But utilisation of these funds and proposals by state governments to sanction these funds has come under question.
In the country, the one state that many have overlooked as an offender is Tamil Nadu. For four consecutive years, only one proposal was sent to the Home Ministry, which was previously responsible for disbursing the funds (now it is the Ministry for Women and Child Development). "Two months ago we've sent a proposal from the transport, railways and social welfare departments," said S Amudavalli, Director of Social Welfare in Tamil Nadu. Asked why it took so long, she said, "We needed to involve all stakeholders, which we couldn't previously, and now we have done it. That is what matters."
How does Tamil Nadu fair in terms of other southern states? Take a look at the numbers.
| | |
| --- | --- |
| FUNDS RELEASED FOR ONE STOP CENTRE | |
| ANDHRA PRADESH | 612.29 |
| TAMIL NADU | 45.88 |
| KARNATAKA | 131.12 |
| KERALA | 158.73 |
| TELANGANA | 249.88 |
| | |
| --- | --- |
| TOTAL AMOUNT ALLOCATED | |
| ANDHRA PRADESH | 662 |
| TAMIL NADU | 560 |
| KARNATAKA | 995 |
| KERALA | 760 |
| TELANGANA | 590 |
Principal Secretary for the state Ministry of Social Welfare M Manivasan also dodged the question as to why it took so long to send proposals to the Central government and why so little was sanctioned. "We received some amount for basic facilities, including the One Stop Centre," he said. The one-stop centre is located at Tambaram, a suburb in the Tamil Nadu capital. It is also the only one stop Centre for the entire state. Andhra Pradesh has established OSCs in each of its 14 districts.
Asked why it was so difficult for the city to implement various facilities under the fund, he said, "Nirbhaya is not a fund that takes into account maintenance. It is a corpus, a one-time fund." This, for many states, has been the biggest problem and point of demotivation, as they have to pitch in for the maintenance of these facilities themselves. States with good performance do not receive incentives.
More importantly, there is a severe delay in funds being sanctioned. The gap between states sending proposals and the Centre sanctioning funds can go on for years and has. An official from the Railway Protection Force in Tamil Nadu had sent proposals years ago for CCTV cameras in train stations but still hasn't been sanctioned funds. "We are looking at covering stations across the state, and we still haven't received the money," he said.
Another point Manivasan makes is the home ministry's role in the Centre to run through the proposals. But now, the role has been given to the Ministry of Women and Child Development. "We sent proposals to the home ministry many times when it was the focal point, but received no reply or sanction. This was the same for many states. But now that the WCD ministry is handling the proposals, a flood of requests from states, running up to thousands of crores is expected. The fund will definitely not have enough money to sanction to all states," he said. This complete disconnect and shift from one ministry to another has evidently delayed the process, and burdened the WCD ministry with thousands of proposals from the states over the years.
The Centre also doesn't take into account that there are many schemes already in place in the states that send proposals. "We already have a helpline, we already have a victim compensation fund, handle dowry issues and trafficking cases," he said. The Nirbhaya Fund calls for 181 women's helpline despite the state having a 108 helpline. This, for the state is cumbersome to integrate and bring awareness to women across the state that they have a new number. For the state and the Centre, this proposal to change numbers is easily a waste of time.
Now, the shiny object that has caught the attention of the Central and state governments is the Safe City project. The Empowered Committee of Officers under the Nirbhaya Fund responsible for appraising and recommending proposals for women's safety and security held their 14th meeting on 1 March 2018. Safe City Proposals for eight cities were discussed.
Touted a major new initiative being taken under the Nirbhaya Fund, these plans have been prepared in coordination with Municipal Corporations and Police Commissionerates of these cities. The proposals were appraised by the committee amounting to a total of Rs 2,919.55 crore. That's a lot once put together with the already dormant Rs 3,100 crore.
also read
Explainers
Overweight people face prejudice from landlords, difficulty finding seating at restaurants and theatres, and are even paid lower wages. The new law, according to New York mayor Eric Adams, will help level the playing field and protect against discrimination'
Explainers
A shortage of over a dozen drugs has forced cancer treatment centres in the United States to switch medication for patients and even delay care. Experts say America is going through a 'public health crisis' and a rethink of the entire market for generic drugs is needed
Explainers
A new survey published in The Lancet Diabetes & Endocrinology journal estimates that over 11 per cent of people across India suffer from diabetes. Experts say diabetes is no longer a disease of the affluent and those in cities and warned that patients are getting younger and younger