Talwars to walk free after prison authorities receive Allahabad High Court order, says Dasna prison jailer
The Talwars are likely to walk free from the jail after the prison authorities receive the court order, the jailer said on Friday.
Dasna, Ghaziabad: Dentist couple Rajesh and Nupur Talwar, who have been acquitted in the murders of their daughter Aarushi and domestic help Hemraj, are likely to walk free from the jail after the prison authorities receive the court order, the jailer said on Friday.
The Talwars have been lodged in Dasna jail since November 2013 in connection with the twin murders.
"We have not received the court order as yet. We will release them once we get it," Dasna Jail Superintendent Dadhiram Maurya told reporters.
He said there were two methods to complete the process of releasing a prisoner from jail. "Either the Allahabad High Court sends its order copy directly to jail authorities or it is sent through the CBI court concerned which awarded them life sentence," he said.
The Allahabad High Court had on Thursday acquitted the Talwars in the case, saying neither the circumstances nor the evidence was enough to hold them guilty.
The verdict ends, at least for now, the nine-year ordeal of the Noida couple who were sentenced to life by a Ghaziabad CBI court on 28 November, 2013 for the double murders that not only transfixed but also shook the nation with its element of filicide.
With the acquittal, the central question in the bizarre mystery resurfaces — who killed the 14-year-old girl and the 45-year-old man.
"There is a strong possibility that (the) incident was caused by some outsider," a bench comprising Justices BK Narayana and AK Mishra had said, upholding the Talwars' appeal against the CBI court verdict.
Find latest and upcoming tech gadgets online on Tech2 Gadgets. Get technology news, gadgets reviews & ratings. Popular gadgets including laptop, tablet and mobile specifications, features, prices, comparison.
India
The jail superintendent confirmed on Friday that the Talwar couple, exonerated of having conspired to kill their daughter Aarushi in 2008, may not leave jail.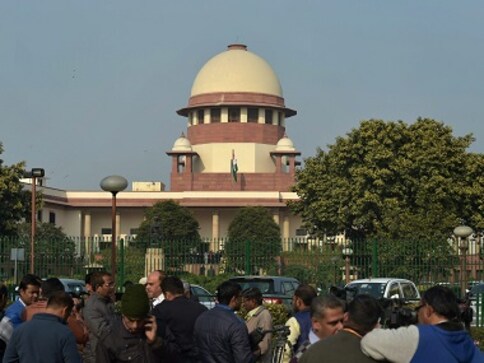 India
The SC admitted two appeals, challenging the acquittal of Rajesh and Nupur Talwar in the Aarushi Talwar double murder case, by CBI and Hemraj's wife Khumkala Banjade.
India
The Talwars have been awaiting release since Thursday when the high Court had acquitted them in the sensational murder case from 2008.