Yogi Adityanath committed to preservation of Taj Mahal, calls it 'India's gem' on his visit to Agra
Uttar Pradesh chief minister Yogi Adityanath on Thursday swept the road outside the Taj Mahal, visited the Mughal-era monument and described it as a gem and an integral part of Indian culture days after some of his party colleagues called it a 'blot' on Indian culture.
Uttar Pradesh chief minister Yogi Adityanath on Thursday swept the road outside the Taj Mahal, visited the Mughal-era monument and described it as a gem and an integral part of Indian culture days after some of his party colleagues called it a 'blot' on Indian culture.
The much-publicised visit, the first by a BJP chief minister of the state, comes days after the party's leaders and ministers made provocative statements against the famed symbol of love.
Visit amidst controversies?
In what is being seen as a damage control exercise following the controversy over its place in Indian heritage, Adityanath also said the government was committed to the conservation of the 17th-century monument, built by Mughal emperor Shahjahan in memory of his wife Mumtaz.
Accompanied by scores of security personnel, officials and jostling crowds of supporters, Adityanath spent nearly half an hour in the Taj complex, gazing at the architectural marvel before going inside.
He also posed for photographs with foreign tourists and interacted with them.
Chants of "Bharat Mata Ki Jai" and slogans in Adityanath's praise could be heard as he walked the path leading to the Taj Mahal, along with state tourism minister Rita Bahuguna Joshi.
He entered from the western gate, where he cleaned the road, and exited from the eastern gate, going straight for a presentation by the Archaeological Survey of India.
Donning a mask, wearing yellow gloves and wielding a broom, Adityanath was accompanied by about 500 BJP members as he swept a parking area, in an apparent bid to promote the Swachh Bharat mission.
Over 14,000 policemen were deployed across the city for the security of Adityanath, who arrived here early this morning.
His decision to visit the Taj Mahal was announced after a series of controversies, beginning with a UP tourism department booklet not mentioning the white marble monument in its list of development projects in the state.
Subsequently, BJP MLA Sangeet Som said history would be rewritten to erase the Taj Mahal from it and BJP MP Vinay Katiyar said it was originally a Shiva temple.
But Adityanath sought to quell the controversy during a rally in Gorakhpur and again on Thursday.
"We should not delve deeper into the details of why, when and how the Taj Mahal was built. What is important is that it was built by the wealth and hard work of India's farmers and labourers," he said at a rally.
"The Taj Mahal is India's gem and a gift to the world. It attracts lakhs of tourists. It gives Agra a recognition and creates employment opportunities," he added.
In a conversation with reporters later, he added that the Taj Mahal was an integral part of India's culture and the government was committed to its conservation.
This was a significant departure from his remarks at a rally in Bihar last year, when he had said it does not represent Indian culture and that foreign dignitaries should be presented with the Gita rather than Taj Mahal replicas.
As the chief minister toured the Taj, his party's MLA from North Agra was telling reporters that the Mughals demolished a temple that existed on the site before.
"Mughals first demolished the Shiva temple and then built the Taj Mahal. It is a fact," Jagan Prasad Garg told reporters at the complex.
The claim is not known to have any historical basis.
Adityanath described Agra as a unique city housing five World Heritage sites — Taj Mahal, Agra Fort, Fatehpur Sikri, Sikandra and I'timad-ud-Daulah's tomb — which had enormous tourism opportunities.
His commitment to tourism in the city came on the day news broke of a young Swiss couple being brutally attacked in Fatehpur Sikri, a city close to Agra founded by Mughal emperor Akbar in the 16th century.
The couple was strolling near the railway station in Fatehpur Sikri after a day in Agra on Sunday when they were attacked.
Opposition's reacts to Adityanath's visit
Adityanath's visit to the Taj gave Opposition parties the ammunition they were looking for.
Terming the Uttar Pradesh government anti-Dalit, the Congress on Thursday said Adityanath was only indulging in a photo opportunity by visiting the Taj Mahal in Agra.
"After making full attempts to tarnish and blemish the image of the Taj Mahal, the chief minister is indulging in photo opportunity and it reeks of hypocrisy and doublespeak.
"Two incidents from Uttar Pradesh have come to light which show that the chief minister and his Bharatiya Janata Party government should focus on law and order rather than PR exercises for self-promotion," Congress spokesperson Jaiveer Shergill said in a statement.
While CPI leader Atul Anjan described it as a "prayashchit yatra", Samajwadi Party leader Akhilesh Yadav, who visited the Taj about two years ago when he was chief minister, lost little time in mocking Adityanath and the BJP.
"See how time changes...BJP did not consider it as the heritage...and now the chief minister is cleaning West Gate of Taj Mahal with a 'jhadu' (broom)," Yadav told reporters in Lucknow.
"I am waiting for him to get clicked on that seat," he said, referring to the bench in front of the Taj Mahal that has been a favoured picture spot for many a tourist.
His own visit two years ago was on Valentine's Day along with his wife and Kannauj MP Dimple Yadav.
With inputs from agencies
India
Boat accidents are common in India, with many overcrowded boats not having safety equipment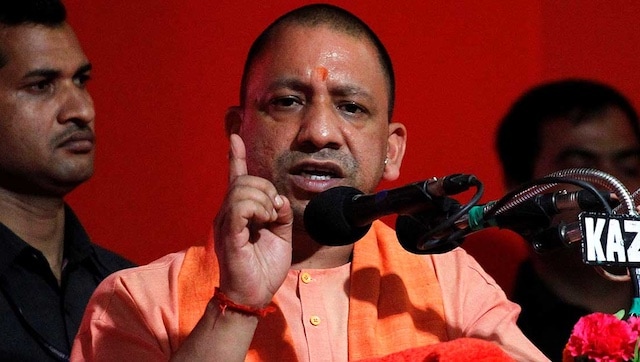 Politics
"Terms like 'unity in diversity' are used for our country. The country belongs to all. No remarks should be made that harm the country," said JDU president Lalan Singh
India
At an event to lay the foundation stone of the Raja Mahendra Pratap Singh State University, the PM threw his weight behind Yogi Adityanath, praising the CM for his developmental campaigns as well as vaccination efforts in the state