Veteran journalist TN Ninan honoured with RedInk Lifetime Achievement Award
Veteran business journalist T N Ninan, was on Tuesday honoured with the RedInk Life Time Achievement Award of the Mumbai Press Club
Veteran business journalist TN Ninan was on Tuesday honoured with the RedInk Lifetime Achievement Award of the Mumbai Press Club. The awards presented by the Governor of Maharashtra C Vidyasagar Rao and Union Energy Minister Piyush Goyal recognizes Ninan's extensive contribution to business journalism through editorial leadership which he provided to a host of publications.
Vinod Mehta, Kuldeep Nayar, N Ram, Mrinal Pande and Prannoy Roy were in the past honoured with the Lifetime Achievement Award.
The RedInk Journalist of the Year Award was given to NDTV India's senior executive editor Ravish Kumar for his consistent and good reporting on politics and issues that concern the common man.
The Wire, a news and public affairs website founded by Siddharth Varadarajan and Siddharth Bhatia, was adjudged the RedInk Start-up of the Year.
The Mumbai Press Club also honoured posthumously Jagendra Singh of Shahjahanpur, UP with the RedInk Veer Patrakar Puraskar. Jagendra Singh was allegedly killed for his exposes on illegal sand mining and other misdemeanours of a local politician in June 2015.
The RedInk Awards for Excellence in Journalism were given away in 10 categories for meritorious work in TV, print and digital formats. The categories were Politics, Crime, Health & Wellness, Business, Environment, Human Rights, Photography, Science & Innovation, Entertainment & Lifestyle and Sports.
The selection of winners was made by eminent people from various walks of life, including Justice (retd) B N Srikrishna for Human Rights, Shobhaa De for Entertainment and Lifestyle, SBI Chairperson Arundhati Bhattacharya for Business, Harsha Bhogle for Sports and Sudheendra Kulkarni for Politics.
The Theme of the RedInk Awards 2016 was 'To Rise Above It All.' A panel discussion held on the occasion reflected upon many challenges being faced by journalism in a period of increasing violence, vested interests and hashtag writings. The panel moderated by Shobhaa De comprised veteran journalist Meenaz Merchant, co-founder of The Wire news portal, Siddharth Varadarajan, Moneylife Foundation's Sucheta Dalal and NDTV Editor Ravish Kumar.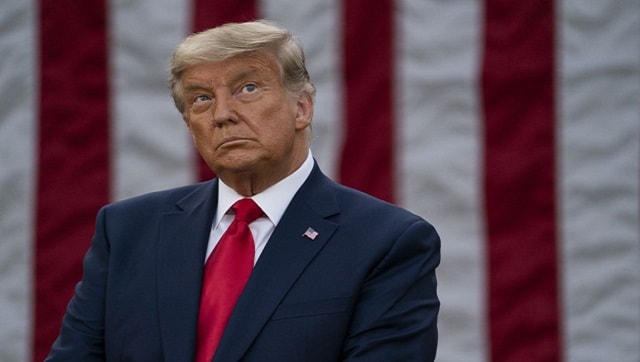 World
Former president Donald Trump has said the official ought to be tried for treason if the report was true
World
The legislation envisages the establishment of a new regulatory body called the Pakistan Media Development Authority
World
Despite promises of a more inclusive regime, the Taliban have moved to snuff out mushrooming opposition against their rule.