Syed Salahuddin being named 'global terrorist' by US is 25 years too late: Hizbul Mujahideen has long breached India
Thing is, it would have been a worthwhile move too had it come a quarter-century ago, when the wily Salahuddin skilfully turned Hizbul into Pakistan's catspaw in Kashmir.
An audio recording has surfaced in Kashmir, in which three militants engaged in an encounter in Kakapora last week told an overground worker that they did not want the Pakistan flag at their funerals. This was apparently just before the forces brought down the house, killing the three.
That recording is one more among several straws in Kashmir's very disturbing current winds which indicate that the US move to list Hizb-ul Mujahideen chief Syed Salahuddin as a 'global terrorist' is like shutting the stable door after the horse has bolted.
No doubt the US announcement is a good move. Thing is, it would have been a worthwhile move too had it come a quarter-century ago, when the wily Salahuddin skilfully turned Hizbul into Pakistan's catspaw in Kashmir.
At this point, Salahuddin is struggling to remain relevant among Hizbul's young operatives within the Valley. The flavour of the day is Zakir 'Musa', who is now associated with al Qaeda and a new outfit called Kashmir Taliban ever since he was eased out of Hizbul last month. Musa was nominated the 'divisional commander' of Hizbul after Burhan Wani, a month after the latter was killed in June last year.
Salahuddin was almost certainly no more than the rubber stamp for easing him out. Such decisions are taken by the ISI brass.
The ground has shifted very rapidly on the ground, however-away from Pakistan. Most of the militant boys and their teenaged fans appear to be rooting for Musa. For many of them, that actually means rejecting Pakistan in favour of the most radical sort of pan-Islamism.
A Nelson's eye
The fact is that the US allowed its assistant secretary of state, Robin Raphel, to act as a raucous cheerleader for Kashmir's militancy in 1993-94, when Hizbul ruled the roost in rural Kashmir under Salahuddin's command. It was Syed Ali Shah Geelani who dispatched Salahuddin to take over Hizbul in March 1990. Geelani had made a deal for this with the ISI and the Pakistani Jamaat-e-Islami leadership in Kathmandu in January 1990.
The US was no doubt fully abreast of what was afoot. The respected US researcher Robert Wirsing revealed in a 1994 book that the Pakistani establishment had decided earlier that month (January 1990) at a meeting chaired by Prime Minister Benazir Bhutto to ditch the independence-oriented JKLF in favour of the Islamist and pro-Pakistan Hizbul.
Proxy war
In the bargain, Hizbul — which had been led by Ahle-Hadith, as well as, Jamaat-e-Islami men since it was launched in November 1989 — was handed to Jamaat-e-Islami's political wing.
From December 1992 onwards, the ISI turned Hizbul into the indegenous accomplice and support for Pakistan-based groups such as Lashkar-e-Taiba and such Afghan-dominated groups as Harkat-ul Jehad Islami (aka Harkat-ul Mujahideen). Thus was Kashmir's militancy turned explicitly into a proxy war of Pakistan. Hizb was clearly in the navigator's seat, at the most, by 1997. It remained that way for the next decade, by which time militancy had ended.
Lashkar and Hizb have both been active as a new militancy has emerged over the past five years, but the ISI has ensured much closer cooperation on the ground between Lashkar and Hizb. The ISI's task has been made easy by the radical ideas and attitudes that have gained ground over the past decade.
Musa matters
No doubt the US knows what's afoot. Their intelligence is not weak. They would know that command and control over militancy have weakened considerably since Burhan was killed. "Each militant is a commander now," as an astute south Kashmir resident put it. Whoever the ISI may designate as 'commander', Musa has risen meteorically in the esteem of his comrades, and teenaged boys at large, over the past month.
The turning point was his extremely harsh rejection of Hurriyat leaders, and of nationalism and democracy of any kind. This has sharpened the focus of young Kashmiris (mainly teenagers and pre-teens) on what they are fighting for. In the past, 'azadi' was a nebulous idea. Now, the struggle is definitely for a Shariat-based Islamist regime. Equally, it is against nationalism-whether Pakistani or Kashmiri.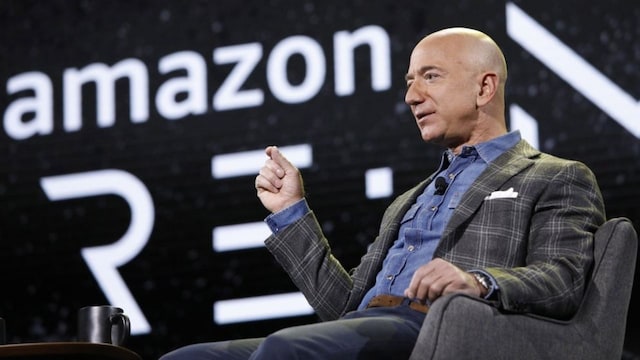 World
The Amazon boss' trip comes at a time when enthusiasm and interest around spaceflight is higher than it has ever arguably been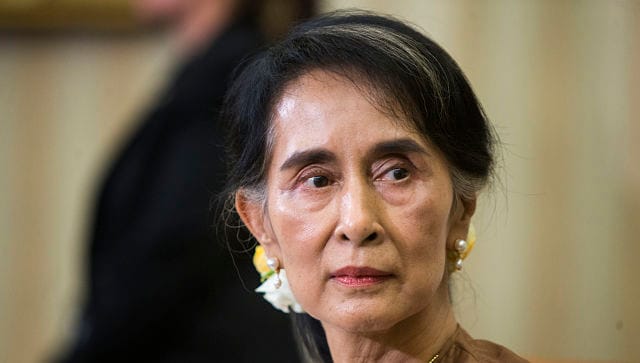 World
The sedition charge calls for up to two years' imprisonment for anyone found guilty of causing fear or alarm that could cause an offence against the State or public tranquility
World
A signed coalition agreement was formally presented to the Knesset secretariat Friday, the last step before a vote and the swearing-in of the new government