Swiss couple attacked in Agra's Fatehpur Sikri recovering, but in shock after incident, say doctors
The young Swiss couple, who was attacked in Agra's Fatehpur Sikri by a group of youths, is on the way to recovery, said their doctors.
New Delhi: The young Swiss couple, who was allegedly attacked in Agra's Fatehpur Sikri by a group of youths on Sunday, is on the way to recovery, said doctors at the hospital where they are undergoing treatment.
Quentin Jeremy Clerc, 24, who came to India on 30 September with his female friend Marie Droz, also 24, was quoted as saying in a news report that they were strolling near the railway station at the Fatehpur Sikri after a day in Agra when a group started following them and later attacked them.
Dr Rajendra Prasad, neurosurgeon at Apollo Hospital, where the couple was admitted, said Clerc has been shifted to a room from the ICU. The doctor said that Droz has a fracture in the arm but has been moved out of the ICU.
"We have moved him out of the ICU into a room. He is having a hearing problem otherwise he is conscious and talking," said Prasad.
The doctor informed that it is difficult to say at the moment whether the hearing problem will be a permanent one. "He's improving but we will have to see in the long term," said the doctor. He added that Droz, who has a fracture in her arm, has been discharged, but at present is with her friend.
Prasad said that the duo is in shock after the incident.
According to the report, the couple from Lausanne in Switzerland was chased and attacked with stones and sticks by a group of youths in the Fatehpur Sikri on Sunday, leaving them battered and bruised.
They said that as they lay on the ground bloodied and bruised, bystanders began taking videos of them on their mobile phones, according to the report.
Find latest and upcoming tech gadgets online on Tech2 Gadgets. Get technology news, gadgets reviews & ratings. Popular gadgets including laptop, tablet and mobile specifications, features, prices, comparison.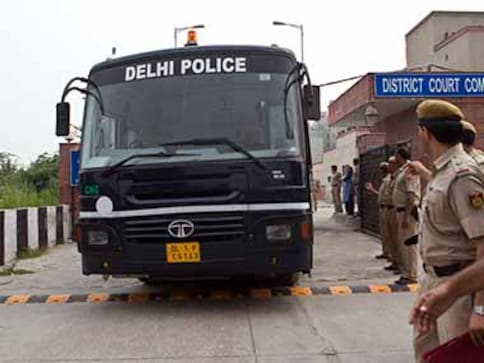 India
Reports emerged of a foreign national allegedly being thrashed for stealing in New Delhi on Monday.
India
Police arrested five youths from Fatehpur Sikri, who attacked the couple leaving them battered and bruised after which all of them were nabbed.
Politics
Terming the Uttar Pradesh government anti-Dalit, the Congress on Thursday said Chief Minister Yogi Adityanath was only indulging in a photo opportunity by visiting the Taj Mahal in Agra.