Swaraj at 70 Part 8: Politicising of human rights issues has pushed liberal discourse into corner, says Kalyani Menon-Sen
Firstpost spoke to Kalyani Menon-Sen about Swaraj, who has been a part of feminist struggles for human rights at the national and international level.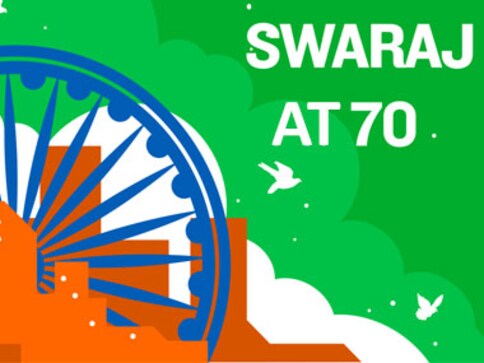 Editor's note: It's ironic that 70 years after India became an Independent country and a democracy, the invocation of aazadi evokes bitter conflicts. Whether it is on university campuses or in the midst of the conflict in the Kashmir Valley – both calling for aazadi and challenging that call as anti-national arouses mighty passions. By comparison, swaraj is hardly ever invoked in the public discourse. It almost seems like a historical artefact, a fragment of fading memories of the Freedom Struggle. This is the eighth part of a series titled Swaraj at 70 that seeks to take a closer look at this dichotomy.
Kalyani Menon-Sen has been a part of feminist struggles for human rights at the national and international level – from rural women's collectives in Mahila Samakhya, a programme of the Ministry of Human Resources in the Government of India, to the United Nations Development Programme.
An independent researcher, feminist and activist, the 63-year-old is currently a member of Women Against Sexual Violence and State Repression, an unfunded platform that stands with women in exposing and challenging violence perpetrated and condoned by the state.
Apart from her relationships with women's movement groups, she is also associated with groups who are challenging and resisting neo-liberal economic policies.
Firstpost spoke to Kalyani, who has been closely involved in campaigns against eviction and dispossession of the working poor in Delhi. She is also one of the petitioners in the legal challenge to Aadhaar in the Supreme Court.
Edited excerpts follow:
At a visceral level, what feelings does Swaraj evoke for you today?
I am forced to answer this question from what I'm feeling right now. I've been running to and fro from NHRC (National Human Rights Commission) regarding the cases of sexual abuse by the armed forces in Chhattisgarh. Today, I'm here in Kerala with Mahila Samakhya, talking about their work with Adivasi communities. Mahila Samakhya has moved heaven and earth to enable Adivasi children (in Kerala) to go to school. And we were hearing today about how they are treated in school. Intelligent children, eager to learn, who have really struggled to get to that school – come back home in a month or two because they can't take the humiliation anymore. It's just inhuman the way that people of upper castes, people of privileged positions (behave). And in Kerala, compared to Adivasis almost everyone is in a privileged position – there is just utter despair and shame. How can we even talk about Swaraj?
Soni Sori (human rights activist and political leader in Bastar) was continually attacked last year because she wanted to file a complaint against the Inspector-general police, specifically naming him in the case of a false encounter. Every day, they used to throw pamphlets into her house calling her a Maoist, calling her anti-national; letters saying 'watch out for your daughters, they're going to be raped'.
Recently, we got an order from the NHRC, on our complaint about the threatening letters thrown into Soni's house. The NHRC said they had investigated the matter and concluded that it was some kind of "childish act of mischief". It just shows how casually they can dismiss complaints from an Adivasi leader of Soni's stature. Would they do that if it was someone else? If someone threw a letter into my house threatening to harm my family, would that be dismissed so casually? Once you have been put into the anti-national box or the Maoist box basically then anything goes.
Are you saying that things are getting worse than they were before?
Definitely, things are getting worse. This whole hyping up of the 'national' versus 'anti-national' discourse and the blatant impunity to people who break the law under the rationale of 'we are nationalists who are protecting the nation against the evil anti-nationals'... this kind of arrogance and impunity has never been seen before.
For the Chhattisgarh Police to say that their Mission 2016 was to get Naxals out of Bastar and Mission 2017 is to get human rights advocates out of Bastar – to be able to say that, and for the person who made this statement to continue to be there as a serving officer…
Who said this?
The I-G Bastar, SRP Kalluri said this. He has been transferred out of Bastar as a result of numerous complaints but there is no action against him. The message is loud and clear: If you dare to ask questions or dare to express contrary views then (actions against you) are fine, they (police) are doing the work of the country.
But there are two levels at which this is happening. There is malice at the level of society itself and then there is the prolonged, decades-old problem of not being able to get the governance machinery to go by the law.
These things have happened under successive governments but they have become much more pervasive and blatant now. Earlier, there was agreement – even from within the government – that if any state actor does not follow the law it is an offence. But there are now very open signals to the contrary. We have serving IAS officers in Chhattisgarh and Bastar writing blog posts, writing on public websites saying that tough methods have to be used against Maoists and others even if they violate human rights, otherwise you can't have development.
It could have been said that violence begets violence but how do we explain the expulsion of Himanshu, the Gandhian activist, from Dantewada?
Himanshu is a Gandhian and has vocally condemned violence. So then the message really is 'you are creating an obstruction to our grand game plan of what is to happen in (these areas)'. And words like democracy and transparency and Swaraj have just been brushed aside, they are not even part of the discourse.
But in the contemporary context, it has often been said that the liberal discourse has been handicapped by not categorically condemning Naxal violence. Is that a part of the problem?
The liberal discourse is pushed into the corner, back to the wall, and attacked from all sides, so it is a struggle to express oneself in a way that conveys the complexity of the situation and at the same time rejects violence. More often than not the liberal groups are attacked as not condemning violence outright, as loudly as many might want them to, and that is interpreted as supporting one kind of violence and not the other.
But the fact is that violence by the state is always many times more powerful and lethal than any group of citizens, armed or unarmed. That is the central point – that this is the might of the state being deployed against citizens and nothing else can be compared to that. And this is not just a condemnation of the violence, it's a condemnation of the state's abdication of its responsibility to protect the life and liberty of its citizens. It's the state's own rejection of the Constitution that's condemnable.
Is there still room to make a creative intervention in the public discourse to frame the issue from the stand point of Swaraj?
At the 'Not in my Name' protest at Jantar Mantar on 28 June, I got a strong feeling that somewhere at some very visceral level, people who are not part of our 'protestors' biradari', who don't spend a lot of time discussing rights and democracy, have realised that we have hit rock bottom.
There's a horrified sense of how far we've fallen and that if we don't do something now, it's curtains for all of us. I got the sense that a whole lot of people are claiming their agency – maybe I'm making too much of it because of the atmosphere that day, but it was very powerful feeling of people collectively saying, "We have to do something".
We have been bemoaning the reluctance of people to come out onto the streets the way we used to. Somehow, that fear seemed to be broken and that was a very powerful moment of validation – that Swaraj is literally hamara-raj (our-rule) and we will do something about it – I felt it that day.
To a large extent, these movements have been preoccupied with the sufferings of the people at the bottom of the social and economic pyramid but, as a consequence of that, they have failed to raise a middle-class base. What are some of the creative spaces in which we could build this broader base?
There is an unexpected entry point that's just opened up. I am one of the petitioners in the clutch of Aadhaar cases before the Supreme Court. The state keeps saying that '95 percent people are enrolled', that the petitioners are 'people without any basis for opposing it'. But you will be surprised to hear how many people have contacted me saying, "I supported Aadhaar initially because I felt it was for welfare but would now like to give you my arguments against Aadhaar, I hope these points can be made before the court".
This is the other totally unexpected movement. These are young, educated professionals who were otherwise not engaged with an issue like privacy. That they are so willing to engage with privacy as an issue of civil liberties is utterly unexpected. Suddenly, a lot of people have realised that if we don't take a stand now, we are sunk beyond saving – that if Aadhaar goes through that's it for the Constitution.
(They ask me) "Are you people thinking of a civil disobedience movement, we'll come out on the streets". And these are not the NGOs – I don't think that sector is on the cusp of change anymore. I am not saying this in a pejorative way but that space is gone.
You are saying that the NGO is no longer a vehicle for transformation?
That hope is over. Similarly, the era of powerfully committed charismatic people leading civil liberties movements and being the icons who are doing stuff while rest are following, that's over too – though it's not yet as definite a full stop as with the NGOs. What is bringing people together are the leaderless spontaneously organised resistances. Our old ways of going out and trying to get people to listen to what we are saying are not working anymore because in trying to get people to listen to what we are saying, we were not listening much to what they were saying.
This is a completely personal kind of reflection. I have been feeling very keenly that in our own movements everything we say about democracy, about respect for the other, respect for differences... our practice of these values has been patchy.
What are you referring to here?
For instance, democratic dialogue, to listen to what the other person is saying and listen to them regardless of what ideological position they are taking. This is at the core of what we are saying about democracy. But we are not always able to practise it. We have also polarised ourselves and painted ourselves into our own ideological corners. We need to be doing something like wiping our mental slate clean and opening our minds to the fact that there may be very a powerful impetus for positive change coming from people whom we consider not politicised enough or politicised in the wrong way.
We need to listen and to have respectful conversations with people who we might not normally even talk to. For instance, there might be local BJP voters, they may be practising Hindus who might shrink at the thought of their son or daughter marrying a Muslim but they may well also respect the Constitution and human rights, as you and I do.
In this introspection that you are referring to, is there a need to reflect on whether there has been an emphasis on responsibilities? Aren't rights and responsibilities two sides of the same coin?
I will answer this from a feminist perspective. Our struggles for women's rights have been woven by women taking responsibility – be it for articulating rights, be it for framing them into laws and monitoring whether those laws are working. I think the women's movement has borne this responsibility and yet this has never been acknowledged. Even now, the men's groups argument is that these women just want rights, they don't want to take any responsibilities.
It's exactly the same for human rights groups and civil liberties groups – they have taken responsibility for articulating rights issues and following them up and raising them again and again. So, when people say responsibility, in the sense in which the Constitution uses the term, who has been more responsible than women's movements?
What we are seeing is a shameless chucking into the dustbin of the very idea of the responsibility of the State towards its citizens. In my view, state actors have lost the moral right to talk about responsibility. They are not even taking responsibility for just the basic Constitutional rights, let alone rights that were hard won.
Despite all this, what gives you hope? How do you keep yourself going?
Every time I see women (who are struggling)... when I look at women like Soni, the village women in Chhattisgarh who are still fighting against their rapists, that's what gives me hope and inspiration. Women who refuse to give up even though they may not have one-thousandth of the resources that somebody like me has, who don't have the luxury of backing away from the fight and saying okay, now I'll take a sabbatical. With that kind of energy all around, how can one not soak it in and be inspired?
Swaraj at 70: The concept of aazadi is no longer enough
Part 1: Past 25 years are a matter of pride, but there's a long way to go, says Baijayant 'Jay' Panda
Part 2: Not being able to disagree without causing upheaval is dangerous, says Sushobha Barve
Part 3: Alternative brand of politics has disappeared from India, says Piyush Mishra
Part 4: Youth can play a significant role in solving farm crisis, says Kavitha Kuruganti
Part 5: For true freedom, we need to end oppression of handouts and subsidies, says Arun Maira
Part 6: People's aspirations are no longer limited by age and class, says Ashni Biyani
Part 7: India needs a more inclusive model of development, says Vijay Mahajan
Part 9: Technology has the potential to redefine social fabric of India, says Siddharth Sthalekar
Part 10: Food sovereignty should be ultimate goal of democracy, says Jean Dreze
Business
This isn't the first time CAIT, which has been demanding a codified law for e-commerce since 2017, has taken aim at Amazon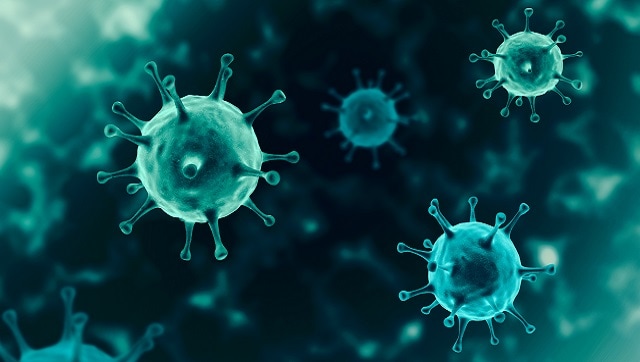 World
The scientists have warned that this variant carries an 'extremely high number' of mutations may drive further waves of disease by evading the body's defences
World
Rittenhouse hails from Illnois' Antioch, which is around 24.14 kilometers from Wisconsin's Kenosha. The white teenager, who lived with his mother, has been described as an 'admirer' of the police.