Swaraj at 70 Part 6: People's aspirations are no longer limited by age and class, says Ashni Biyani
Firstpost spoke to Ashni Biyani, who has developed a nuanced understanding of the multi-dimensional shifts unfolding in the Indian society.
Editor's note: It's ironic that 70 years after India became an Independent country and a democracy, the invocation of aazadi evokes bitter conflicts. Whether it is on university campuses or in the midst of the conflict in the Kashmir Valley – both calling for aazadi and challenging that call as anti-national arouses mighty passions. By comparison, swaraj is hardly ever invoked in the public discourse. It almost seems like a historical artefact, a fragment of fading memories of the Freedom Struggle. This is the sixth part of a series titled Swaraj at 70 that seeks to take a closer look at this dichotomy.
Ashni Biyani was born into a family that is a leader in India's multi-brand retail sector. After graduating from the Srishti School of Art, Design and Technology in Bangalore, the 32-year-old became the first woman in her family to enter the world of business when she founded Future Ideas. As an innovations consultancy firm, Biyani's company works at the confluence of business, society and culture – doing extensive research on the ground.
Firstpost spoke to Biyani, who has developed a nuanced understanding of the multi-dimensional shifts unfolding in the Indian society. She also serves as a director on the board of Future Consumer Enterprises Limited.
Edited excerpts follow:
At a visceral level, what feelings does Swaraj evoke for you?
I think Swaraj is about liberation, enlightenment. It comes with a sense that one is responsible for one's actions and consequences in many ways. Freedom seems too absolute but Swaraj is about directing one's self with responsibility. So, for me, Swaraj is about a journey towards the self through action in the family, business etc.
In the current context, particularly since you are studying social trends and behaviour patterns not just of people as consumers but in terms of how society is moving, do you see this dimension of Swaraj manifest?
With economic and political stability, we are becoming more confident as people. There is a renewed confidence in the idea of India by itself, so there is a certain self-confidence that is ushering in. We have a more confident leader at the front, so confidence is definitely emerging and a lot of this is emerging because we no longer consider ourselves poor in the mind.
We have more control over our lives, over our own destiny... or at least that is the feeling. We do many studies in which we see that self-expression is really growing, whether it is through food or through fashion, or through the smallest acts of everyday life. For example, the kind of rice one eats; which used to be rice that came from one region but now, three kinds can be found in the average household. So, that in itself is showing a certain confidence in self – that we can accept the other at some level.
Through what we consume?
Yes, through what we consume at one level. The other big fundamental change that has happened in society is that women power has become a force bigger than ever before. There are definitely stories of the past and practises of the past that still haunt us but there are an equal amount of stories that are suggestive of a change in many ways.
I think these are the examples of how we are becoming a society that is more confident at the first level and then perhaps going deeper within ourselves to see what does this confidence give us. Does it give us freedom with responsibility or does it give us freedom for the sake of freedom?
Is there an issue of freedom as self-expression being more individualised? What are the creative tensions between the individual and collective aspirations?
Now, we live in different communities, different cohorts. Earlier, there was this idea of the joint family, the idea of the community, the idea of 'kartahood' which gave us a sense of belonging. But now, the sense of belonging comes from many more communities. For example, if I'm a pet lover, there is enough for me on Facebook and other cohorts from where I can form, learn and grow.
If I love to travel, there is so much for me in the world of travel at large. In the work place, we are forging communities, newer bonds. Everything outward has an inward impact and we are more aware of ourselves. Whether this will lead to greater responsibility, that time will tell.
Is there an interest in and realisation about responsibility now, because we live in the age of rights?
That is the dichotomy that modern civilization has always faced. I mean at some level, it's about rights and at some level, it's about duties and all ancient texts have spoken about this and every age has to reinvent this creative tension. We are re-inventing it with access to technology and through everyday signs and symbols. I read it more through signs and symbols. Technology has brought about some upward mobility and that is flattening society.
One example is the cell phone…
Yeah and there is a new meaning of 'angootha chaap' today, it no longer means illiterate. That gives me hope. Plus the younger generation not only has a sense of entitlement but a vision and a view of life and the confidence to articulate it. My hope is that this confidence is the starting point for much more.
You have done research which shows that the cell phone is much more than a convenience or a status symbol, that it's also a form of self-expression that gives people a sense of agency...
Absolutely, many such small investments are having a significant impact (such as) the whole move of creating toilets across India. Cell phones are a marker not just for making you reachable, it's about having an identity for yourself. You are now a number in some sense so you are being looked at as an independent individual in your own right. Before the cell phone, there was no private space in the lives of many women, in the life of so many people. This is just one marker of self-expression and individual identity.
At the same time, it has a collective dimension through social media...
Yes, through social media today, families converge more on WhatsApp groups than they do on dining tables.
But this has other dimensions as well. Considering how social media is panning out, there is a positive and negative to it. With the kind of ugliness that is evident on social media, is that also perversely a sense of agency – because having a voice means the right to voice whatever you want?
It's for the first time that every individual has got their chance to have a voice, to be heard. It's almost being considered a fundamental right. We have seen through our research studies how people are choosing experiences that they can display on Facebook – so I would want to go with a bikers group to Leh-Ladakh because I will make the most fantastic Facebook album and get the most likes and comments and be viewed in a certain way. It's becoming a big part of our gaze about the way the world sees us rather than necessarily the way in which we see ourselves.
Is this a life lived for the self or a life lived for the audience? Or am I missing something here?
It's very early days for this form of media. We have also seen digital 'sanyasis' who have given it up, who have shunned mediums like this. For us, it's between both worlds. For many, it's just a means of connecting and for others, it's a means of projection. Who's to judge the good or bad of this.
Some of your research is reflected on a Facebook page called Bindi-Bottoms. So, what are some of the learnings from that research about women and their sense of self-expression and agency?
Women are crafting change for themselves one step at a time and it's through everyday acts or through acts that they are doing for themselves rather than in a projective fashion. For example, we see many stories of women who have brought their parents into their marital home and that is becoming a new sense of family.
Though they are living in nuclear setups, they have expanding and contracting families – so the in-laws come and visit and then the in-laws leave and her parents come visit. These are reflective of how women are actually in some sense taking responsibility and Swaraj in their own ways and crafting their own future in so many ways.
Are they changing traditions?
Changing yes, or complying in a new way. People's aspirations now are no longer limited to age. We have seen on Bindi-Bottoms many examples of people finding life and passions at any age. For example, they go back to college to learn or they find something that's missing in their lives.
So, there is a greater quest for the self and therefore the freedom to….
Women are exercising the idea of Swaraj the best in some sense because they are biologically more responsible beings… because of the traditional orientation that they've had through the various they play – daughter, mother, wife. There is that sharing sort of role, they share responsibility for situations – they are great carriers of the idea of Swaraj.
A lot of your research is about that class of people who are not middle class but are also not poor. Do the above trends hold true for the not-poor?
It's true for anyone who's trying to craft another tomorrow for themselves, a unique tomorrow for themselves.
But a great deal of the Indian population is still not even at that level, they are below the income level of the not-poor.
That is true. For them, the first thing is just sustenance... these ideas would emerge at a later time for them.
But are you hopeful that they will come into the picture?
I feel so. India is growing and we believe that it should happen and I am hopeful this is a journey that we will see as a nation.
What is the reason for this hope? Because over the last ten years the growth has not matched the expectations.
I just feel that the people who (benefitted) in the first wave are now going to take many others along.
In 'taking along', do you mean entrepreneurs or ordinary people in everyday life?
Ordinary people in everyday life as well because a certain level of confidence and aspiration is growing in this country which is why one believes that there will be an upward trajectory of growth. And finally, it's about control over one's self, that journey that one has to make for oneself.
In the past, you have spoken about your concern that we are shifting from a trust based society to a more law based society. What is the nature of that concern?
When you are a trust-based society, there's more interdependence than if you are a law-governed society. Then it's a society of absolute truth in many ways. India has never been a nation of only one truth. We are Mahatma Gandhi and we are also BR Ambedkar, we are so many things in so many ways.
We are very plural in our being, so there isn't one way of instilling behaviour. Maybe the idea of Swaraj is one way of making it a more trust-based society, which is about being co-dependent and interdependent... it's about mutual growth. And finally, it's not about something that is given to you but Swaraj is what you do for yourself... it's a journey that you make inward rather than outward.
And does the model of development that we are currently following facilitate that?
Our hope is that instead of looking at 'vikas' (development) only in economic parameters, what if we look at 'khushali' (well-being) as a more holistic thought, which encompasses a 360-degree view of growth and development. The hope is that we become a more rounded society in some sense.
So, this roundedness would be economic – what else?
And even fulfilment of any other kind of desires that may be there, whether they are spiritual, or communitarian or contributory to providing a certain amount of avenues at large. And I do believe that economics will be at the core of this. If your stomach is full, you dream of everything.
But isn't there a paradox. You are saying there is hope from that first wave that has benefited. How then do we account for the bitterness of competition and the 'drag the other down' kind of culture prevalent?
I would like to hope that it's a transient phase and that it is not significant to the core of who we are as Indians. That is the power that I think we've had as well. So many civilizations, so many cultures have come and tried to replace who we are but we've stood our own in our own ways. We've surely begged and borrowed from all of it and they have left impressions on us but something better always emerges – that is the belief.
So, some of these bitterly competitive impulses may be a hangover from the time of scarcity?
I think so and it is also the hangover of who we are. As a nation, we don't shun our past so easily. That's why for me, economic prosperity is a means of leapfrogging the past. I can explain this in the context of retail. India never had a movement of high street retail, we leapfrogged directly into mall-based retail. Similarly, we never went to as many homes with a landline, we directly leap-frogged to mobile phones. We are in a disruptive age of technology, so it will not be a linear model of what is understood as progress.
In the concept of the 'first wave', those who have prospered for four or five generations now, largely seem to be 'exporting' their children to the West – that is most families of the wealthy professional class. So, will new elites rise?
Irrespective of that, a new breed of people are emerging because opportunities are aplenty now. There is an opportunity to be self-employed without owning a business. You can be a photographer or a blogger or so many other things rather than being cast into the mould that the previous generation had to fall into. That is a freedom, a movement ahead.
So, possibilities that were never earlier imagined are now a reality and your main focus is on this?
Yes, and if it multiplies then it's a very different India that we will see tomorrow. I am quite hopeful. We are a young nation, so there is hope.
Swaraj at 70: The concept of aazadi is no longer enough
Part 1: Past 25 years are a matter of pride, but there's a long way to go, says Baijayant 'Jay' Panda
Part 2: Not being able to disagree without causing upheaval is dangerous, says Sushobha Barve
Part 3: Alternative brand of politics has disappeared from India, says Piyush Mishra
Part 4: Youth can play a significant role in solving farm crisis, says Kavitha Kuruganti
Part 5: For true freedom, we need to end oppression of handouts and subsidies, says Arun Maira
Part 7: India needs a more inclusive model of development, says Vijay Mahajan
Part 8: Politicising of human rights issues has pushed liberal discourse into corner, says Kalyani Menon-Sen
Part 9: Technology has the potential to redefine social fabric of India, says Siddharth Sthalekar
Part 10: Food sovereignty should be ultimate goal of democracy, says Jean Dreze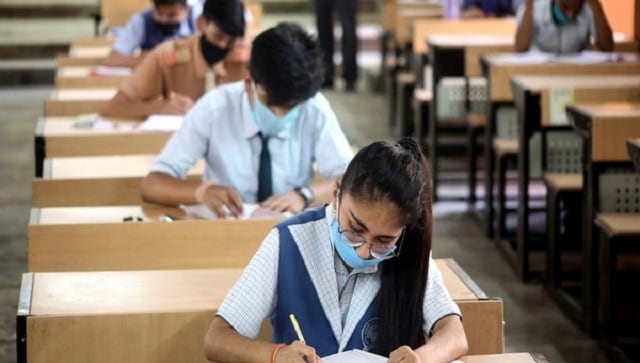 India
The revised syllabus of JEE (Advanced) 2023 is online. There are changes in all three subjects covered by JEE Advanced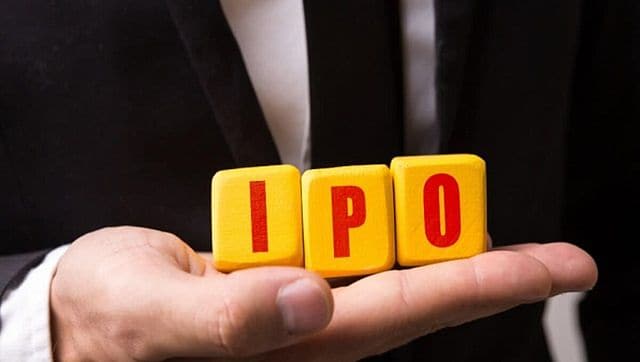 Business
The Rs 1,013.6 crore Initial Public Offering IPO of the company was subscribed 135 times.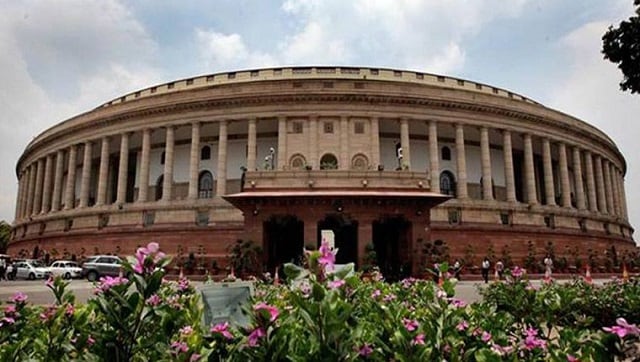 Politics
The ART bill, which was approved by the Union Cabinet last year, seeks to set minimum standards and codes of conduct for fertility clinics and egg/sperm banks