Swaraj at 70 Part 5: For true freedom, we need to end oppression of handouts and subsidies, says Arun Maira
Former Planning Commission member Arun Maira talks about the immediate challenges to realise Swaraj in present day India.
Editor's note: It's ironic that 70 years after India became an Independent country and a democracy, the invocation of aazadi evokes bitter conflicts. Whether it is on university campuses or in the midst of the conflict in the Kashmir Valley – both calling for aazadi and challenging that call as anti-national arouses mighty passions. By comparison, swaraj is hardly ever invoked in the public discourse. It almost seems like a historical artefact, a fragment of fading memories of the Freedom Struggle. This is the fifth part of a series titled Swaraj at 70 that seeks to take a closer look at this dichotomy.
From the global private sector to the innards of Indian bureaucracy, Arun Maira, 73, has dealt with many shades of reality. After a long spell with Tata Administrative Services and later in Tata Motors, Maira moved abroad to work as the leader of Global Organisation Practice at Arthur D Little. In 2000, he became India chairman of Boston Consulting Group and left that role in 2009 to serve as a member of India's Planning Commission.
Firstpost spoke to Maira, who has been an advocate of formulating scenarios that enable planners to look at systems in totality to understand how positive change can be brought about. He is the author of several books, including 'Redesigning the Aeroplane While Flying: Reforming Institutions' and 'Listening for Well-being: Conversations with People Not Like Us'.
Edited excerpts follow:
What images and feelings does Swaraj evoke for you?
The word swaraj instantly brings to my mind the statue of Mahatma Gandhi, leading the people on the Dandi March. That image evokes three things. One is obviously that it is a march for freedom from colonial rule – oppression and domination by an external power. But more than that it was Gandhiji's struggle for freedom for simple people – freedom from poverty, freedom from the indignities that they suffer due to history, the caste system and not having good livelihoods.
And, it's about people walking calmly, they are not waving big flags and carrying guns, like many other images that you have of people up in arms in a revolution against oppression. It's a calm walk in which people are disciplining themselves for a freedom that is both internal as much as external.
Nowadays, we see so much violence, especially vigilante violence. Do you see any scope for Swaraj through non-violence?I feel there is an extreme necessity for it and so a huge scope for it. What you are asking is – is it feasible? Gandhiji made us realise that one can overthrow oppression by non-violent means. People nowadays believe that if you want something, they need to be violent to get it. I do feel that we have to remind ourselves that others are also very passionate about something and therefore I have to discipline myself to get what I want, without violently imposing my will on to others.
This was the important aspect of Gandhiji's vision – the disciplining of oneself, Swaraj from one's own violent passions.We talk of nonviolent protests nowadays when people gather with a candle at Jantar Mantar or India Gate. But there are no sacrifices in such protests. There is no inner transformation here. It is the convenient thing to do. Light a candle, hold a vigil... you do that and then go home and have a drink.
You have spoken in the past about seeking magnanimity within each one of us and that this capability is still alive…
Absolutely. Inner transformation is about becoming still and in that stillness, being able to listen. Or else, one's own turmoil, passion and anger make it difficult to hear the gentle voices on the outside. If you listen to another person, you might start listening to voices within yourself that you weren't otherwise able to. Like a voice telling you that this is not the right time to be angry right now, it's only hurting yourself.
How do you relate your emphasis on the inner journey with the work you have done in the material world? Because there is no possibility of Swaraj without the basic needs being met.
I will give this response at two levels. One, at a personal level. For doing something externally, there must be an internal change for discovering one's purpose. While both the inner and external change must happen together, listening to one's self and understanding the purpose of life must take precedence over what one wants to do outside.
At another level, like if I say I am a leader of a business organisation, I am required to produce wealth for the people who have invested in the organisation. I cannot change the way a business organisation runs unless I help change the whole system. In the first answer, I said that unless you change yourself, you can't change the world around you. But as a business leader, I am going to see the other side – that unless you help the whole system to change, you will not be able to change the way a business runs. This is because the expectations of business, the role that was given to it, is specified by the contract between many institutions.
In your experience with scenario-building exercises in the private sector and your stint as a member of the Planning Commission, did you find that as a society we have a problem of coherence, which is keeping us from realising Swaraj?
Of course, there is. Potential conflicts are everywhere. There needs to be some willingness to acknowledge other people's beliefs. There is a reason, a history behind their belief. And I, because of my history, may have a different belief.
It is not right or wrong. There needs to be a conversation to understand each other as to how we got to where we are. However, we cannot just jump into that conversation because it would be quite artificial. It is important to re-examine the current reality and how we can get out of the past more easily to find a shared aspiration.
What are some of the ways to fulfil the shared aspirations?
I had five wonderful years with the Planning Commission and I got the chance to hear many people representing many causes, many historical injustices, many aspirations. In all that, I could hear strongly one narrative which was the demand for rights – people's rights that they wanted to be converted into a law so if the government is not giving them the right, they can go to the court for action. This rights discourse gets connected fairly easily with handouts and subsidies, which are like compensating people for something which the society could not give them in the past and even now.
Rights-based discourse sounds powerful... it is about justice. But the handouts make people feel demeaned. People are asking for Swaraj, for the freedom to stand-up to be free from all these oppressions and indignities of handouts and subsidies. Within the activist community, this was a very difficult discourse, because if people want real Swaraj then they have to be able to stand on their own feet. While compensation (for unfulfilled rights) is required, it does not help in creating a future that everybody wants.
Has growth of the private sector in the last 25 or so years boosted this process – of people being able to stand on their own feet?
Yes, the evidence over last 25 in India is that there are people setting up small enterprises and some have become big enterprises, more easily. It is giving people the feeling that it can be done – 'I could do it too'. This opening up is happening on the business side a lot as well as the activist side, of people saying we can get together and change the world.  It is an empowerment of people.
But at the same time, we are seeing a pervasive crisis of institutions not living up to even their minimum functions. So, how can these positive energies help solve this problem in a tangible way?
There are business institutions, civil society institutions, government institutions and media and public discourse institutions. These four must work together to change the system. The challenge within civil society institutions is that there are disagreements over what it is that they must fight for.
Business institutions are driven towards creating more wealth for investors. The government is caught between allowing more economic freedom and growth to enterprises while also being responsible for delivering justice. Thus, the role of the media and public deliberation is extremely important and the quality of the public discourse dismays me the most.
The discourse must include people who we see as being in the other camp and see that their views are necessary for building a future. Without collaboration between various camps, we are not going to be able to change the world – and this is not happening and social media is only making it worse.
Are you despondent about the immediate challenges to realise Swaraj?
No, I am not despondent. If one is able to step back and say, 'ah! I can see what has to be done' then I can see a glimmer of hope. One needs the courage to change the things I can, the patience to accept the things that I can't and the wisdom to know the differences – it is important to apply this construct even to the area of public discourse. I cannot change the fact that there is money and media, social media and the internet.
The methods by which people are listening to each other outside the media could be improved through dialogue amongst people. When people gather outside social media in public meetings... let us improve that discourse. And let media pick up the reports and tweets of those discourses between four or five people which is of a different sort – that is, people who we otherwise think would hate each other and yell at each other. When these people are seen as role models and listening to each other... a hope is there that they could take the next steps together.
The behaviour of organisations does not change by altering the law. There are deeply embedded unwritten rules or what you call 'theory in use'. What does this mean and how can the theory-in-use be transformed from within?
So far, I was talking about formal institutions like business or government which have staff and constitutions and laws to comply with. But institutions are more than that – they are the norms, the principles by which we do things. They are also made up of beliefs and deeply embedded unwritten rules which are the spirit of the law. We can only uncover the unwritten rules that are guiding our behaviour through dialogue and listening to each other.
I really believe that we need to create spaces for deeper listening to people who are not like ourselves but who are part of society around us. The Dalai Lama writes that there are three disciplines in Buddhism. One is listening, second is compassion and third is meditation and reflection. But one needs to listen to reach the second and third discipline.
Many people would say they are willing to do this only if there is a semblance of civility on the other side. Are you are saying that no matter how far out of the boundaries of civil behaviour might seem to be, we can still offer the willingness to listen and engage?
When people are very violent and you are not reacting to it, you are understanding their hate, understanding why they do it but they don't know themselves what they are doing. It's a very deep transformation that is required and you can say that it sounds like accepting violence.
What Gandhiji was trying to say is that unless you come to a deeper realisation about the nature of the world, you cannot have any hope of changing the system.There presently are people who are different from us and there is hate.
Swaraj at 70: The concept of aazadi is no longer enough
Part 1: Past 25 years are a matter of pride, but there's a long way to go, says Baijayant 'Jay' Panda
Part 2: Not being able to disagree without causing upheaval is dangerous, says Sushobha Barve
Part 3: Alternative brand of politics has disappeared from India, says Piyush Mishra
Part 4: Youth can play a significant role in solving farm crisis, says Kavitha Kuruganti
Part 6: People's aspirations are no longer limited by age and class, says Ashni Biyani
Part 7: India needs a more inclusive model of development, says Vijay Mahajan
Part 8: Politicising of human rights issues has pushed liberal discourse into corner, says Kalyani Menon-Sen
Part 9: Technology has the potential to redefine social fabric of India, says Siddharth Sthalekar
Part 10: Food sovereignty should be ultimate goal of democracy, says Jean Dreze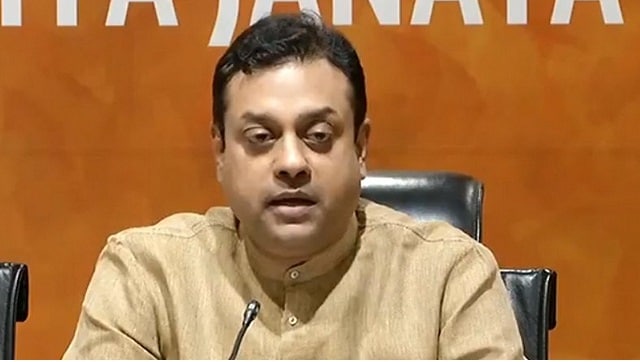 India
The Appointments Committee of the Cabinet also continued the tenure of 1990 batch IAS officer Ganji Kamala V. Rao to the post of MD, ITDC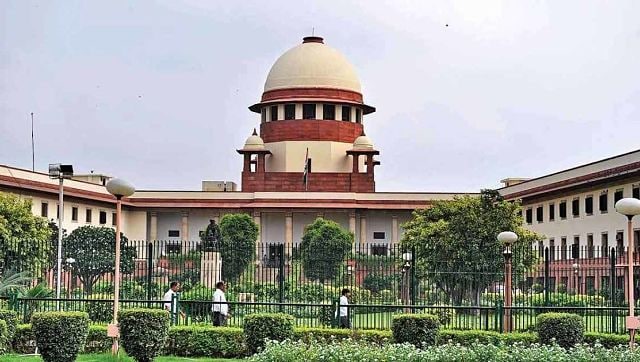 India
The top court has also asked the Centre and Tripura government to make necessary arrangements to ensure the safety of ballots and counting of votes
Politics
The Tripura Police on Sunday arrested actor-turned TMC leader Saayoni Ghosh on charges of attempt to murder after she allegedly disrupted a meeting of state chief minister Biplab Kumar Deb