Swaraj at 70 Part 3: Alternative brand of politics has disappeared from India, says Piyush Mishra
Firstpost spoke to Piyush Mishra about the concerns of the youth in modern-day India, casteism and the meaning of Swaraj in Independent India.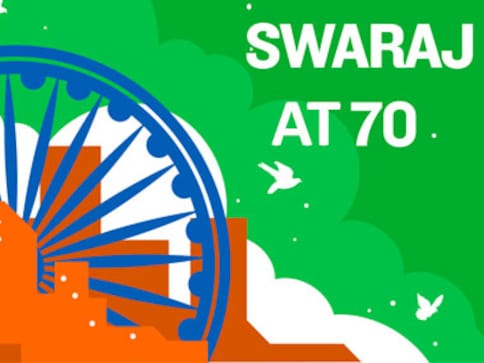 Editor's note: It's ironic that 70 years after India became an Independent country and a democracy, the invocation of aazadi evokes bitter conflicts. Whether it is on university campuses or in the midst of the conflict in the Kashmir Valley – both calling for aazadi and challenging that call as anti-national arouses mighty passions. By comparison, swaraj is hardly ever invoked in the public discourse. It almost seems like a historical artefact, a fragment of fading memories of the Freedom Struggle. This is the third part of a series titled Swaraj at 70 that seeks to take a closer look at this dichotomy.
Piyush Mishra, 54, is known for his poems and songs that reach out and connect to the youth. Laced with a mixture of anger and determination, Mishra's public recitations at colleges evoke an emotive engagement. A graduate of the National School of Drama, Mishra is a polymath of the performing arts – lyricist, music director, singer, actor and screenplay writer.
He is best known for his songs in the movie 'Gulaal' and his work in Gangs of Wasseypur. A Coke studio recording of 'Husna', Mishra's poem on love and longing that defies national borders, has over 3.3 million views.
Firstpost spoke to Mishra about the concerns of the youth in modern-day India, casteism and the meaning of Swaraj in Independent India. Edited excerpts follow:
When we talk of Swaraj today, what feelings does it evoke for you?
You tell me, from where Swaraj will come when one family has ruled over India and they are still promoting the current generation of the Nehru dynasty. How could there ever be Swaraj as long as they rule? As long as the Congress ruled we used to wait to see what corruption scam would next emerge – so how could Swaraj be even visible?
Now, in Narendra Modi's rule over the last three years, he is criticised for staying out of the country for too many days. I don't know how much he stays in the country and how much outside but I know that he is taking care of the nation.
As an artist, you are an observer of the processes unfolding in society. So, where do you see creativity? How do things look if you see society beyond the divisions of various 'isms'?
I'm not responsible for anyone's creativity and I've generally lived for myself. I can only talk about my perspective. After 1990, I came in contact with the Left and there were many changes in me. My reactions got a direction. My poetry and song writing began after that... whatever I wrote before that was just a reaction. I learnt from the Left that one must not just live for oneself but also for others.
So, your understanding about issues of justice in society was shaped by the Left. How then, did you come to be disillusioned by it?
They are nasty (gande log) people... I got tired of them. For instance, they say that it's a sin to earn money. But they were all already wealthy, they had no shortage of money. But now, seven years after starting Vipassana (a form of meditation), I'm very different... I'm detached from politics.
In 2011, when Annasaheb (Hazare) fasted at Jantar Mantar, I went to Delhi because every family should send at least one representative. After a long time, someone gave a call for Swaraj. Now, I feel shocked at what has come of that. We were all inspired by (Arvind) Kejriwal and his comrades. But now, that alternative brand of politics has disappeared.
Now along comes Modi, let's see what comes of it. It's only been three years and many people are saying where are the 'acche din' (good days)? Again, I say, I am not favouring Modi but if you see it rationally then you have to give him some more time.
You keep in close touch with young people. What questions do you often get from them?
Normally, among young people, there is an anti-administration feeling and rebellion against what's wrong in society. But recently, when I went to Delhi University, I saw two clear cut groups – one pro-administration and one anti-administration.
In Jawaharlal Nehru University as well – which has always been anti-administration and Leftist – I saw that two camps have come up. So, the society is divided in half. And whether you consider it right or wrong, that is a fact. But, to me, the pro-administration segment seems stronger.
But apart from this, what do you think are the concerns and anxieties of young people?
Their main concern is, 'what am I going to do after graduation?' Along with a good quality education, they also want a good quality job. When I ask young people about their future, they say that their prospects have opened up. There is more teaching happening now. Teachers are coming on time. They see a path opening up before them. And while it may seem that I'm advocating for the BJP, but I'm not... not at all. Because of Vipassana, I feel no affiliation – neither Hindu nor Muslim nor Buddhist. I'm just stating facts.
Do you find young people engaging with the society around them? Or are they pre-occupied with themselves?
It's the same as before, every generation has the same passion at the age of 22 when they are free... till they get caught up in the race of life. And every generation has the capacity to plunge into some issue in a big way, as it happened in the case of the Nirbhaya tragedy, because there was a feeling that all limits had been crossed.
If the science behind Vipassana was applied to society at large, could it change things?
Anything is possible if that happens, but it's not easy to do. First, you have to believe that it's possible, then you have to practise it. (For instance) Why can't Dalits enter temples? There is just one thing that has destroyed India and that is the caste system. It has crushed us. I feel ashamed to say that I'm a Brahmin.
Do you see no signs of change?
No, no. The problem is that we live in Mumbai or Delhi and believe that things are changing. I was travelling with some friends in Madhya Pradesh and we asked someone for some water to drink. That man said there is water in the pot but added that he can't give it to us. Why? Because he belonged to a lower caste. Even when we said that his caste does not matter to us, he still refused saying that, 'if I give you this water now, then later at night you will drink alcohol and come back here to beat me saying that even if we asked, why did you give us water?'. This is the extent of things, even now. In Delhi and Mumbai, we don't know about this.
What hope do you have for the next 70 years in India?
For now, I don't see any hope on the issue of casteism. All I know is that if you can change yourself, you have changed one more person in society. The fight, the struggle, these are all just ways of keeping yourself fresh and engaged – regardless of whether the cause is won or not. None of the struggles are new... we were picketing and singing (revolutionary songs) in 1990. From then to now, there is no transformation.
But surely there have been struggles that have made a difference. Hasn't BR Ambedkar's call for struggle inspired the Dalits?
Nothing has happened. All it has done is that it has created a new political party that is just as corrupt. When BSP (Bahujan Samaj Party) was formed, that was good. But it has turned out to be just as corrupt when in power.
But Dalit mobilisation, both social and cultural, is not limited to the BSP, it's much wider...
Yes, it is… this much was bound to happen in 70 years but it's not much of an achievement. And those who are now recognised as Dalits are not the real Dalits. To see that you, have to go to villages, to the chamar-tola. I'm from the Chambal area so I've seen it there. There is a small village called Amba, where they celebrated when a child died because he was anyway going to be killed by the Thakurs had he grown up. This is the state of affairs that I have seen. The Dalits are now organised... they have got recognition in society. But those people in the villages can't even say they are Dalits... they are (treated as) nothing.
So, are you saying that they (the organised Dalits) have got Swaraj?
No, who has got Swaraj?
Surely there is a big difference between them (the Dalit villagers) and you?
The only difference is that we are educated, we live in cities – for them, this Swaraj-varaj is meaningless.
In earlier times, culture took shape slowly over many decades. What is the process of culture formation now, how does it gather energy? For example, the film Munnabhai MBBS created a wave of awareness for a few months. But then it vanished.
We have too many expectations from art and culture. Art and culture have never changed things. On the contrary, events shape art. If the Second World War had not happened, we would not have got (Samuel) Beckett. Similarly, a failed education system got us the film 'Three Idiots'.
But what about a phenomenon like Kabir…
…yes, and Nanak and Bhagat Singh.
Right, so they unfurled a cultural energy….
Here you have to choose your words carefully – none of these people built a cultural 'movement'. Whether it is these people or Gandhi – you will inevitably find a spiritual composition. Above all this hurly-burly there is the spiritual. That is why people still remember Vivekananda and Parmahamsa (Ramakrishna). Even Bhagat Singh, though he was an atheist, read the Bhagavad Gita and Vivekanand's lectures in jail.
This energy is always visible and the possibilities are visible. That's why we still talk about Bhagat and make a film on him. Why do we talk about the Bhakti movement or Tulsidas? Consider (Amir) Khusrow-saheb, his songs are still sung and we still remember him... we are still deeply influenced by him.
Is there a meeting ground between this social and cultural energy and power politics? Or are they completely separate dimensions?
There is never a purely spiritual realm, not even in the Ram Rajya – it did have its dhobhi (washerman). This is a perpetual struggle. We are foolish (bevakoof) if we try to take it to any one destination.
So Swaraj is not a destination. Is it a process?
It will have to be a process.
What would enable the process of Swaraj to move forward?
There is only one thing and we all know that – the thing that brought Arvind Kejriwal to power and that is anti-corruption – honesty, honesty, and honesty, nothing else. First of all, we have to ourselves be non-corrupt (imandar) and that is the most difficult thing. If you are able to stay in touch with your own conscience, that settles everything.
Whether others (who are corrupt) are caught or not, have you caught yourself? And no one is watching you. To do the right thing without fear of being caught we have to become Mahatma Gandhi. We have to be that honest and that foolish.
Doesn't everyone have a small part of this quality of Gandhi?
Maybe they do, but it gets buried. Self-interest triumphs, even though you don't know or realise what will benefit you in the long run.
In relation to Swaraj, what are you personally restless about?
I have stopped being restless... I used to be. If Swaraj comes that's fine if not… I've found my Swaraj and it comes from sitting quietly with my eyes closed. Eventually, all of us have to remove our own internal defilements and there are many ways of doing this. Nishkam-karam... you should be proud of your work, not of the result.
Swaraj at 70: The concept of aazadi is no longer enough
Part 1: Past 25 years are a matter of pride, but there's a long way to go, says Baijayant 'Jay' Panda
Part 2: Not being able to disagree without causing upheaval is dangerous, says Sushobha Barve
Part 4: Youth can play a significant role in solving farm crisis, says Kavitha Kuruganti
Part 5: For true freedom, we need to end oppression of handouts and subsidies, says Arun Maira
Part 6: People's aspirations are no longer limited by age and class, says Ashni Biyani
Part 7: India needs a more inclusive model of development, says Vijay Mahajan
Part 8: Politicising of human rights issues has pushed liberal discourse into corner, says Kalyani Menon-Sen
Part 9: Technology has the potential to redefine social fabric of India, says Siddharth Sthalekar
Part 10: Food sovereignty should be ultimate goal of democracy, says Jean Dreze

Politics
With his politics that is decidedly leftist and populist, even if Arvind Kejriwal cannot break into leading the Opposition in 2024, he could be very well positioned by 2029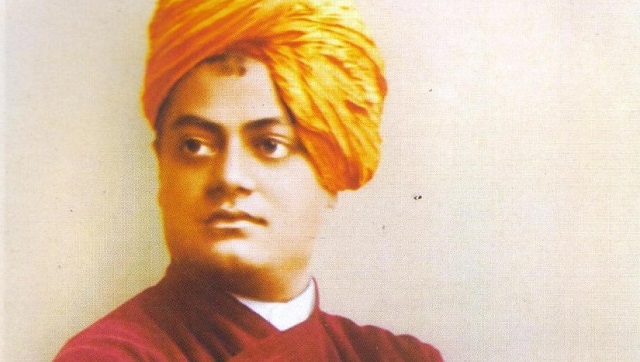 India
According to Swami Vivekananda, 'the Indian nation cannot be killed. Deathless it stands, and it will stand so long as that spirit shall remain as the background, so long as her people do not give up their spirituality'
India
While inaugurating the 25th National Youth Festival, PM added that govt's decision to increase the legal marriage age of women to 21 yrs was for the betterment of 'our daughters'