Swaraj at 70 Part 11: India needs to heed Deen Dayal Upadhyaya's call for decentralised agro-industry, says Mahesh Sharma
Mahesh Sharma talks about the meaning of Swaraj and the need for decentralisation in the agriculture sector and the need for direct democracy.
Editor's note: It's ironic that 70 years after India became an Independent country and a democracy, the invocation of aazadi evokes bitter conflicts. Whether it is on university campuses or in the midst of the conflict in the Kashmir Valley – both calling for aazadi and challenging that call as anti-national arouses mighty passions. By comparison, swaraj is hardly ever invoked in the public discourse. It almost seems like a historical artefact, a fragment of fading memories of the Freedom Struggle. This is the eleventh and the concluding part of a series titled Swaraj at 70 that seeks to take a closer look at this dichotomy.
Mahesh Sharma describes himself as a technologist with a mission for 'gram-udaya' (rural uplift). In keeping with India's syncretic traditions, he simultaneously embraces the legacies of MK Gandhi, Deendayal Upadhyaya and Ram Manohar Lohia.
Associated with the Rashtriya Swayamsevak Sangh (RSS) from his childhood, the 68-year-old has served as general secretary of the Akhil Bharatiya Vidyarthi Parishad(ABVP) and was also a member of the National Committee formed by Jayaprakash Narayan during the students' movement of the mid-1970s. After being jailed during the Emergency, Sharma did a PhD on the technology systems of tribal societies from IIT Delhi.
Firstpost spoke to Sharma, who from 1998 to 2004 (during Atal Bihari Vajpayee's tenure) served as chairman of the Khadi and Village Industries Commission (KVIC). He has also worked as the director general of the Madhya Pradesh Council of Science and Technology.
Edited excerpts follow:
In this day and age, what feelings does Swaraj evoke in you?
My understanding of Swaraj starts with that clarion call given by Lokmanya Tilak, 'Swaraj mera janma sidh adhikar hai (Swaraj is my birth right'. And then it extends to what Mahatma Gandhi taught us regarding Swaraj. To me, the feeling today is that the task of Swaraj is still incomplete and unfinished and we need to go much further.
Can you enumerate in what ways we need to go further?
We started on a wrong footing in the Constitution itself. I remember a story narrated by Jayaprakash Narayan that he told Rajendra Prasad (President of India's Constituent Assembly) that the basic spirit of gram-Swaraj is totally missing from the framework of the Constitution. Basic powers are granted to the bureaucracy but not to the common people or to the gram-sabhas.
We started on a wrong footing and (thus) the present scenario of extreme disparities. How do we explain that one percent of India's people hold 58 percent of its total wealth? This is higher than the global average of what the one percent holds. Fifty-seven billionaires in India have the same wealth as the bottom 70 percent of the nation. Our democratic foundations have suffered very badly.
In this context, could you say something from the perspective of the legacy of Deendayal Upadhyaya?
Deen Dayalji firstly wanted our leadership, our society to come out of the Western pressure – of both the United States and Europe. We in India have a rich legacy and we have to have our own foundations, our own systems. That calls for strong swadeshi and so far as governance system is concerned it calls for a strong vikendrit raj, or decentralised system.
But even Panchayati Raj waited for almost four decades to be formally recognised. The district administration is still being run autocratically and we (the people) are petitioners, beggars. Democracy at the grassroots has suffered. There has to be direct democracy. Of course, the Centre has to be strong. We can seek inspiration from the Chaukhamba Raj concept (four pillar state of village, district, state and centre) of Lohia and Panchvalayee Shashan (in which Central, District and Panchayat are constitutional tiers while State and Blocks levels are administrative tiers) of Deen Dayalji which are very close to each other.
Deen Dayalji said very emphatically that, 'decentralised agro-industry of rural communities is the backbone of India's economy'. So he advocated that employment has to be the first phase of our planning and only employment can ensure basics at the grassroots – not Delhi or state capitals delivering basic things like food and shelter.
Those have to be ensured at the lowest level and ensured through meaningful productive employment for all. There would be a case for large industries but only to the extent required for defence and production of heavy machinery – not for manufacturing of soap in Mumbai or Ahmedabad or Kanpur.
We are talking a lot about our competition with China these days but we simply forget that in the 1950s and 1960s they focused on agriculture, then they focused on town and village enterprises and only then on special economic zones for exports. In India, we have been on a wrong footing since Jawaharlal Nehru's time.
The farmer community has to be strong, agro-based and forestry-based industries have to be strong – and we have the basis for it even though there has been a lot of turmoil. Our artisan community is today not what it used to be 50 years back. It is losing every day in the markets and there is no way (to solve this) except to follow what Deen Dayalji said.
What are some of the creative energies that you see manifesting today? For example, there is the Swadeshi Jagran Manch...
I have my roots in Sarvodaya and Gandhian work and I am a trained RSS worker. What we are doing today is a big experiment in rural culture called Gram Sankul Yojana inspired by our Gandhian roots and by Deen Dayalji. We are working on eight dimensions – from the environment to energy to education, health care and all aspects of the industry.
Our villages were not just agriculture based, along with that we had a strong industrial base. I have worked with tribal communities that do an excellent job of iron smelting and making different kinds of tools. Having been chairman of KVIC, I have seen how strong Khadi was a hundred years back. The great muslin Khadi of Dacca or parts of Andhra was not because of IITs and Tatas. In Gram Sankul Yojana, we are focusing on artisans coming up as the backbone of the economy.
Do you feel that the larger currents that are flowing in the global and national economy will allow these energies to take root and grow?
Europe and America are not learning even from their own experiences. And our leadership across the political spectrum is still following the same route. The Monteks (Singh Ahluwalia) and (Arvind) Panagariyas (former heads of Planning Commission and the Niti Aayog respectively) trained in the United States and Europe are trying to dictate our policies, that is the problem. It (policies) should come from within, from below.
But there is another issue which Dalit groups are raising strongly. That within the Indian agrarian village life, there are traditional inequities and injustices that are persisting and they fear that a revival of traditional industries will also mean a persistence of those injustices.
I share and appreciate this concern but they originate from a wrong understanding of our society. To me, the inequalities and disparities created by the industrial economy are far worse than what we had earlier. In a typical village, the farming community and the artisan class were interdependent.
This socio political, typically Marxist, understanding of our society is not fair to the realities that existed. I know the Ambedkar-Gandhi debate but who can say that the urban divide between south Delhi and east Delhi is any better... not at all. It was much better in our rural country side, where the farmers and others were interdependent.
One counter argument of the advocates of the modern industrial and globalised system is that these give people a greater sense of individual agency and are therefore more conducive to Swaraj...
That is partly correct but what they have to understand simultaneously is that the typical urban industrial economy is so energy intensive and capital intensive that the capital will dominate. Technology does have many options, where we have choices. But what sort of technology we chose depends on the system of society – an enlightened society chooses technology as per its parameters. So, in a typical rural setup, we have choices and can have a good material life there as well.
Where does the question of women empowerment and gender equality fit into this formulation?
It has to be taken into account through further economic facilities.
Is there a tension at the moment between those segments of the RSS that understand Swaraj in this manner and the government in power?
I am not competent to comment because I am not in RSS leadership nor am I in BJP as such. But my understanding is that the ruling elite in Delhi, whether it is this or that party (is the same)…. how else do you explain that both Congress and BJP top leadership are involved so much in the IPL (Indian Premier League)?
India has been a diversely plural society in term of identities. How do you see the prospect for Swaraj at a time when ethnic and religious identities seem to be becoming more and more sharply defined? Rather than the tradition of overlapping identities, there are now boxed-in identities. So, how do you see this process of change and how does it connect with our aspiration for Swaraj?
To me, the problem lies with our compartmental thinking about the society. We need to think of the complete personality of the person or the totality of the society in an integral and balanced way… instead of looking at caste and class, which is the typical Marxist and materialist thinking of the West.
In India, with Gandhi, Upadhyaya and Lohia as our thought leaders, we have a strong foundation from which we can show the world that there is a better, more sociable way.
Even on the question of identity?
When we look at the society and community in an integral and holistic fashion then, instead of highlighting the differences, we need to stress on the common bonds. That is how Gandhi thought when he set up the Harijan Sevak Sangh (and inspired the establishment of ) the Adim Jati Sevak Sangh. Our approach to the problem will be more like how Gandhi thought about it.
How do we contend with the fact that there are groups in societies, globally, which are determined to convince people of a narrower definition of their identity?
There has always been such a section in the society – for centuries and even today. They have to be accommodated and some solution has to be found out. But they cannot dictate to the whole society on the basis of their sectional agenda. They can't go beyond a limit, there are genuine limits to that.
Given the recent cases of mob lynching, are we becoming a more violent society or are we becoming more conscious of violence?
My limited understanding says that this is not specific to India and this is not specific just to our times. This has been so earlier and in other parts of the world as well. Tribals in Africa and Australia were totally eliminated... and look at how the colonies were set up in America.
What hope do you have for building Swaraj with such a sense of agency and self-empowerment that citizens themselves are able to prevent such (violence) from happening?
As we progress over the next few decades, I am hopeful that 2047 will be much better than 2017 and 2022 – that we will learn from our experiences and India will move forward as compared to where we stand today.
Swaraj at 70: The concept of aazadi is no longer enough
Part 1: Past 25 years are a matter of pride, but there's a long way to go, says Baijayant 'Jay' Panda
Part 2: Not being able to disagree without causing upheaval is dangerous, says Sushobha Barve
Part 3: Alternative brand of politics has disappeared from India, says Piyush Mishra
Part 4: Youth can play a significant role in solving farm crisis, says Kavitha Kuruganti
Part 5: For true freedom, we need to end oppression of handouts and subsidies, says Arun Maira
Part 6: People's aspirations are no longer limited by age and class, says Ashni Biyani
Part 7: India needs a more inclusive model of development, says Vijay Mahajan
Part 8: Politicising of human rights issues has pushed liberal discourse into corner, says Kalyani Menon-Sen
Part 9: Technology has the potential to redefine social fabric of India, says Siddharth Sthalekar
Part 10: Food sovereignty should be ultimate goal of democracy, says Jean Dreze
India
Congress MP Ripun Bora claimed that the union minister's birthplace was Harinathpur in Gaibandha district of Bangladesh and he reportedly came to West Bengal for computer studies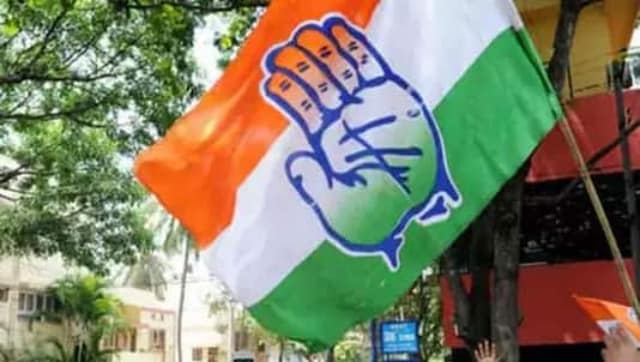 Politics
Demanding a court-monitored inquiry, Congress' Mallikarjun Kharge questioned if governments in Madhya Pradesh, Manipur and Goa were also toppled using the spyware
India
As the Opposition creates ruckus in Parliament, the Centre says the controversy is an attempt to malign Indian democracy and its well-established institutions