Swaminarayan sect priest campaigning for BJP attacked in Gujarat's Junagadh, saffron party blames Congress
A Swaminarayan sect priest campaigning for BJP was attacked in Junagadh district of Gujarat late on Thursday night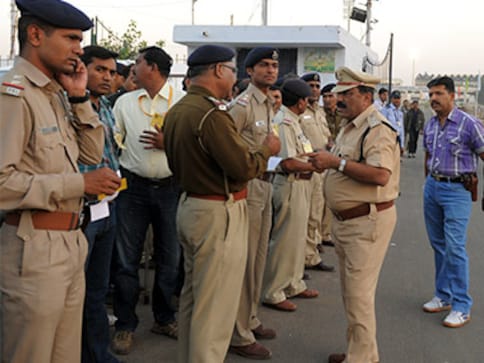 A Swaminarayan sect priest campaigning for BJP was attacked in Junagadh district of Gujarat late on Thursday night, said media reports.
Priest campaigning for BJP attacked in Junagadh. BJP blames Congress for attack.

— IndiaTodayFLASH (@IndiaTodayFLASH) December 8, 2017
The BJP has blamed Congress for the attack on Bhaktiprasad Swami, who has now been admitted to a hospital. The Congress has, however, denied the allegations, calling for investigation into the incident. According to News18, the attack took place near Kotda village in Visavdar Assembly seat.
#BREAKING | Swaminarayan sect priest Bhaktiprasad Swami attacked in Kotda, Gujarat; Congress workers suspected to be behind the incident | @MeghdootS with more details #BattleForGujarat pic.twitter.com/1YCnOdvTlH — News18 (@CNNnews18) December 8, 2017
#WATCH | #BattleForGujarat turns ugly; Swaminarayan sect priest Bhaktiprasad Swami attacked in Kotda, Gujarat; he has been admitted to the hospital pic.twitter.com/4Qm5vmxWN9

— News18 (@CNNnews18) December 8, 2017
The report added that an altercation took place between Bhaktiprasad Swami's followers and Congress workers when the priest was campaigning for BJP. Reacting to the incident, Congress leader Shehzad Poonawalla said the violence was not good political culture. He added that Congress must condemn it if it's workers were actually involved in the attack.
Nobody attacked Archbishop when he sided with some parties!Why must anyone attack Swaminarayan sect priest even if he lends support to some other party?? This violence is not good political culture!Congress must condemn it if it's workers are truly involved! Must clarify ASAP pic.twitter.com/Y25FcW1D4d — Shehzad Jai Hind (@Shehzad_Ind) December 8, 2017
On 5 November, the head priest of the Swaminarayan Temple in Vadtal near Nadiad in Kheda district had hailed the BJP-led state government and appealed the devotees to vote for the BJP in the upcoming Assembly election, The Indian Express had reported.
Later, the report added, the BJP stated that the priests of the eight Hindu holy pilgrimage places of Gujarat had backed the party for the upcoming polls due to its "development works".
The Election Commission (EC), on 30 November, had said that it would look into remarks by the Vadtal Swaminarayan Temple priest.
Asked if the remarks of the Vadtal Swaminarayan Temple priest during Prime Minister Narendra Modi's visit to the temple were not a violation of the model code of conduct, Chief Electoral Officer (CEO), Gujarat, BB Swain had said, "We have had the district electoral officer look into that matter and it has been videographed too. We shall be looking into that, as well as the matter with the Gandhinagar Archbishop's letter."
The EC had also sent notice to Gandhinagar Archbishop Thomas Macwan for writing a letter to Bishops of the country to "pray for such people to be elected in Gujarat who would remain faithful to the Constitution."
With inputs from IANS
India
Prime Minister Narendra Modi on Sunday urged people to nominate their choice of persons, who are doing exceptional work at the grassroots, for Padma awards.
Politics
Modi said the government is fully prepared to give the answers that the people of the country want and that he hoped that the Monsoon Session is productive and dedicated to meaningful discussion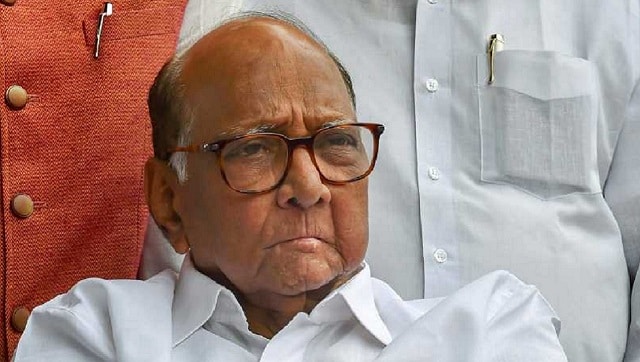 India
A veteran leader widely recognised for his political acumen, Pawar is the main architect of the Maha Vikas Aghadi government in Maharashtra and is seen as a lynchpin for any future opposition alliance against the BJP