Swachh Bharat: You can now Google your 'Swachh' toilet in 104 Indian cities
India's Ministry of Housing and Urban Affairs has partnered with the Google Maps to deliver a toilet locator on your smartphone/ desktop or any internet enabled map app that covers more than 20,000 public toilets across India's top cities by population in Phase 1 of a pan-India project.
What's more crucial - the existence of a public loo or knowing where exactly it's located when you need to go?
Both. And, more of both.
For at least 104 Indian cities, that familiar apprehension of not knowing where the john might be is now history - they all have restrooms within reach of your fingertips.
Happily enough, clean too, like the one this lady walked into in the heart of New Delhi. This public toilet on Man Singh Road is one of nearly 4,600 already geotagged in Delhi alone.
This has to be the cleanest public convenience toilet in Delhi! Bang opposite Taj on Man Singh road. All it takes is one person wiling to do his job meticulously... as shown by Dayal Kumar Das ji, he greets you with a good day aswell. #SwachhBharat #ReporterAlert pic.twitter.com/UiIVEqc3bG

— Sonal MehrotraKapoor (@Sonal_MK) January 13, 2018
This Swachh Bharat Urban effort has some near term targets pencilled in: By January end, information on geotagged toilets in 106 cities with a 5 lakh plus population should be live on on Google maps and by March 31, 2018, the remaining top 500 cities will likely be checked off the longlist. Taken together, these cities account for ~80% of India's urban population.
Prime Minister Narendra Modi launched the Swachh Bharat (Clean India) Mission in October 2014 as the starting block of an ambitious plan to end open defecation - one of India's most urgent public health worries, and put a shine on India's public spaces over a five-year period. Construction of toilets with water connections and supply is the bigger piece which will ensure better sanitation and hygiene but equally, usage is critical to getting a move on.
On balance, women are far more vulnerable in the absence of public loos or not knowing soon enough - one of the main drivers behind the Google toilet locator effort.
For all the pieces to come together, geotagging available infrastructure allows for better usage and then, better feedback loops - essential scaffolding for apps to deliver better results as more users get on the same platform.
It's the way the world's most powerful databases are moving and so it is for Swachh Bharat's toilet locator functionality on the mighty search engine Google.
India's Ministry of Housing and Urban Affairs has partnered with the Google Maps to deliver a toilet locator on your smartphone/ desktop or any internet enabled map app that covers more than 20,000 public toilets across India's top cities by population in Phase 1 of a pan-India project.
The backend, fairly similar to the Aadhaar biometric scheme, has every public toilet in these cities mapped to a unique identification number that includes the name of the urban local body, ward number, type of toilet, toilet number, facilities available, timings, fee structure, rating and photos.
Link: Swachh, a people's movement
The toilets that figure on the final longlist overlap with high frequency locations including malls, hospitals, bus and railway stations, fuel stations, metro stations and community toilet facilities. QCI, a national accreditation body involved in most of the vital Swachh Bharat schemes gets its people to train municipality staffers who collate and provide geo-tagged, time-stamped photos and data back to QCI via a customised mobile application. In the final bend, Google runs its own evaluation to guarantee data integrity before the content goes live in a 45 day span. QCI's work will cover India's cities (4,041 in all) on a first-come-first-serve basis.
Overall, technology has drastically cut time to market for a process that would have taken at least a few months to complete in an analog avatar.
That's the supply side of it. Once the data is live, users just need to type in "Swachh Public Toilet" on Google Maps to locate the nearest public toilet just the same way you would search for a restaurant or ATM.
To ensure that this service remains a genuine two way street, user responses are being hard coded into the app - the "Online Toilet Feedback System". A work in progress, the functionality hopes to work like this: Visitors rate their experience and submit a service request for badly maintained facilities. Once this is in, the feedback determines the star rating for that particular toilet which in turn pings a notice to the relevant maintenance authorities. Once a cleaner tidies up the toilet, he can submit a checklist to sort out the earlier report and all this happens within the realm of the same technology that users first access to find a washroom.
Taken together, this elaborate interlinked exercise towards better social hygiene is pinned on immersive tech usage from start to finish. This helps ensure continuous monitoring, evaluation and feedback without the time-cost challenges that come with traditional methods from an analog era.
The Google Maps toilet locator embraces two key deliverables of the Swachh Bharat Mission – driving behaviour change and upkeep of public toilets. Social activists are lauding the move and China is embarking on similar mapping initiatives. Over time, we hope this will trigger the the construction of more toilets with the essential cross linkages of water supply, inspire local bodies to higher cleanliness standards and help in making India Open Defecation Free by October 2019.
If we stay on course, we will be leveraging the most easily accessible piece of open source technology to locate toilets in cities comprising 80% of India's urban population.
Next time you're out in the city and need to go, try the Google toilet locator and let us know how it works. We are @QualityCouncil on Twitter.
Disclaimer: The writer is chairman, Quality Council of India and Network 18. He is also on the boards of RIL, Cipla and L&T.
Politics
In the recently-held West Bengal assembly polls, Byapari's remarkable story took another twist.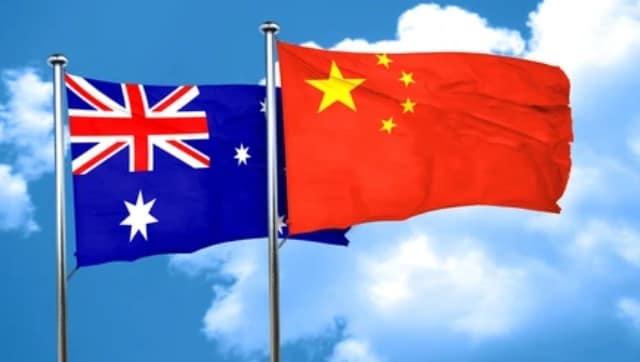 World
The document quoted by the media report shows Chinese officials describing SARS coronaviruses as heralding a 'new era of genetic weapons'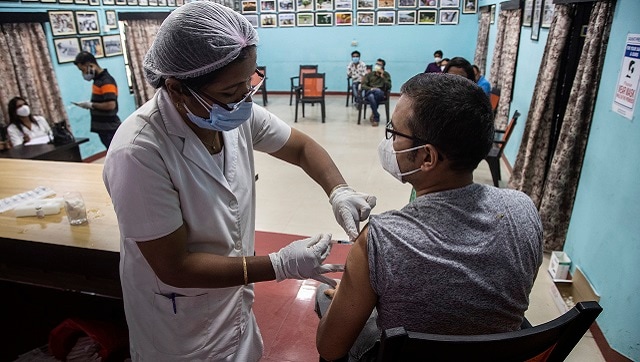 India
International media outlets are questioning why the Indian government did not do enough to secure COVID-19 vaccines for its citizens