Swachh Bharat rankings: Narendra Modi hands over award for cleanest city to Indore, says it inspires rest of India
Handing over the awards for the cleanest city in India as per the recently released Swachh Sarvekshan 2018 report, the prime minister also lauded Bhopal for securing the second place.
On Saturday, Prime Minister Narendra Modi handed over to Indore authorities the award for India's cleanest city and said it was an inspiration for the rest of the country. Indore emerged as India's cleanest city as per the recently released Swachh Sarvekshan 2018 report, followed by Bhopal, which was also lauded by the prime minister.
This was the second time that Indore, the commercial hub of Madhya Pradesh, was adjudged the cleanest city in the survey. "Indore is inspiring others cities of the country on cleanliness," Modi said. The city's culture of public cooperation in maintaining cleanliness was unique in nature and a source of inspiration for other cities and towns, he added.
Modi also added that the Swachh Bharat Abhiyan has brought every Indian together. "It has become a people's movement and there has been remarkable progress across all states, including in toilet construction and becoming ODF (open-defecation free)," he said.
On 16 May, the Ministry of Housing and Urban Affairs announced the results of the survey undertaken between 4 January and 10 March.
"The Swachh Sarvekshan 2018 assessed 4,203 urban local bodies, impacting around 40 crore citizens across the length and breadth of the country, through 2,700 assessors. The survey was organised by the Ministry of Housing and Urban Affairs, under the aegis of the Swachh Bharat Mission (Urban)," Union minister Puri said.
Based on the survey, awards were conferred on 29 cities and cantonment boards at the national level, 20 cities at the zonal level and three states for best performance in urban areas.
Andhra Pradesh's Vijayawada was India's cleanest big city while the fastest mover big city tag was given to Uttar Pradesh's Ghaziabad, which has come up to rank 32 from 356.
The tag of India's best city in citizens' feedback was given to Kota in Rajasthan, best city in innovation and best practices to Nagpur in Maharashtra, best city in solid waste management to Navi Mumbai in Maharashtra, cleanest medium city to Mysuru in Karnataka and cleanest small city to the New Delhi Municipal Council area.
Delhi got India's cleanest cantonment tag, followed by Almora, Ranikhet and Nainital in Uttarakhand, St Thomas Mount Cantt in Chennai (Tamil Nadu) and Jutogh Cantt, Shimla (Himachal Pradesh).
19 of India's dirtiest cities in West Bengal 
Nineteen of the 25 dirtiest cities in the country were found to be in West Bengal, as per the survey.
The survey found that Darjeeling, Siliguri, Serampore, Madhyamgram, North Barrackpore, and Bankura fared poorly on numerous sanitation indicators such as waste collection, open defecation, waste processing and disposal.
Navi Mumbai in top 10 cleanest cities
Though Navi Mumbai slipped by one rank, it managed to stay in the top 10 cleanest cities in India at number 9, with Pune emerging as number 10. According to The Times of India, Greater Mumbai improved its ranking from number 29 to number 18. Thane too made a huge leap from number 116 in 2017 to number 40.
With inputs from agencies
World
The World Economic Forum shares a 38-year history with India and looks forward to continued partnership with the country during its G20 presidency under the leadership of Prime Minister Narendra Modi.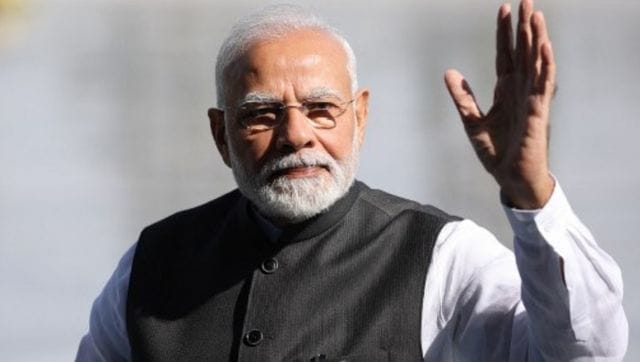 World
Ministry of External Affairs spokesperson Arindam Bagchi said the BBC documentary on Indian Prime Minister Narendra Modi will not be screened in India
Explainers
'India: The Modi Question', the controversial documentary on the 2002 Gujarat riots, is not the first time the BBC has triggered an outrage in the country. Earlier, 'India's Daughter', a film on the 2012 Delhi gang rape and murder was banned. During the Emergency too, BBC broadcast was restricted