Swachh Bharat Campaign: Why Modi's pet project must be more than a media event
Was Narendra Modi's Swachh Bharat campaign just a lip-service? A week after it was launched Firstpost gives you picture of the ground reality.
Impressive slogans, heart-warming television footage of netas and babus wielding the broom and celebrity endorsement – is Swachch Bharat Abhiyan only about this? A week after Prime Minister Narendra Modi launched the campaign with a bang to make India squeaky clean by 2019 and decided to set an example by picking up the broom himself, nothing seems to have changed dramatically on the ground. In fact, things remain pretty much the same.
Firstpost visited Central Delhi's Valmiki Sadan and BR Camp localities where Modi and Aam Aadmi Party chief, Arvind Kejriwal, kick-started their respective clean-up campaigns, and the experience was disappointing. A heap of garbage, litter on the road, a garbage bin not cleaned up for days, polythene bags with domestic waste thrown at the street corners and general dirtiness all around – that was the scene at Valmiki  Sadan, a colony of New Delhi Municipal Corporation (NDMC) employees.
"The neighbourhood was cleaned up on a war footing a week before the launch of Clean India campaign by Modi. Hundreds of NDMC employees were pressed into service. Grass grew in the nearby park overnight. As the function concluded and the prime minister left the area, all neatly arranged flower pots in the park were removed. After October, the civic body also stopped regularly lifting garbage from and around bins," complained said Kishanpal Cheena Maharaj, a resident of Valmiki Sadan.
Pointing towards a huge heap of garbage in the area, another resident of the colony, Ramesh Kumar Lahori said, "NDMC officials send trucks once in a day to lift the garbage and make the only bin in the area empty. More garbage bins are required in the area and we have brought this several times in the notice of NDMC, but nobody bothers."
For Rahul Jayde, it was an occasion to grab media attention. "Modi and his netas came here and posed with brooms. If a drain gets chocked, we will be the ones who will physically clean up the mess, they won't," he said.
The condition of BR camp, a slum cluster in the vicinity of 7 Race Course Road, official residence of Prime Minister Modi, was even worse. Because of clogged drains, water was on flowing on narrow roads. Rotten garbage made breathing difficult. Children were defecating in the open.
Although 29-year-old Bittu, who has been living in the area for the past 10 years, praised Kejriwal and his team for their cleanliness drive on 2 October, he believes one-day effort cannot change the whole picture.
"The NDMC truck comes here to remove the garbage dumps once in a blue moon. The whole area, which houses thousands of huts, suffers severe sanitation problem. Neither the civic authorities nor our elected representatives bear the pain to visit this area," he said. Asked whether he thinks that Kejriwal's selection of the area is also a symbolic gesture as slum clusters are considered to be his vote bank, a daily wage labourer Amrinder Kumar replied he does not think so because the AAP chief and his volunteers did not sweep some leaves lying on the road. "They cleaned a chocked drain themselves and assured us to take the campaign a long way," he said.
Mansi Sharma, a resident of Paharganj, considers the Clean India campaign "another media event of Prime Minister Modi who enjoys these gimmicks". "Taking up a broom for one day and flashing it before camera would not solve the problem. Have proper structures in place, hire more staff, provide best facilities to them and most importantly, be empathetic to them," she says.
"Come up with a long-term policy and implement it with good mechanisms in place. The UPA had also similar policy – Nirmal Bharat – but it failed to make any impact because of lack of implementation and monitoring mechanisms. If the 'Swacch Bharat Abhiyan' becomes a one-day event, it will also meet the same fate," she argues.
Dev, who lives in Motia Khan – a Central Delhi locality near Sadar Bazaar in Paharganj, said, "I have seen several such campaigns being launched over the years and die their natural death without making any impact. Why Modiji and other celebrities chose already cleaned areas. If you have to sensitise people, then visit small residential colonies and crowded places where people themselves dump garbage bags outside their homes. 'Swacch Bharat Abhiyan' will be successful only if you will reach out to every single person and not only Ambanis and Tendulkars."
Welcoming the prime minister's move to take up brooms to launch the cleanliness drive, Robinder Sachdev, president of Imagine India which runs 'Come, Clean India' campaign, said, "The abhiyan launched by the prime minister, with the goal to achieve a clean India by 2019, is a noble ideal that will gift better health, hygiene and quality of life to us and our future generations.
"But its success depends on national will and the campaign should not lose its sprit. It is a doable project. We only need is to bring a change in our civic attitude. In 1950s, the United States was suffering from a severe sanitation problem, but it took only 10 years to clean the whole country. Likewise, Italy was dirtier than India in early 1990s, but it was cleaned in just seven years."
Accepting that the situation in India is different from the United States and Italy and the cleanliness drive here has many bigger challenges ahead as "we don't have proper waste management and sewage systems in place", he said the civic bodies in this country play the game of "musical chair".
"It lifts garbage and litter from one place and dump it at other place. Lifting waste material from a place and dumping in landfills or any place outside the main habitation is not solution of the problem. We need a proper waste management system so that recycling of waste materials can be done," he said.
According to a study conducted by the Central Pollution Control Board (CPCB), around 1.3 lakh tonnes of garbage are produced every day. But about one third of the garbage is either not collected at all or is left to rot in streets and alleys. It means, at least 14 million tons of solid waste materials are left to rot in the street of cities and towns of the country. This statistics is based on the data collected from the cities and towns that have a civic body. If the garbage produced by rural India, which does not have a civic body, is to the waste materials collected from urban India, the total would rise around 68 million tonnes.
As per TERI (The Energy and Resource Institute), a policy research organization working in the fields of energy, environment and sustainable future, around 70% garbage collected from cities and towns across the country is dumped either in landfills or at a place outside rural population. Shockingly, around 18% of the total collected solid waste materials are recycled. In other words, about 27 million tons of garbage is collected and dumped out of the city.
Waste water management or sewage is also a matter of serious concern. The CPCB says in 2009, around 16 billion litres of waste water was released every day from four metro cities – Delhi, Mumbai, Kolkata and Chennai. Around 38 billion litres of sewage was produced from 498 tier-I cities and 3 billion from 410 tier-II cities. According to its figures, 26 billion of waste water was dumped everyday into rivers everyday in 2009.
If the Modi government is really keen on giving Mahatma Gandhi a clean India on his 150th birth anniversary in 2019, it will have to come up with a long-term policy and clear vision to solve the problem of sewage and promote sanitation and hygienic living conditions. This is serious work. Only slogans and media applause won't take it far.
Find latest and upcoming tech gadgets online on Tech2 Gadgets. Get technology news, gadgets reviews & ratings. Popular gadgets including laptop, tablet and mobile specifications, features, prices, comparison.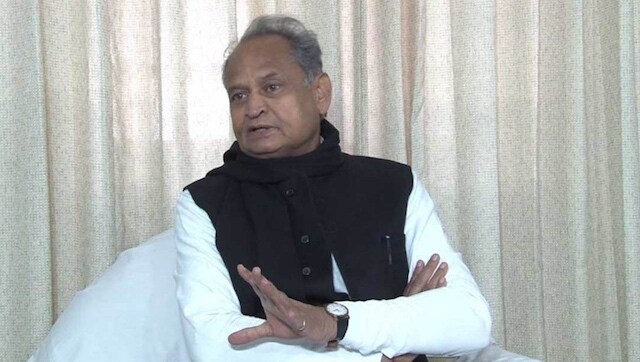 Politics
In the letter written on Sunday, the chief minister accused Shekhawat and other BJP leaders of being involved in a "conspiracy" to bring down the Congress-led govt in the state
Politics
Madhya Pradesh governor and BJP veteran Lalji Tandon passed away at a Lucknow hospital on Tuesday morning, where he was admitted last month
India
On Sunday, Prime Minister Narendra Modi, in his 67th Mann Ki Baat address, touched upon a wide variety of subjects ranging from Kargil Vijay Divas and COVID-19 to promoting the vocal for local initiative and offering commiserations and support to the flood victims in Assam and Bihar.