Swachh Bharat Abhiyan ground realities expose poor sanitation coverage, hyped 'open-defecation free' claims by districts
Four years into Swachh Bharat, districts have been vying to declare themselves open-defecation free, but only on basis of number of toilets built, not usage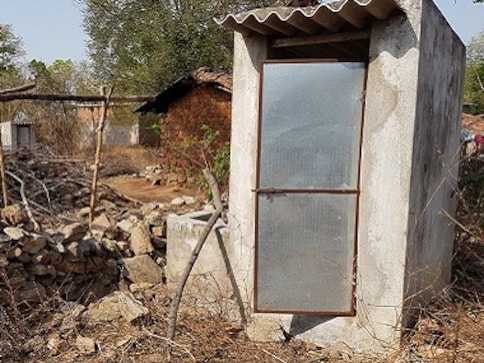 Bhubaneswar, Odisha: The rampart of the Red Fort was an unusual platform to announce the Swachh Bharat scheme, a flagship program particularly close to Prime Minister Narendra Modi. But four years into the implementation of the scheme and raising money for it through a Swachh Bharat cess, districts have been vying with each other to declare themselves open defecation free (ODF), purely on the basis of the number of toilets built, rather than on the basis of whether people are actually using those toilets.
Odisha is one example of this. In Jampada village of Jharsuguda, a declared 100 percent ODF district, there are 40 households and all of them do have a toilet. But they are not used as the village does not have a water supply. All that it has is a single handpump outside the village. Some other villages in Jharsuguda and Deogarh in Odisha, both ODF districts, tell a similar story.
As per statistics on Swachh Bharat Mission (Rural) as on 15 May, 17 states, 385 districts and 3,61,007 villages in India have been declared Open Defecation Free where toilets have been built for all individual households, though the statistics do not say how many of these villages and toilets have dependable and adequate water supply.
Worst sanitation coverage in Odisha
Odisha, as per records, is now the worst performing state with just 54.48 percent sanitation coverage. But a visit to two districts, Deogarh and Jharsuguda, which are declared ODF, throw up some interesting facts and details. Especially on why not a single person uses the toilets built for every household.
Said Sunil Hadia, a young resident of Jampada village, using the toilets is a "luxury for us. There is no source of water supply anywhere in the village. And during summer days, even the single handpump outside the village runs dry." And the water is more needed for drinking and cooking.
So, nearby ponds are the only option for defecation, with the unused toilets overrun with bushes. Adding to villagers' woes is lack of electricity.  Villagers in Deogarh district too face the same problem with their toilets, which not only do not have water but are also poorly constructed, they said.
Declared ODF without verification
Lack of water apart, other guidelines mandated under the Swachh Bharat mission are also not followed in many of the so-called ODF districts. NGOs and others involved in the project said that district officials entrusted with the task are more concerned in showing the number of toilets constructed and do not focus on training and behavioural change activities as they do not have the expertise in social engineering, which makes the whole exercise futile at the ground level.
SBM norms, for instance, call for 'Nigrani (oversight) Committees' to monitor usage of toilets by the villagers, Swachhagrahis to encourage and incentivise people to use the toilets and make them aware of other activities under the extension services. However, in many villages in the two ODF districts, such bodies do not exist or exist only on paper due to manpower shortage.
There are also around 3,000 households not included in the list prepared in 2014 after a household survey, according to a consultant to SBM in Deogarh district. Chingulijharan in Deogarh is one such village, which got no assistance under Swachh Bharat. "Some of us constructed toilets," said Pradeep Majhi, a villager, "but we are still waiting for the assistance."
As per the SBM (Rural) guidelines issued by the Ministry of Drinking Water and Sanitation, ODF declaration starts from the village level where the Gram Sabha through a resolution can declare the village ODF, which should be verified in two-phases independently. The onus for such verification is with the state governments.
Also, in these two districts, activities specified under SBM norms after ODF-free declaration have not happened. The norms include a decentralised solid and waste management plan and recycling of waste. With no ODF Plus activities, villagers still burn their garbage as there is no facility to collect or treat garbage at the village level.
But there are a few success stories as well with villages where toilets are indeed being used when their construction is being complemented by awareness drive and other motivational measures. In about 200 villages, toilets' outer walls have been painted with beautiful designs. Villages say a simple step such as this has boosted toilets' usage, especially by children, and improved their ownership pattern.
The author is a Bhubaneswar-based freelance writer and a member of 101Reporters.com, a pan-India network of grassroots reporters.
This is first of a two-part series on the ground realities of the Swachh Bharat Scheme in Odisha. Read the second part.
World
Prime Minister Narendra Modi today said that the Australian PM has assured of Indian community's safety after incidents of vandalism of temples
World
Fumio Kishida will hold talks with Prime Minister Narendra Modi. Both sides will discuss bilateral and regional issues of mutual interest. They will also discuss their priorities for their respective Presidencies of the G7 and G20
First Cricket News
PM Narendra Modi and Australian PM Anthony Albanese were in attendance at the start of fourth India vs Australia Test in Ahmedabad.