Sushma Swaraj's striking UN speech drove a rapier through Pakistan
External Affairs Minister Sushma Swaraj made two important interventions in her UN speech. She categorically reiterated India's position on Kashmir and for the first time, raised Balochistan on UN platform, inspiring delighted responses from fighters at the forefront of Baloch freedom movement.
Terrorism remains a global scourge despite effecting sweeping change in mindsets and causing a massive drain on human capital and finances because it successfully inhabits the gap in strategic interests of countries. And because most democracies — not the so-called ones like Pakistan — work within a domestic or international legal framework, they cannot tackle the hydra-headed monster on their own without a convergence of mutual interests.
It is this point that External Affairs Minister Sushma Swaraj labored upon the most while delivering her address at the United Nations General Assembly.
"We will not be able to win against terrorism by making specious distinctions between your problems and mine, between terrorists who attack you and those who attack me. For we do not know who this Frankenstein's monster will devour next", she said on Monday. 
What has been particularly frustrating for India in its fight against Pakistan is that it is an unequal battle. In absence of a credible deterrent, New Delhi can do precious little except hemorrhaging over its gashes and intermittently calling the talks on or off – a situation the rogue nation is extremely comfortable with. Therefore, for the global community to take tangible steps against Pakistan, the terrorism that it sponsors must be placed in the larger context of the global scourge, not the cubbyhole of an India-Pakistan binary where it has been traditionally boxed.
Any attack in Brussels, New York, Nice or Paris immediately makes huge headlines in India but the same cannot be said of the terrorist assaults that India regularly faces from Pakistan-backed operatives. No matter how much we outrage over our dead soldiers, it hardly creates a ripple in the global consciousness.
Sushma Swaraj's speech at the UNGA reflected an understanding of this reality which we have often missed in the past while railing against Pakistan on global forums. She linked Uri and Pathankot to attacks in "New York, Kabul, Dhaka, Istanbul, Mogadishu, Brussels and Bangkok" and immediately set the tone, ensuring that the blood of our slain soldiers mingles with that of the victims of terrorism in different parts of the world. In so doing, she subtly placed India's battle within the larger ambit of a global fight against extremism.
There can be no illusions about the difficulty of her task. However, for India's initiative to bear fruit, a common ground between world powers on terrorism is imperative.
The minister stressed on the need for this unified global platform towards the end of her speech, urging the UN to pass the Comprehensive Convention on International Terrorism (CCIT) which India had proposed back in 1996. As a report in Livemint explains, "(CCIT) provides a legal framework, making it imperative for all signatories to deny funds and safe havens to terrorist groups." 
That CCIT remains the cornerstone of India's aggressive diplomatic offensive to isolate Pakistan became clear when she said: "In 2016, despite the passage of two decades, we are yet to come to a conclusion (on CCIT). As a result, we are unable to develop a norm under which terrorists shall be prosecuted or extradited. Therefore it is my appeal that this General Assembly acts with fresh resolve and urgency to adopt this critical Convention."
Problem is, there still remains irreconcilable differences between global powers. The distinction between "good and bad terrorism" continues.
At the time when 71st UNGA was under way, a 31-truck UN humanitarian aid convoy in war-torn Syria was ripped to shreds, killing all workers and placing in jeopardy the agreement between US and Russia. The global powers have since blamed each other for the terrible fiasco. 
Similarly, it is a source of deep anguish in India that Pakistan continues to exploit its geopolitical advantage into ensuring a steady stream of funding from the US which it then channelizes into sponsoring terror networks against its neighbours, most notably India.
Strategic experts like Professor C Christine Fair of Georgetown University's Security Studies Program in the Edmund A. Walsh School of Foreign Service has written many articles on the futility of America's Pakistan policy. While US recognizes India's predicament, at the same time it has, since 9/11, "lavished Pakistan with nearly $8 billion in security assistance, $11 billion in economic assistance, and $13 billion in the lucrative program known as Coalition Support Funds (CSF)," writes Professor Fair. 
She also details the weaponry that Pakistan has received from the US, a stockpile that is almost exclusively built keeping India in mind.
"Pakistan has availed of significant US weapons systems and armaments, including: a used Perry-class missile frigate; 18 new and 14 used nuclear-capable F-16s; an array of munitions (i.e. 500 air-to-air missiles, 1,450 2,000-pound bombs);  1,600 kits that allow Pakistan to convert gravity bombs into laser-guided smarter bombs, 2,007 anti-armor missiles, 100 Harpoon anti-ship missiles, 500 Sidewinder air-to-air missiles, seven naval guns, 374 armored personnel carriers, and much more... This list suggests that Pakistan's insurgents have developed air, naval and ground-force capabilities," writes Professor Fair in National Interest.
In Swaraj's words, "If we want to defeat terrorism, there is only one way – that we unite across our differences, add steel to our resolve and inject urgency in our response. We need to forget our prejudices and join hands together to script an effective strategy against terror", the aim to close this trust deficit between global powers is clear. It will be foolish to expect an instantaneous result but the initiative marks a new maturity in India's foreign policy.
On Pakistan, the EAM eschewed rhetoric and yet managed to squeeze in short, sharp jabs that triggered howls of protest from the neighbouring nation. She didn't go beyond what we haven't heard already but the force of her address and the conviction in her body language was a far cry from the apologetic mumbling from Nawaz Sharif who carried the impression of parroting out a text under the shadow of Rawalpindi guns.
Swaraj made two important interventions. She categorically reiterated India's position on Kashmir and for the first time, raised Balochistan on UN platform, inspiring delighted responses from fighters at the forefront of Baloch freedom movement.
Indian Express carried a reaction from Baloch Republican Party (BRP) founder Brahumdagh Bugti on Swaraj's UN address. "This is a very good move and we expect that India will keep raising this issue, because India is that democratic country and responsible country, which undertakes its responsibility with sincerity," he said.
It has been alleged that Kashmir significantly robs India of the moral high ground from where it usually engages with Pakistan. Overturning this narrative was Swaraj's biggest achievement. By pointing out that those who sponsor terror — the worst form of human rights abuse because it takes away the right to life, the most fundamental right of all — she proceeded to demolish Pakistan's argument and expose it as the singular source of migraine for Asia and the entire world.
"We must acknowledge that terrorism is undoubtedly the biggest violation of human rights. It targets the innocent and kills indiscriminately. Terrorism has gone way beyond affecting individuals or nations – it is a crime against humanity itself. But it is important to ask - who is behind this and who benefits from it? Terrorists do not own banks or weapons factories, so let us ask the real question: who finances these terrorists, who arms them and provides sanctuaries? We heard similar questions being asked by Afghanistan from this podium," Swaraj said.
Inherent in her argument was a new axis of cooperation between India and Afghanistan, a point she knows the US understands too well.
But unlike Pakistan Prime Minister Nawaz Sharif, whose entire UN address was a bitter rant against India, Swaraj chose to address a range of issues including India's commitment to climate change pact and Sustainable Development Goals (SDGs) because "1/6th of humanity lives in India."
This sought to drive the message home that unlike our rogue neighbours, we are a responsible, growing power and have more to offer than just bile.
By talking about "domestic effort to transform our energy mix to achieve 40 percent energy from non-fossil fuel sources by 2030" and submitting "Instrument of Ratification of the Paris Agreement on 2 October, the birth anniversary of Mahatma Gandhi," Swaraj gave the US and the UN what they wanted to hear. In the quid pro quo world of strategic affairs, this carries the promise that India will have greater legroom in dealing with its peeves.
Consider the immediate reaction from UN chief Ban Ki-moon who lauded India for its "swift action" over the decision to ratify the Paris pact on climate change, saying he is looking forward to receiving New Delhi's instrument of accession.
We have come a long way since SM Krishna read out Portugal foreign minister's speech at the UN.
India
To make the movement of visitors easy, the three existing platforms have been connected to subways. The platforms will have a seating facility that can accommodate at least 480 people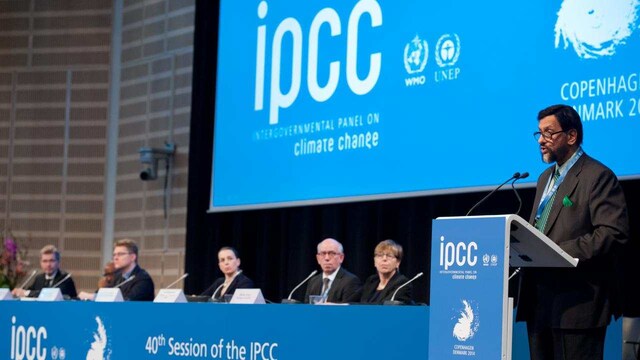 World
The body meets next week to vet and validate a summary of part one of its first major assessment in seven years.
World
The organisation said overall 3.4 million new COVID-19 cases were reported in the week to 18 July, which is a 12 percent increase from the week before