Sushma Swaraj vacates official residence; Twitterati hails former external affairs minister for 'setting example'
Earlier on 10 June, Sushma Swaraj had denied reports suggesting that she was appointed as the Governor of Andhra Pradesh after Union Minister Harsh Vardhan tweeted congratulating her for it.
Swaraj took to Twitter to make the announcement and said that she would no longer be available on earlier addresses or phone numbers

She was appointed the External Affairs Minister in the first term of Modi government in 2014

Twitterati responded to Swaraj's vacating her official residence by thanking the veteran BJP politician for her role as a foreign minister
Former external affairs minister Sushma Swaraj's announcement Saturday that she would be moving out of her official residence in Delhi, a move she made within a month of the swearing-in of the new NDA government, earned her praise on social media.
Swaraj made the announcement on Twitter:
I have moved out of my official residence 8, Safdarjung Lane, New Delhi. Please note that I am not contactable on the earlier address and phone numbers.

— Sushma Swaraj (@SushmaSwaraj) June 29, 2019
During her tenure as external affairs minister, the BJP leader was extremely active and popular on Twitter for reaching out to Indian diaspora in distress. She was also hailed by users for her witty and humorous replies.
Twitterati responded to Swaraj by thanking the veteran BJP politician for her role as foreign minister. They lauded her for setting an example for other politicians "who have to be driven out of their allotted bungalows."
This is the beauty of working sincerely. When others hold on to their allotted bungalows even after not being in office, Here is a Minister who did Her job superbly well. Will miss you Ma'am.

— Pankaj (@RjPankaj983) June 29, 2019
Another follower said Swaraj will be missed as the "most dynamic woman politician of the country."
We will miss your charismatic presence in the Government. Best of health and luck to the most dynamic woman politician of the country.

— Arvind Mahajan (@mahajanarvind17) June 29, 2019
Actor Anupam Kher also tweeted, saying, "You are one of the most graceful & dignified leaders of modern India. A persona like you, may move out of the official residence but you will continue to reside in our hearts for years. World of politics is a better place because of leaders like you."
Swaraj opted out of the Lok Sabha elections citing her health. She was appointed external affairs minister in the first term of government of Prime Minister Narendra Modi. The portfolio is now held by former foreign secretary S Jaishankar.
Jaishankar said he was "proud to follow on the footsteps" of Swaraj in his first official Twitter post.
"My first tweet. Thank you all for the best wishes! Honoured to be given this responsibility. Proud to follow on the footsteps of @SushmaSwaraj ji," Jaishankar tweeted.
On 10 June, Swaraj denied reports that she was appointed governor of Andhra Pradesh after Union minister Harsh Vardhan tweeted congratulating her for it.
"The news about my appointment as governor of Andhra Pradesh is not true," Swaraj said.
Find latest and upcoming tech gadgets online on Tech2 Gadgets. Get technology news, gadgets reviews & ratings. Popular gadgets including laptop, tablet and mobile specifications, features, prices, comparison.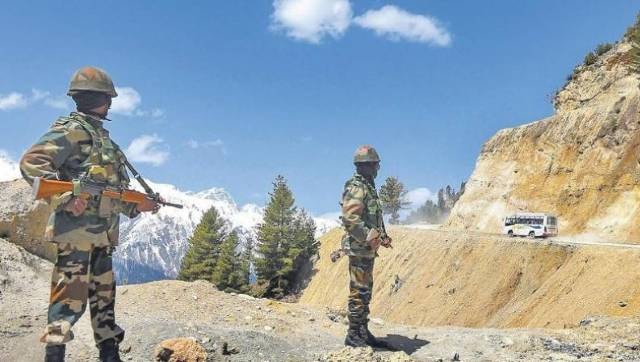 India
MEA Spokesperson Anurag Srivastava said disengagement would require mutually agreed "reciprocal actions", and the way ahead will be to refrain from making any attempts to unilaterally change the status quo at the LAC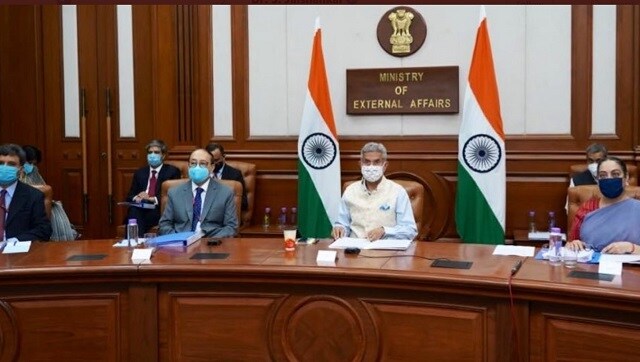 India
Issuing India's reply to remarks made by Pakistan foreign minister Shah Mahmood Qureshi at the virtual CICA Special Ministerial Meeting, the MEA that his comments "constitute gross interference in India's internal affairs, sovereignty and territorial integrity".
India
The Union defence minister's statement would assume significance in the backdrop of the Opposition demanding a debate on the issue