Sushma Swaraj to meet Iraq FM Ibrahim al-Jaafari today: 39 missing Indians in Mosul to top agenda
Iraq's foreign minister Ibrahim al-Jaafari will be visiting India on a five-day visit, starting Monday.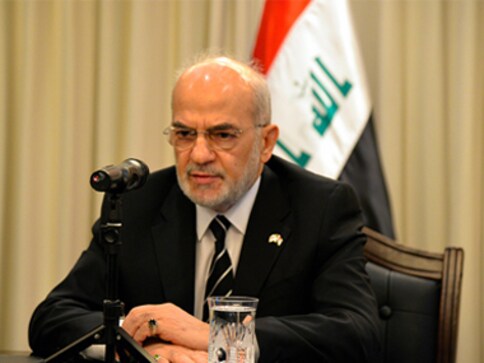 Iraq's foreign minister Ibrahim al-Jaafari will be on a five-day visit to India, starting Monday. While geo-political and economic affairs will be a part of the bilateral talks with external affairs minister Sushma Swaraj, the Iraqi foreign minister's visit is also expected to help efforts to locate the 39 missing Indian labourers who were kidnapped in Mosul three years ago.
Al-Jaafari's visit comes days after Sushma announced that the 39 Indian labourers, mostly from Punjab, are believed to be in a jail in Mosul that was freed from the Islamic State earlier in July.
Sushma will hold extensive talks with her Iraqi counterpart Ibrahim al-Jaafari over the issue on Monday.
As liberation of Mosul brightened chances of information about the kidnapped Indians, Swaraj, in a meeting with the relatives of 39 labourers last week, had said that they might be languishing in a jail in Badush in northwest of Mosul where fighting was going on.
Minister of State for External Affairs VK Singh was also sent to Iraq days after the Iraqi prime minister Haider al-Abadi announced victory in the fight to liberate Mosul.
Swaraj had told the family members that an Iraqi official quoting intelligence sources had told Singh that the kidnapped Indians were deployed at a hospital construction site and then shifted to a farm before they were put in a jail in Badush.
It is expected that al-Jaafari's visit may bring fresh information about the kidnapped Indians, mostly from Punjab.
Meanwhile, Lok Sabha speaker Sumitra Mahajan said that Swaraj will make a statement on the status of the 39 missing Indian labourers at 5 pm on Monday.

Energy supply and economic issues also to be discussed
After meeting Swaraj at the Jawaharlal Nehru Bhawan, the Iraqi foreign minsiter will meet Union Minister of Petroleum and Natural Gas Dharmendra Pradhan at Ministry of Petroleum and Natural Gas, Shastri Bhawan. At 4.30 pm, Jaafari will meet outgoing vice-president Hamid Ansari.
According to Financial Express, the Iraqi foreign minister will visit Mumbai on Wednesday, where he is expected to meet the business community. Al-Jaafari will return to New Delhi, before leaving for Baghdad on 28 July.
Iraq is a major energy market, being the second-largest supplier of crude oil to India (over 37 million metric tonnes during 2016-17). Although the economic and trade relations between India and Iraq have slowed down after the invasion of Iraq in March 2003, yet the bilateral trade between the two countries amounted to $13 billion in 2016-17. In addition to crude in bulk, India also imported small quantities of commodities like raw wool and sulphur from Iraq.
Indian exports to Iraq consist of cereals, iron and steel, meat and meat products, pharmaceutical products, agro chemicals, cosmetics, rubber manufactured products, paints, gems and jewellery, ceramics, manufactures of metals, machine tools, electrical machinery and instruments, transport equipment, electronic goods, handicrafts,sugar, tea, garments.
There is also deep-rooted cultural and religious ties between India and Iraq. Shiiite pilgrimages of Najaf and Karbala are visited by thousands of Indian Shias every year.
With inputs from agencies
World
Iraq has been trying to recover antiquities that were looted over a period of decades from the country whose civilisation dates back thousands of years
World
The US invaded Iraq on the false pretext that the West Asian nation was concealing weapons of mass destruction. However, no weapons of mass destruction were ever found
India
From Amit Shah to Sushma Swaraj, let's take a closer look at eight powerful leaders who have ably assisted the prime minister in his endeavour