Sushma Swaraj takes on Twitter trolls by retweeting, 'liking' abuse she received after Lucknow passport row
Sushma Swaraj on Friday took on online trolls who targeted her over a controversy involving an inter-faith couple accusing a passport officer of bigotry.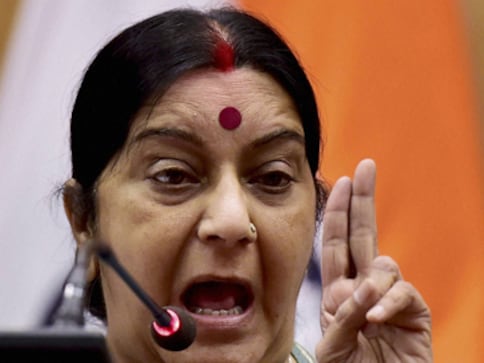 External affairs minister Sushma Swaraj took on online trolls who targeted her over a controversy involving an inter-faith couple in Lucknow accusing a passport officer of bigotry. After returning to India from a tour of several European nations, she tweeted:
I was out of India from 17th to 23rd June 2018. I do not know what happened in my absence. However, I am honoured with some tweets. I am sharing them with you. So I have liked them.

— Sushma Swaraj (@SushmaSwaraj) June 24, 2018
Following this, Swaraj retweeted a number of vitriolic posts directed at her. While some people had made abusive references to her health problems, others taunted her over granting visas to Pakistani nationals.
The Congress responded to the external affairs minister's statement, saying, "No matter what the situation or reason, nothing calls for threats of violence, disrespect and abuse. Sushma Swaraj ji, we applaud your decision to call out the heinous trolls of your own party."
AAP leader Ashutosh jumped into the controversy and said, "The fault lines between the BJP is (sic) exposed. The vitriolic attack on social media by the troll army on Sushma Swaraj is well-orchestrated. Everyone knows who controls this army. This battle will be sharp as the 2019 elections get closer and the master of the army fears losing."
On 21 June, a Passport Seva Kendra official in Lucknow was transferred after he allegedly humiliated an inter-faith couple, asked the husband to convert to Hinduism and pulled up the wife for marrying a Muslim when they went to the office with their passport applications.
Seeking action, Mohammad Anas Siddiqui and Tanvi Seth, who have been married for 12 years, wrote about their ordeal on Twitter and tagged Swaraj.
With inputs from PTI
Find latest and upcoming tech gadgets online on Tech2 Gadgets. Get technology news, gadgets reviews & ratings. Popular gadgets including laptop, tablet and mobile specifications, features, prices, comparison.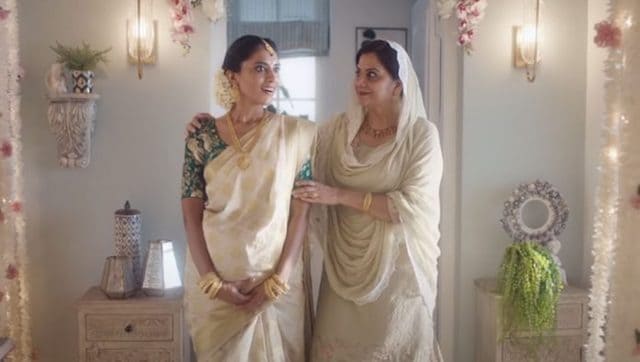 India
The jewellery company said Tuesday that it's dropping the television commercial as it has stimulated divergent and severe reactions, contrary to its very objective
India
According to the Kanker MP, if a CBI investigation is ordered into the Dhanora case, similar incidents will be unearthed in 'every four or five villages' of Bastar
Lifestyle
What exactly has the Tanishq controversy revealed that wasn't already in practice in India?