Sushma Swaraj says dialogue with Pakistan inappropriate 'when funeral processions are taking place on border'
There cannot be any comprehensive dialogue with Pakistan as talks and terror cannot go together, External Affairs Minister Sushma Swaraj said on Monday.
New Delhi: There cannot be any comprehensive dialogue with Pakistan as talks and terror cannot go together, External Affairs Minister Sushma Swaraj said on Monday, but asserted that engagements such as track-two diplomacy and NSA-level meetings will keep taking place.
"We had separated NSA talks from comprehensive bilateral talks as we said terror and talks cannot go together but talks on terror should be held. Under NSA-level mechanism, there are discussions on terror," she told a press conference while ruling out softening of India's position towards Pakistan.
Swaraj also emphasised that there cannot be talks with Pakistan when the country was pushing terrorists to India and when funeral processions were taking place on the border.
"We are always ready for talks with Pakistan but with a caveat that terror and talks cannot go together. This is our position and there is no change in it," she said when asked about possibility of talks with Pakistan ahead of general elections in the country in July.
She further said India was ready for talks even before elections and elections there had nothing to do with it. "We are ready for talks before elections if Pakistan shuns terrorism."
After the terror attack on Pathankot airbase in January 2016, India had announced that it will not engage in talks with Islamabad until it stops cross-border terrorism.
"Jab seema par janaze uth rahe hon, to baatcheet ki awaaz acchi nahi lagti (when there are funeral processions taking place on the border, talk of dialogue is not appropriate)," Swaraj said.
Swaraj said she herself had gone to Pakistan to start the process of comprehensive bilateral dialogue, but after a few days, the terror attack on the Pathankot air base took place.
The external affairs minister said talks under various mechanisms, including between the NSAs of the two countries, as well as BSF and Pakistan rangers keep happening.
Swaraj also mentioned about last month's track II (Neemrana dialogue) under which a delegation of former Indian diplomats and experts had travelled to Pakistan to find ways to improve ties."When official dialogue stops, these mechanisms work."
Asked whether a SAARC without Pakistan was possible, she said it was not a solution.
"That grouping will not remain a grouping if a country goes out of it," Swaraj said.
Swaraj also rejected Congress' criticism that there was a flip flop on government's Pakistan policy.
"It was because of our consistent policy, Pakistan has been isolated and the international community has been putting pressure on Pakistan to take action against terrorism. Because of this pressure, they are now wanting to talk to us," she said.
The minister also hit out at Pakistan over its "Gilgit Baltistan Order 2018" relating to administrative control over Gilgit-Baltistan, saying Pakistan always "distorts history".
"Pakistan tries to teach us history and geography. It is one country which does not believe in rule of law and I would just say one thing to their answer 'look who's talking', Swaraj asserted.
Pakistan's Cabinet on 21 May approved Gilgit-Baltistan Order 2018 which was also endorsed by the assembly of the region. The order is being seen as Islamabad's efforts towards incorporating the disputed region as its fifth province.
India on Sunday summoned Pakistan's Deputy High Commissioner Syed Haider Shah in New Delhi and lodged a strong protest over Islamabad's latest move, saying any action to alter the status of any part of the territory under its "forcible and illegal occupation" has no legal basis.
Swaraj's remarks came hours after Pakistan termed India's claim over Jammu and Kashmir as "spurious" and said it contradicts everything from history to the situation on the ground.
First Cricket News
From representing the Pakistan national cricket team to driving a taxi, Arshad's professional journey has been unpredictable and unfortunate.
World
Pakistan foreign minister Shah Mahmood Qureshi also alleged that India's presence in Afghanistan 'larger than it ought to be'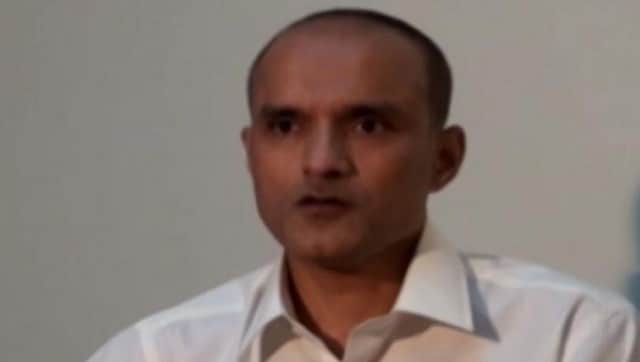 World
The bill, which seeks to provide further right of review and reconsideration, is in line with the judgment of the International Court of Justice in the case