Sushant Singh Rajput death: Rhea Chakraborty reaches Mumbai's DRDO guest house for CBI questioning
The CBI team, currently in Mumbai to investigate Sushant Singh Rajput's death case, recorded the statement of Rhea Chakraborty's brother Showik for eight hours on Thursday.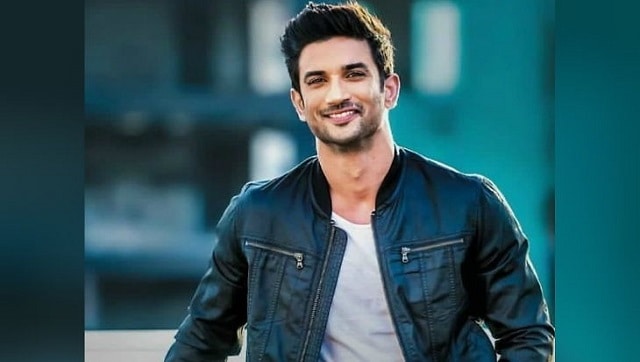 Actress Rhea Chakraborty, accused of abetting the suicide of filmstar Sushant Singh Rajput, reached the DRDO guest house in Mumbai on Friday morning for questioning by the Central Bureau of Investigation (CBI), an official said.
This is for the first time that Rhea Chakraborty (28) is being questioned by the CBI in the Sushant death case.
She was summoned by the central agency to appear before its probe team on Friday around 10.30 am, the official said.
Rhea Chakraborty, Rajput's girlfriend, left her residence around 10 am to reach the DRDO guest house in suburban Santacruz, where the probe team is stationed, he said.
The CBI team, which is in the city since the last eight days to investigate the Sushant death case, on Thursday recorded the statement of her brother Showik Chakraborty. The recording of the statement lasted for more than eight hours.
The CBI has so far questioned the late actor's flatmate Siddharth Pithani, cook Neeraj Singh and domestic help Deepesh Sawant, among others, as part of its probe in the high-profile case.
Meanwhile, a petition filed in the Bombay High Court has sought a direction to news channels and others to "postpone" the "media trial" in actor Sushant Singh Rajput's suicide, saying it could hamper the probe.
The plea, filed on Wednesday, is yet to be taken up for hearing by the high court.
Petitioners Nilesh Navlakha and two others demanded directions to news channels to limit their coverage of the case and the probe.
The ongoing sensational reportage on the issue might hamper the probe being conducted by the Central Bureau of Investigation (CBI), it said.
Since 14 June, the day Rajput allegedly committed suicide, "several prominent media channels have been conducting media trials" and "parallel proceedings", the petition said.
TV channels and other media outlets have "proceeded to already convict" the accused named in the FIR, it said.
Such parallel investigation goes against the Supreme Court's past rulings and basic principles of law, the petition said.
The high court should ask the media to "postpone reporting....debates, discussions of any kind tantamount to media trial...that will directly or indirectly hamper the investigation in the case," the plea said.
The petitioners have made several news channels party to the litigation.
They had filed complaints with the Union government authorities against some TV channels, but were yet to get a response, the petitioners said.
*
A collection of Suicide prevention helpline numbers are available here. Please reach out if you or anyone you know is in need of support. The All-India helpline number is: 022 2754 6669
also read
India
A CBI team has begun investigations into the Odisha train accident. The probe has been called after Ashwini Vaishnaw said that 'people responsible have been identified'. Officials also say that there is a possibility of 'human interference', hinting at sabotage being the reason for the crash
India
The official probe, which concluded early on Sunday, indicated a possible 'sabotage' and tampering of the electronic interlocking system behind the triple train accident
India
Soon after it took over the investigation into the Odisha train accident that killed more than 278 people and injured over 1,100, the Central Bureau of Investigation on Tuesday registered an FIR in the case