Sushant Rohilla suicide: Amity panel gives clean chit to authorities, accused professors resign
The Amity panel said they had been liberal by extending all possible help to enable him appear the exam. Rohilla's attendance was only 29 percent, it said.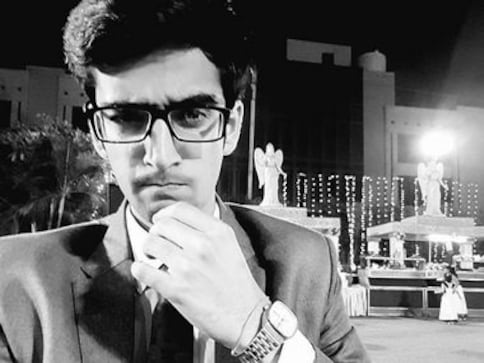 Noida: Amity University fact finding committee has given clean chit to the authorities and some faculty members in the death of a law student whose family has accused them of abetting his suicide.
In its interim report submitted today, the panel observed that the college and faculty were following the rules and regulations of the Guru Gobind Singh IP University. It will submit the final detailed report once investigations are over.
Meanwhile, the accused professors whose suspension was being demanded by student's union and family members of the law student, have submitted their resignations.
Amity spokesperson Savita Mehta said on Saturday, "The seven-member committee which was to submit report on Saturday has sought some more time...and in view of the sentiments of students the two professors have submitted their resignation."
Sushant Rohilla (20), a fourth year student of BA-LLB course in Amity Law School, had last week allegedly committed suicide at his residence in south Delhi's Sarojini Nagar area.
Demanding a probe into the incident, his family members and friends, had staged a protest outside the college here on Tuesday, and alleged foul play by the authorities.
The student, son of a joint secretary-level official in the Rajya Sabha Secretariat, was barred from appearing in the sixth semester exams in May due to "shortage of attendance".
According to his family, Sushant and 19 other students, who were not permitted to take the exams, were promised that they will be allowed to take the exams and promoted to the next semester.
In the interim report, the committee said since the director and senior faculty have been asked to go on leave, it could not meet them due to paucity of time, Mehta said.
The committee found that the college authority had been liberal by extending all possible support to enable him appear the exam. Rohilla's attendance was only 29 percent, it said.
Even by giving additional attendance for activities like moot court competitions, the level of attendance was as low as 43 per cent. His case could not be considered consequent to BCI and GGS IP University Regulations, it said.
The college had informed his parents many a times through e-mails. The student and his father were intimated by ALSD on 11 July about detainment due to attendance shortage and about the opportunity for readmission in fourth semester, the committee said.
It said the faculty was following rules laid down by GGS IPU and Bar Council in regards to attendance and also did its best to give extra attendance for extra-curricular activities.
The college also fulfilled its duties in continuously informing the student and the father about the shortage of attendance and its consequences leading to detainment.
Fwire
Union minister EMS Natchiappan on Wednesday said that laws should be made stricter to ensure safe and secure environment for visitors in the country.
India
A 21-year-old student of Amity University here allegedly committed suicide by hanging himself at his hostel room, police said on Saturday.
India
Two college students were killed and three others were injured on Sunday night in Delhi on account of an accident due to speeding and drunken driving