Surgical strikes: Can this one well-executed operation cow Pakistan into submission?
Earlier, such attacks had also not seen any reduction in the innumerable 'non-state' actors that have turned Pakistan into a 'rogue state'.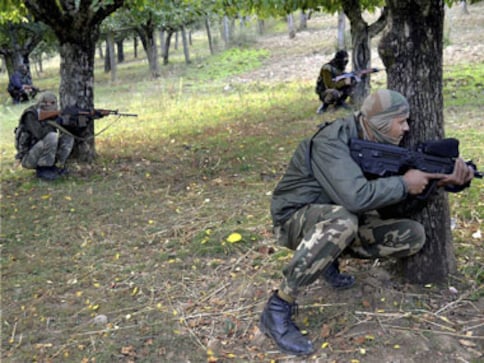 So he has done it; done what he had said he would. The Prime Minister that is. Lived up to his pre-election pledges that an attack on India would not go unpunished, that he would teach Pakistan a lesson it would not forget in a hurry and do it in such a way that it wouldn't be able to cry mummy and hide behind America's protective skirts.
In a 2011 television interview, Narendra Damodardas Modi had said, "Pakistan should be given an answer in the language they understand," and we must create "international pressure" to do so. The Indian Express reports that all Indians everywhere are convinced their leader has delivered. The video of this interview was retweeted on Friday over 3000 times.
I wonder. It's not nice to be a party pooper I know, but from all accounts including those of revered former Indian Army generals, this is not the first time India has mounted a surgical strike along the Line of Control in Pakistan occupied Kashmir where terrorists in "significant" numbers seem to have been waiting to be mowed down by the Indian Army.
In fact, so routine is this sort of skirmish, retaliation, exchange of fire power, lightning attacks, surgical strikes, call it what you will, along the Line of Control or LoC, which in any case is not an internationally-recognised border, that LoC deployments are termed "no war, no peace" postings by Indian Army officials.
Rather, such conflicts are seen as almost an inevitable outcome of the heightened troop mobilisations by both countries on either side of this unofficial border ever since the 1949 ceasefire that have reached dizzying heights since the 1999 Kargil conflict.
What is novel though is the public confession or admission and celebration of such an attack this time round. Of course, there is nothing wrong in owning up to one's acts of commission or omission; rather it is the honourable thing to do, especially when it leads to loss of life and limb, whatever the colour of the passports of the dead and wounded.
Still, earlier governments did not crow about such acts of semi-war, maybe because some vestiges of Gandhian beliefs — an eye for an eye makes the world go blind — remained somewhere in the recesses of their minds. Or probably they just did not want to provoke a disproportionate reaction from an enemy that is armed with more than its fair share of the dirty bomb.
But the Narendra Modi government is not so easily deterred. And the way it went about its business is what Donald Trump would call "something beautiful" to behold.
First, the recourse to the more-than-willing media to mount a campaign to convince the nation (read opposition parties) that something truly horrendous and unforgiveable had happened. How well that worked is evident from the way the Congress was practically begging the government to go to war and was left with no choice but to sing paeans in its praise once it did, or almost did.
Alongside, an all-out diplomatic move to win regional neighbours over to one's side and neutralise world opinion, even if the move to get Pakistan declared a pariah state could not fructify in the short time at its disposal.
Then the period of false truce, with the Prime Minister giving the impression that he was resigned to going down the same old diplomatic route and reposing faith in the people of Pakistan to do the needful on his behalf. For Modi bhakts that was the unkindest cut of all. They were either shattered at their hero's feet of clay or left fuming with frustration that Pakistan was getting away with it again. Uri would not be avenged. If Modi can't do it, who can.
And then, suddenly, like a thunderclap heard in those mountains often enough, there was a "successful" surgical strike against "terrorist launchpads" in PoK that the Army came on television to declare publicly! Overnight, the tried and tested strategy of "strategic restraint" was replaced with a loud and clear announcement of "strategic strikes".
Overnight, the national mood changed from despondency to euphoria. So much so that a minor incursion was hailed as an enormous military victory that had put Pakistan in its place. It was, it is being said, an act of such courage and decisiveness that it has restored the nation's flagging self-esteem and refurbished the prime minister's strong-man image to its pristine state. Actor Paresh Rawal's tweet echoed not just Bollywood's but the sentiments of all loyalists that "Bhakts 2 saal se bhare baithe the... aaj jaakar unki aatma ko 'thodi' shaanti mili hogi".
In short, an unquestionable, categorical, humongous public relations triumph for Narendra Modi and his government. A resounding political victory at home, a diplomatic tour de force abroad. And at not too high a cost at that. Not yet anyway.
Fortune, it is said, favours the brave. The timing, certainly, couldn't have been better for Modi. The international community, which basically means the United States, has less and less use for Pakistan these days. The same American campaign against the "evil empire" that had made it wage a proxy war in Afghanistan against the Russians and led to the rise of Osama bin Laden had also seen it nurture the Pakistan Army and its dirty tricks department, the ISI, in the delicate task of handling non-state actors such as the Taliban.
Tricks of trade Pakistan used not just in the service of its American masters but in its unremitting covert war against its neighbour too. India cried, no one cared. But now these terror groups are biting the hand that once fed them and Pakistan either won't, or can't, rein them in. No wonder it's become the bad boy of the Western world and can't find anyone to stand by it once India decided to bare its teeth.
So far so good. But will this, can this, one well-timed, well-executed, well-supported surgical strike cow Pakistan into submission and make it give up its despicable, lawless ways? It would be a miracle if it did.
Earlier, such attacks had also not seen any reduction in the innumerable "non-state" actors that have turned Pakistan into a "rogue state". But because there were no drum rolls announcing them, they had not led to any loss of face of the government and people of Pakistan, and caused them to seethe in righteous indignation. They remained limited military exercises with no wider ramifications.
Hillary Clinton, no fan of Pakistan (she had chastised her hosts in no uncertain terms for failing to curb "extremists" within their borders during a 2011 visit to Islamabad as US Secretary of State), has expressed fears that "there'll be a coup [in Pakistan], jihadists are going to take over the government, they're going to get access to nuclear weapons, and you'll have suicide nuclear bombers. So, this could not be a more threatening scenario".
She did manage US foreign affairs for four whole years, has travelled to 112 countries by her own admission and could well become the next US President. She may know what she is talking about. If so, will India take credit for pushing Pakistan's buttons beyond endurance?
World
More than 100 people were brought to hospitals in the Swat valley region of Pakistan's northwestern Khyber Pakhtunkhwa province in a state of shock
World
Violent clashes were reported between Pakistan police and Imran Khan's supporters outside PTI chairman's residence at Zaman Park in Lahore
World
Pakistan has been witnessing a sharp rise in terror incidents for the last few months, which have taken the lives of several people, and as a result, the security forces have upped the ante against militants across the country.