Suresh Prabhu's exit will solve nothing; Indian Railways needs a comprehensive overhaul
Senior officials and former Railway Board members have admitted that poor network infrastructure and increasing burden on tracks have posed a big threat to passenger safety
On Wednesday, the railway ministry sent out a series of tweets meant to be "myth busters" regarding rail safety in India. Coming just days after the Puri-Haridwar Kalinga Utkal Express derailed near Muzzafarnagar in Uttar Pradesh on 19 August, the ministry defending itself in this manner appeared like a sad joke.
In a bid to defend itself from scathing media criticism, the ministry and the Press Information Bureau (PIB) took to Twitter and sent a series of tweets with the hashtag #RailwayMythsBusted. In these, they said, passenger safety had improved in the country since the NDA government came to power in 2014. It also spoke of the Kakodkar Committee report, and posted one-liners like 'safety remains one of the prime concerns and priorities of the Indian Railways', '@RailMinIndia has unflinching commitment to the poor and the downtrodden', 'no diversion of funds', 'one should know about the national carrier (railways) to burst public myths against Indian Railway', etc.
However, within hours of these tweets, railway minister Suresh Prabhu faces the very real threat of being replaced. For, the tweets boasting improved railway safety came just hours before yet another mishap — the derailment of Kaifiyat Express near Auraiya district in Uttar Pradesh, leaving 74 injured.
In between, the Railways also asked a few of its officials to go on leave, while Railway Board chairman AK Mittal also tendered his resignation.
But the buck will ultimately rest with Prabhu himself, and the Twitter one-liners can do little to explain away 24 accidents in one year, especially the Patna-Indore Express derailment near Kanpur which killing more than 120 passengers on 20 November, 2016 — one of the worst train accidents in the country.
One of the tweets said, "Safety is prime concern of the Indian Railways. Sixty eight recommendations of the Kakodkar Committee have been accepted, and 52 fully implemented." Ironically, had all recommendations been implemented, many of the accidents, including the Patna-Indore Express tragedy, or the Kalinga Utkal Express derailment, could have been averted.
On 28 May, 2010, after suspected Maoists derailed the Gyaneshwari Express in Bengal's Midnapore district, killing 170 passengers, the railway ministry constituted a high-level safety review committee in September 2011 under the chairmanship of nuclear scientist and former chairman of the Atomic Energy Commission, Dr Anil Kakodkar. The committee submitted its report in February 2012, painting a grim picture of Indian Railways plagued by inadequate performance, poor infrastructure and resources, and lack of empowerment at functional levels.
Some of the key observations of the Kakodkar Committee were:
- Inadequate performance due to poor infrastructure and resources.
- Financial state of Indian Railways is "at the brink of collapse" unless some concrete measures are taken. Passenger fares have not been increased in the last decade and infrastructure is severely strained.
- All safety margins have been squeezed. This has led to a neglect of infrastructure maintenance.
- Need for an independent mechanism for safety regulation and creation of a statutory railway safety authority, with enough powers to have a safety oversight on the operational mode of railways.
- Adoption of advanced signaling systems.
- Restructuring of RDSO (Research Design and Standards Organization), the apex technical wing of the railways, which is highly constrained.
- A switchover from the conventional ICF design coaches to the much safer LHB (Linke Holfmann Bush) design coaches. This is likely to cost Rs 10,000 crore over the next five years.
What experts say?
Former Railway Board chairman RN Malhotra's observations are contrary to the claims made by the PIB and the Railways. "Railway ministry needs to expedite strengthening of infrastructure. Vacancies should be filled up on an urgent basis and funds have to be made available on time. Political will is needed to improve rail system," Malhotra told Firstpost.
"Tracks are heavily loaded. It has become very difficult for staff to conduct maintenance of tracks, as they can't block or delay trains. Passenger fares are among the lowest and rail freight is among the highest. Railway revenues have declined because of this," he said.
According to a senior official in the Ministry of Railways, "Though the NDA government had initiated transformation in railways, aiming at increasing capacity and re-designing the business model, the urgent need is to take bold and uncompromising decisions on passenger safety. However, the present government has given a lot of emphasis on infrastructure. Railway staff on the ground need to be responsible in carrying forward these duties."
What's wrong?
Senior officials and former Railway Board members have admitted that poor network infrastructure and increasing burden on tracks have posed a big threat to passenger safety. They say creaky infrastructure is already stretched beyond capacity, leaving little time or room for maintenance. With more trains set to run through the same network, situation will get worse.
The holding capacity at maintenance yards is also limited, and with a large number of trains being added each year, it's getting increasingly difficult to keep pace with the hectic maintenance schedule.
Most of the corridors are being used at beyond 100 percent usage capacity, the experts have said. Due to the excessive traffic and lack of available time, it's difficult to carry out planned and systematic maintenance on trunk routes.
Furthermore, railway unions have also been blamed for reduction of manpower as a major bottleneck in the network's development.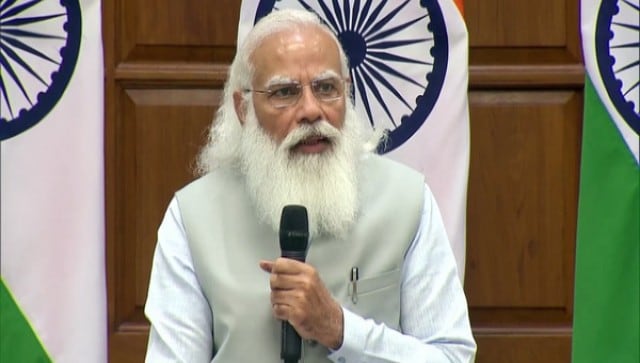 India
The projects include a newly-built five-star hotel atop the redeveloped Gandhinagar railway station and three new attractions at the Science City in Ahmedabad
India
To make the movement of visitors easy, the three existing platforms have been connected to subways. The platforms will have a seating facility that can accommodate at least 480 people