Supreme Court order on mob lynching strong, but new law will be useless unless existing rules are enforced
The judgment on lynching is very strongly-worded and the court has acknowledged that this is a matter of grave concern. Coming from the Constitutional Court, this is welcome, as we've seen a spurt in mob lynchings, both, on religious grounds, as well as, of individuals who are mistaken to be child-lifters.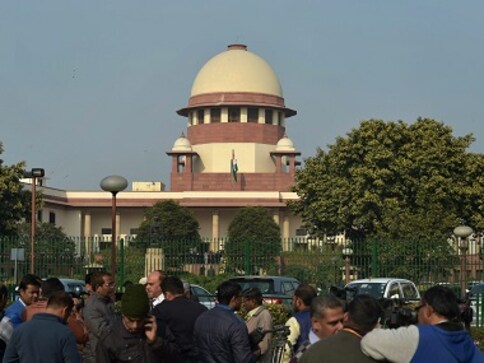 A Supreme Court bench, headed by Chief Justice Dipak Misra, termed incidents of mob lynching in India as 'horrendous acts of mobocracy' and observed that individual citizens cannot take law into their hands.
The bench, while directing Parliament to draft a new legislation to effectively deal with incidents of mob lynching, told the Centre and state governments to take preventive measures to control the spread of messages on social media platforms which can incite a mob to lynch. Explicitly, the Supreme Court directed the police to register an FIR under Section 153A of IPC and other such provisions of law against those who indulge in these kind of activities. In an attempt to make the trial process quicker, the Supreme Court has proposed day-to-day trial in fast track courts and additionally, maximum punishment to the accused in mob lynching cases.
Most importantly, states have been told to take disciplinary action against police officers who have failed to prevent such incidents in spite of having prior knowledge of the same or on purpose fail to institute criminal proceedings against those involved.
The judgment is very strongly-worded and the court has acknowledged that this is a matter of grave concern. Coming from the Constitutional Court, this is welcome, as we've seen a spurt in mob lynchings, both, on religious grounds, as well as, of individuals who are mistaken to be child-lifters. All these directions are welcome, in fact, it is great that the Supreme Court has taken cognisance of these occurrences. But the Supreme Court ends the judgment by calling upon the Parliament to bring about a new legislation to, in its own words, 'instil a sense of fear for law amongst the people who involve themselves in such kind of activities'. Now this is where I have a problem.
Firstly, we don't know what the Parliament will end up doing. Secondly, it has always been my position that the multiplicity of laws does not address the root problem. The root problem is lack of political will, effective policing and fair investigations. When a gang of men tug at the beard of a Muslim man, thrash him mercilessly and eventually kill him, the offense committed is murder. The law of the land requires anybody committing such acts of murder to be penalised under Section 302 of the Indian Penal Code for murder.
Since these acts are also hateful and often communal in nature, they need to be read with Section 153 A, as the Supreme Court has rightfully mentioned in its order. If there is a mob, provisions relating to the formation of an unlawful assembly, can be invoked. This, if done every time an incident like this occurs, will be sufficient to bring such occurrences under control. But that is not happening. What is the need for a separate legislation when the provisions of the law in force isn't being implemented the way it should. Simply by making a law, you are not addressing anything.
The problem lies with bad prosecution. Effective policing and effective prosecution is what will help matters but which is lacking more than anything else. There should be the political will to ensure that there is a free, fair and impartial investigation. What we are seeing in most cases is political collusion with perpetrators which is why the police either dishonestly investigate or investigate in a manner that will only help the accused.
Let us assume there is a separate law. All these roadblocks will remain and that law will become as useless as how the current IPC has become for these cases right now. It is great that the Supreme Court wants state governments to go after policemen who subvert the cause of the justice but that's possible even with the existing law.
Cases of mob lynching have not just increased, they are evolving and now, the character of the crime is diversified. From going after Muslims who eat cow-meat, mobs are attacking those who are alleged 'child abductors.' First of all, we don't have something which defines hate crimes in a detailed manner. The only section which we can bring into the picture here is Section 153 A. The Parliament can consider making the necessary amendments within the Penal Code instead of drafting a separate law for it.
Within the IPC, we can have an amendment where the Parliament can define hatred or a pre-determined judgment towards a community on the basis of what they eat, like we saw in the case of incidents from Bengaluru and Assam, where individuals were assumed to be child-lifters due to a WhatsApp forward. Hate crimes can operate in different fields in different ways, the IPC can be amended to bring these into category of offenses and give more teeth to the prosecution.
Bringing out a new law will not suffice as the other problems on the ground remain. There is no point in duplicating offenses in different statutes when you still have to rely on the old law and in the end, it creates legal confusion and chaos. Take for example what happened in Uttar Pradesh. In a case of lynching , the state police deliberately sought to subvert the cause of justice by claiming that the attack was caused on account of a dispute arising out of a road accident. In this case, it wasn't the absence of an anti-lynching law that caused the concern. It was the rank dishonesty in investigation, that perverted the course of justice.
Let us, therefore, focus on impartial investigations and robust prosecutions and additionally constant judicial monitoring of these terrible crimes. If prosecutions succeed, you may see some change. If they don't, you will see further violence and impunity.
As told to Greeshma Rai
The author is a senior advocate in Delhi High Court
India
The report of the videography survey on 6 and 7 May has been formed by court commissioner Ajay Mishra, who has now been sacked by a court in Varanasi for 'leaking' details
India
The lawyer said during the survey exercise they found a well-like structure in middle of the wazu khana and requested the commissioner to reduce the water level at the wazu khana. When the water was reduced, we reached the well-like structure and found a big Shivling
India
On the third day of Gyanvapi Mosque survey on Monday, a 'Shivling' was found by the court-commissioned team in the premises after which the local court asked the Uttar Pradesh government to 'immediately' seal the place and prohibit people from entering the restricted area