Supreme Court verdict on right to privacy: Congress calls judgement a setback for NDA government
The Congress on Thursday described the Supreme Court judgement on right to privacy as a landmark verdict
New Delhi: The Congress on Thursday described the Supreme Court judgement on right to privacy as a landmark verdict and said it was an obvious setback for the government which had argued that there was no fundamental right to privacy.
Reacting to the apex court judgement, Congress leader P Chidambaram told the media: "Today we can again celebrate our freedom. Tomorrow, there will be other challenges, other questions and other attempts to invade the right to privacy. We should overcome those challenges too."
Welcoming the unanimous ruling, Chidambaram, himself a leading lawyer, said: "We salute the Supreme Court and many counsel -- senior and junior -- who worked tirelessly, did extensive and splendid research and presented persuasive arguments before the court.
"The judgement delivered is a landmark verdict and will rank among the most important judgements delivered by the Supreme Court since the advent of the Constitution of India."
He said the freedom won in 1947 was enlarged and enriched from time to time by the wisdom of Parliament and the sagacity of the Supreme Court.
The former union minister said the most important fundamental right of a citizen was embodied in Article 21 of the Constitution.
"It is the right to life and liberty. Civilized societies will breathe meaning into that precious right and guard against any erosion of that right."
He said privacy was at the core of personal liberty. In fact, privacy was an inalienable part of life itself. By virtue of Thursday's judgement, Article 21 had acquired a new magnificence.
Replying to questions, Chidambaram said the judgement was obviously a setback because the highest officers of the government argued that there was no fundamental right to privacy. The unanimous nine-judge bench ruling said it was a fundamental right.
Answering queries about Aadhaar in the backdrop of the controversies surrounding it, Chidambaram said the Aadhaar that the UPA government conceived was perfectly compatible with right to privacy.
"Aadhaar was conceived as an administrative tool in order to ensure that the benefits reach the targeted people. It is not Aadhaar that is inconsistent with right to privacy. It is the interpretation of this government over Article 21 which is invasion of right to privacy.
"It is the current government which argued that there is no fundamental right to privacy," he said.
Chidambaram said one had to go through the original papers on which the Aadhaar decision was made. It was mainly intended to see that the benefits of the government schemes reach only the right people and that there was no duplication or falsification.
Maintaining that Aadhaar cannot be the "be all and end all" of all administrative issues, Chidambaram said the NDA government's approach to Aadhaar was totally inconsistent with the UPA government's. That is why, he said, all these disputes and challenges had arisen.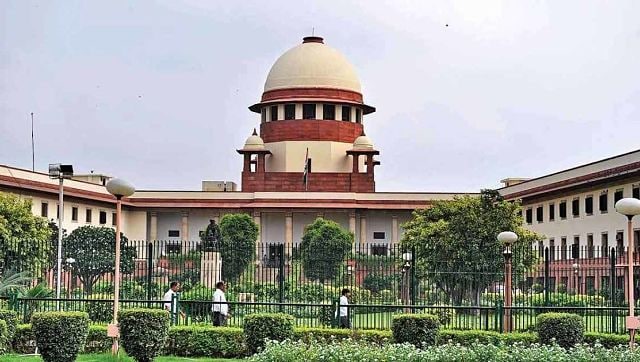 India
The petition claims that the appointment of the panel was made in violation of Article 77, which states that every executive action or order of the Central government has to be taken or issued in the name of the President, and hence unconstitutional and illegal
India
The CJI was speaking after inaugurating the live streaming facility at the Gujarat High Court through video link