Supreme Court verdict on privacy can further the rights of women, sexual minorities in India
SC judgment on Right to Privacy is bound to have an effect on women's rights and the upcoming judgment on marital rape.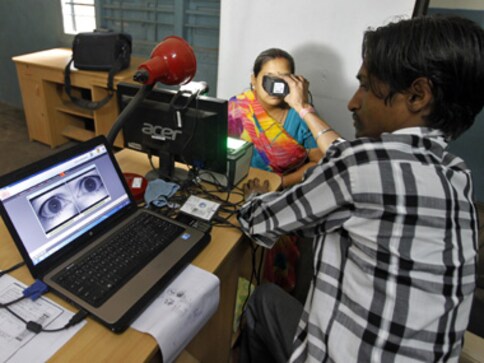 In a landmark decision, the Supreme Court on Thursday unanimously held that the Right to Privacy is a Fundamental Right. The right is protected by life and personal liberty under Article 21 and by the freedoms guaranteed under Part III of the Constitution.
The judgment has sparked discussions on the effect of a Right to Privacy, with buzz being generated about the significance of this judgment for women's rights and its relevance to the upcoming judgment on marital rape. The judgment also takes a remarkably progressive stand on LGBT rights, by critiquing the Supreme Court's decision in Suresh Kumar Koushal versus NAZ Foundation, which has led to revisiting the larger debate on the validity of Section 377.
Why privacy matters to women and sexual minorities
Privacy is believed to be central to several women's rights issues. Women and sexual minorities have had to insidiously suffer the harms of surveillance and the lack of privacy for decades. In the 1960s-70s, the American Senate held multiple hearings on the secretive forms of data collection employed by credit rating agencies. Investigators would reportedly keep track of unusual personal factors like living out of wedlock, leading 'immoral lives' and in one instance, the fact that a consumer 'used his hands and talked in an effeminate manner'. Made-up attributes were also routine.
In India, women have had to face the horrors of more obvious forms of surveillance and a general disregard for privacy. The state of Tamil Nadu recently attempted to mandate 'pregnancy registration', to ensure health and safety of the child. Registration was also a prerequisite to the issuance of birth certificates. Such a 'fetus registration' program was also attempted to be mandated by a Union Minister, apparently to fight sex-selective abortion.
These intrusive practices, carried out for the 'greater good', are unfortunately not new. In a similar vein, forced sterilisation was used as a popular form of population control in the 1970's. It continues to be barbarically enforced to prevent cervical cancer in certain states. Unsurprisingly, it doesn't end there.
Seemingly informal data collection procedures have also been used to humiliate or sexually harass women. Recently, a medical college in Patna made news for circulating a form that asked applicants if they were 'bachelors/widowers/virgins(sic)'. When asked to clarify, the authorities said the question was innocent, as 'virgin' only meant 'unmarried girl'.
Earlier in the year, mobile numbers of women, categorised on their level of 'attractiveness', were sold off by recharge outlets. In the aftermath of which, several women alleged that they were being stalked or harassed.
Sexual assault, bodily integrity and privacy
On the upside, newer forms of sexual harassment are being statutorily recognised, and a few of them happen to be intrinsically connected to privacy. For instance, Section 354C of the Indian Penal Code, 1860, introduced by the Criminal Law Amendment of 2013 instituted 'voyeurism' as an offence. This provision could also encompass the dissemination of non-consensual pornography or 'revenge porn'.
In addition to statutory protection, the Supreme Court has recognised an intrusion into the Right to Privacy in cases of sexual assault in judgments of the post – in the Kharak Singh era. One such judgment is the State of Karnataka versus Krishnappa, in which the Supreme Court held that "sexual violence apart from being a dehumanising act is an unlawful intrusion of the Right to Privacy and sanctity of a female". In the State of Maharashtra versus Madhukar Narayan Mardikar, the court also held that "…even women of easy virtue are entitled to privacy and no one can invade their privacy …(sic)".
What about the validity of marital rape?
Regardless of the vast jurisprudence protecting women's rights, a few battles are left to be fought. The Supreme Court is set to pass a judgment on the recognition of marital rape as a criminal offence on Monday. During the course of the hearing, it has been argued that married women over the age of 15, who have been subject to intrusive sexual intercourse by their husbands, cannot be held to be sexually assaulted or raped. This is the standard under Section 375 of the IPC. However, this is a confusing correlation, as women aged 15-18 are otherwise not capable of consenting to sexual intercourse, but somehow, the institution of marriage confers absolute consent.
With a fundamental Right to Privacy now in place, there is a possibility of making broader arguments against sexual assault. Breaking women into fragments on the basis of their marital status seems careless, since a right to bodily integrity and to not be sexually assaulted should apply broadly. By this standard, the protection of marital rape under the IPC should stand overruled by virtue of this fundamental right. Autonomy, dignity and bodily integrity should take precedence over a broken reading of the institution of marriage.
The judiciary will hopefully take note of the jurisprudence on bodily integrity and its close connection to the Right to Privacy.
What effect can Right to Privacy have?
The fundamental Right to Privacy will provide a ready remedy against the state. This could be valuable for arguments against marital rape or other intrusive practices. As opposed to a statutory right, or a common law right, having a fundamental right in place would ensure that privacy cannot be taken away easily.
Of course, there are restrictions to the right too. In the judgment, Justice Sapre held that reasonable restrictions can be in the form of 'social, moral and compelling public interest in accordance with the law'. Justice Chelameshwar also held that in instances where 'strictest scrutiny' is required, there can be a compelling state interest to infringe on the Right to Privacy.
The practical application of these restrictions is unclear and time alone will tell how judiciously they will be used. A Right to Privacy should work towards protecting the rights of all vulnerable communities, and hopefully, the restrictions will not be used to further dilute rights.
The author is a Programme Officer at the Centre for Communication Governance. CCG is a research centre at the National Law University, Delhi. 
World
The adjustments reflect a movement that is currently underway at museums all over the world, spurred by Russia's invasion of Ukraine
Explainers
The early days of March have seen record-breaking temperatures in parts of Argentina. Experts say that while the La Nina weather phenomenon has driven the heatwave, climate change may be making matters worse
Explainers
Experts say even a small change can have an impact on Circadian rhythm – the body's internal 24-hour body clock which regulates cycles of alertness and sleepiness, Meanwhile, studies show an increase in heart attacks and car accidents following the switch to daylight saving time