Supreme Court says death row prisoners are entitled to meet family, friends and lawyers
The Supreme Court held that as part of the right to live with human dignity, a prisoner on a death row is entitled to meet members of his family and friends.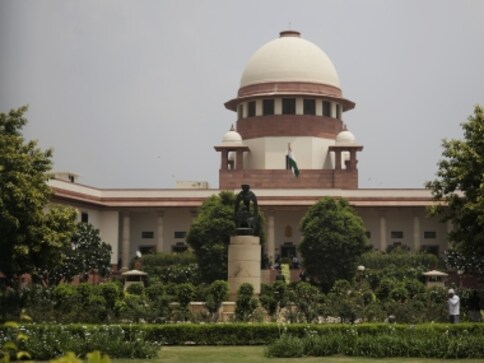 New Delhi: The Supreme Court on Thursday said a prisoner sentenced to death is entitled to meet his family members and friends as well as lawyers and doctors like any other convict in jail.
"We are of the opinion that a prisoner on death row should be permitted to have meetings and interviews with his lawyers or members of his immediate family or even mental health professionals," said the bench of Justice Madan B Lokur, Justice S Abdul Nazeer and Justice Deepak Gupta.
The court made it clear they were reiterating the law laid down by the top court over several decades "which is based not only on the provisions of our Constitution but is also in conformity with international instruments".
The Supreme Court referred to its earlier judgment, which, while referring to the Universal Declaration of Human Rights and the International Covenant on Civil and Political Rights, had said that as part of the right to live with human dignity, a prisoner is entitled to have interviews with members of his family and friends.
It had further said that "no prison regulation and procedure to the contrary can be upheld as being constitutionally valid under articles 14 and 21 of the Constitution unless it is reasonable, fair and just".
Noting the rights of prisoners as enunciated by the Supreme Court would be available not only in a particular state but in all states and union territories, the court mentioned that state governments and Union Territory administrations "must modify the prison manuals, regulations and rules accordingly".
Addressing the question at what stage a convict would be treated on death row, the Supreme Court referred to an earlier report saying that "a prisoner under sentence of death can only mean a prisoner whose sentence of death has become final, conclusive and indefeasible and which cannot be annulled and voided by any judicial or constitutional procedure".
In other words, the court said that "a prisoner can be said to be a prisoner on death row when his sentence is beyond judicial scrutiny and would be operative without any intervention from any other authority. Till then, such a prisoner cannot be said to be under a sentence of death..."
The Supreme Court said this while disposing of an application with a prayer that prisoners sentenced to death by any court have a right to be treated at par with other convicted prisoners and should be provided all similar facilities as are provided to other prisoners.
The applicant had also prayed that solitary confinement of prisoners on death row or their separate and cellular confinement be struck down as unconstitutional.
World
More than 30 African countries, including Uganda, already ban same-sex relations. The new law appears to be the first to outlaw merely identifying as lesbian, gay, bisexual, transgender and queer (LGBTQ), according to rights group Human Rights Watch
World
Thunberg, and 600 other young activists in a group called Aurora, sued the Swedish state in November, claiming it had to do more to limit global warming to 1.5 degrees Celsius in order to live up to the European Convention on Human Rights
World
The rights group said that between 2,400 and 2,700 Afghans evacuated to the UAE following the Taliban takeover of Kabul in August 2021 remain 'arbitrarily detained' in makeshift refugee housing with limited freedom of movement and scarce access to legal counsel