Supreme Court rejects 10-year-old rape survivor's abortion plea after medical report deems it unsafe
A 10-year-old rape survivor has lost her legal battle with the Supreme Court which has refused to allow termination of her 32-week-old pregnancy
New Delhi: A 10-year-old rape survivor has lost her legal battle with the Supreme Court which has refused to allow termination of her 32-week-old pregnancy, relying on a medical report that it would not be good for her or the foetus.
A bench of Chief Justice JS Khehar and Justice DY Chandrachud on Friday also asked Solicitor General Ranjit Kumar to convey its suggestion to the Centre that a permanent medical board be set up in each state to take prompt decisions in cases where women and girls seek nod for abortion.
The bench perused the report of the medical board set up by the Postgraduate Institute of Medical Education and Research (PGI), Chandigarh to examine the child and the consequences if the termination of pregnancy was allowed.
"In view of the recommendations made in by the medical board in its report, it would neither be in the interest of the girl child nor the alive foetus, which is approximately 32-weeks-old, to order abortion," it said.
The court expressed satisfaction on the care being provided to the girl at a government hospital in Chandigarh and said that it was a "fully equipped" to provide the best medical help.
The court, while disposing of the plea, rapped the counsel for the petitioner for approaching the apex court directly without availing the remedy at the high court level.
"The matter was before the district court and you should have gone to the high court, but you directly came to the Supreme Court," the bench said, adding as the girl was running against the time, it did not pass any order on this issue.
The court then asked the solicitor general, present in the courtroom, to ask the Centre to consider asking states to set up a permanent medical board to take up such cases.
It said that such matters were coming more to the Supreme Court and precious time was being lost in setting up of a medical board for examination.
The solicitor general said that he would convey the court's suggestion to the Centre and get back to it.
The apex court had issued notice on 24 July to the Centre on the plea seeking its nod for the abortion and had ordered the child's examination by a medical board consented to by her parent.
The PIL was filed after a Chandigarh district court on 18 July refused to let the girl undergo the abortion after it was confirmed that she was almost 28 weeks pregnant.
Courts allow medical termination of pregnancy up to 20 weeks under the Medical Termination of Pregnancy Act and can make an exception if the foetus is genetically abnormal.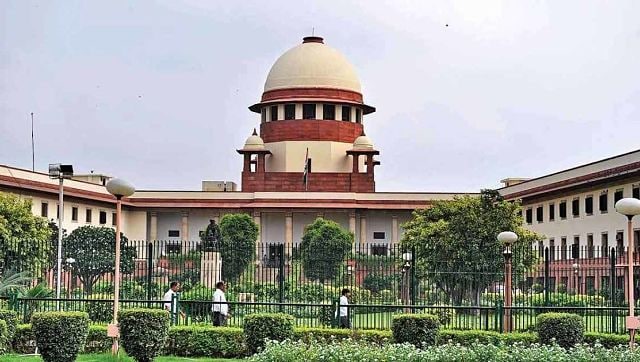 India
The Foreign Contribution (Regulation) Act registration is mandatory for any association and NGO to receive foreign funding.
India
The acquittal of Tejpal, former editor-in-chief of Tehelka magazine by a sessions court in May 2021 was challenged in the Goa bench of the high court by the state government
India
The apex court asked the chief secretaries of Andhra Pradesh and Bihar to explain why disbursals - Rs 50,000 ex gratia for COVID-19 death - have been so few in their states