Supreme Court questions West Bengal govt over its anti-Aadhaar stance, asks its opinion on 'one-nation, one-identity'
The Supreme Court today questioned the West Bengal government for its stand against the Centre's Aadhaar scheme, saying what was wrong in having 'one-nation, one-identity' for all Indians through the measure.
New Delhi: The Supreme Court on Wednesday questioned the West Bengal government for its stand against the Centre's Aadhaar scheme, saying what was wrong in having 'one-nation, one-identity' for all Indians through the measure.
The Mamata Banerjee government, which had on Tuesday challenged the Aadhaar scheme and its enabling 2016 Act, told a five-judge Constitution bench headed by Chief Justice Dipak Misra that Indianness has nothing to do with a particular kind of identity.
The state government has attacked the scheme on grounds including that it would lead to 'one-nation, one-identity'.
"Yes, we all are citizens of this country and Indianness has nothing to do with this kind of identity," it told the bench which also comprised justices AK Sikri, AM Khanwilkar, DY Chandrachud and Ashok Bhushan.
The court questioned senior advocate Kapil Sibal, appearing for the West Bengal government, on what he thought about the concept of 'one-nation, one-identity'.
"We are proud Indians and are passionately Indians, but everything is wrong with Aadhaar. Indianness has nothing to do with identity. Let us not go into this debate as it is more political than legal. We are more than this Aadhaar. That's all," Sibal responded.
The senior advocate, who resumed arguments, read out the Aadhaar Act to say that it was a wrongly drafted law with respect to 'alternatives', because there was no scope of authentication of identity of an individual except Aadhaar.
The Aadhaar Act deals with no scope of other alternatives to establish identity of an individual, Sibal said, adding banks say that they do not want any other information or card and ask only for Aadhaar number.
Giving an illustration, he said the United Kingdom, which intially started a biometric authentication mechanism, scrapped it because the system was vulnerable.
"I am not saying that the State will misuse my Aadhaar information, but how does this Aadhaar make everyone vulnerable? This vulnerability is where the violation of my right comes in," he said.
Sibal argued that his first submission is about the centralisation of data and said that Unique Identification Authority of India (UIDAI) claims that it is secure because it is federated — that is the database is broken and stored in multiple locations.
He cited a recent Reserve Bank of India report circulated among its staffers, which identified Central ID Repository is a "single target" for internal/external/indigenous/foriegn attacks and also a "single point of failure".
The bench said that theoratically every centralised database can be hacked, but this does not necessarily mean that it is vulnerable.
"It is acknowledgement of the fact that you need to take extra care and safeguards should be there to protect it," Justice Chandrachud said.
Sibal replied, "I need to be assured that my data is protected but in a digital world, there can be no such assurance and once my property (biometric information) is lost then in the physical world you may retrieve it but in the virtual world you cannot.
"This is the future world we are heading into," he said and added, "In the digital world one knows more about you than one knows about himself".
The bench replied, "In the digital world it is not necessarily true what is advertised".
Sibal contended Aadhaar impacts federalism and exclusions caused due to it violates the right to equal treatment.
"It disproportionately impacts people who are aged, those who are engaged in manual labour and disabled people," he said.
The hearing remained inconclusive and will continue on Thursday.
On Tuesday, the West Bengal government used Prime Minister Narendra Modi's recent speech at the World Economic Forum at Davos that one who controls data would control the world, to assail the ambitious Aadhaar scheme, saying the Centre would control personal information of citizens to have a grip over them.
The apex court is hearing a batch of pleas challenging the constitutional validity of the Aadhaar scheme and the enabling 2016 law.
Sibal had told the top court that Aadhaar was nothing but the right to information of the State and the question was can it be held as constitutional.
He had said that it was the most important case to be decided by the apex court since Independence and it was not the issue as to how much money the government was going to save, rather, the key point was whether citizens can be deprived of their fundamentals rights including the right to have choices.
The apex court had on 15 December last year extended till March 31 the deadline for mandatory linking of Aadhaar with various services and welfare schemes of all ministries and departments of the Centre, states and Union territories.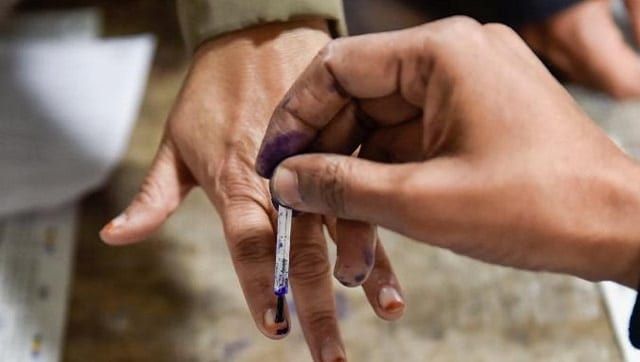 Politics
As Bengal recorded its highest single-day spike of over 6,900 cases, the poll panel barred candidates from campaigning after 7 pm and before 8 am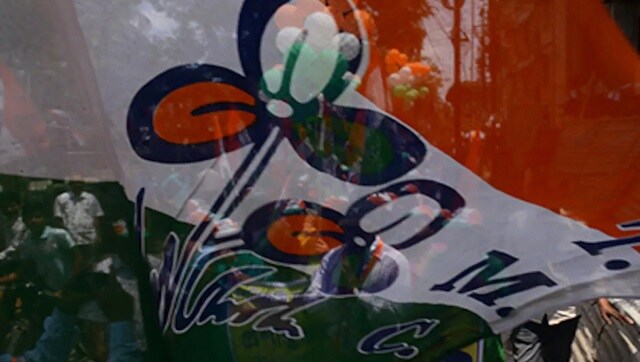 Politics
A by-election was necessitated in 2013 when the sitting MLA Abhijit Mukherjee was elected to the Lok Sabha from Jangipur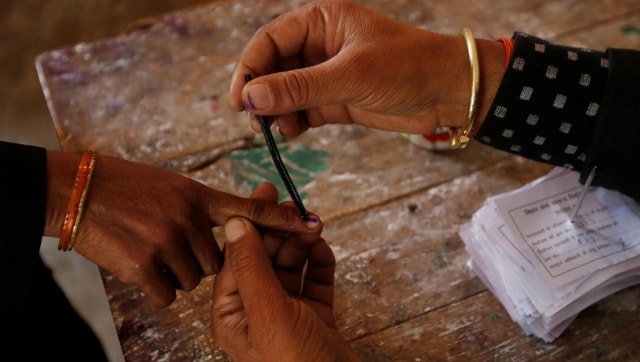 Politics
In the 2016 West Bengal Legislative Assembly election, Trinamool Congress' Abdur Rahman (Liton) won the Murarai seat