Supreme Court, Parliament and voters are equally at fault for not curbing criminalisation of politics
Tuesday's Supreme Court judgment may be legally sound, but it is a dampener in the struggle for clean politics
Tuesday's Supreme Court judgment may be legally sound, but it is a dampener in the struggle for clean politics. The Supreme Court has put the ball in the court of the Parliament, which has neither shown any haste nor enthusiasm in dealing with the growing menace of criminalisation in politics. But the blame is equally shared by the voters who have continued to send people with criminal backgrounds to Parliament and state legislatures. The petition adjudicated by the apex court was filed in 2011 and the situation seems only to have deteriorated since then.
Before 2014: Supreme Court's push and government's push back
In 2011, Public Interest Foundation filed the current petition specifically asking the Supreme Court to decide on the question of whether a person can be disqualified from contesting election to Parliament or state legislature or a sitting MP/MLA can be disqualified on framing of charges in certain offences. The law as it stood then provided for disqualification only upon conviction in certain offences. As the hearing began, the Supreme Court sought the views of Law Commission.
As this was underway in 2013, the Supreme Court gave a progressive ruling in the Lily Thomas petition in which it held Section 8(4) of the Representation of People Act, 1951 to be unconstitutional. Section 8 of the RP Act provided that conviction in serious offences will lead to disqualification, but sub-section (4) created an exception for sitting MPs/MLAs and permitted them to continue in office even after conviction initially for a period of three months and if they filed an appeal during those three months, then till the appeal is disposed of. Agitated by this ruling, the government sought to urgently negate it by bringing an Ordinance, a draft of which was famously torn up at a press conference by Rahul Gandhi. The Ordinance never came about.
In March 2014, Law Commission submitted its report with its views on disqualification upon framing of charges and positively supported this suggestion. It reasoned that framing of charges is preceded by investigation and application of judicial mind and recommended certain safeguards to prevent misuse. Hence, it recommended that for offences punishable with five or more years of imprisonment and where charges have been framed more than a year before the date of scrutiny of nomination papers for an election, disqualification can apply. For a sitting MP/MLA, it recommended that the trial be expedited and conducted on a day-to-day basis and concluded within a period of a year. If not concluded within a year, the sitting MP/MLA was either to be disqualified or lose the right to vote in the House, remuneration and other benefits associated with their office.
Immediately, Prime Minister Narendra Modi, then campaigning for the 2014 General Election made 'fast track courts for politicians' a campaign pitch. It must be noticed, that only one of the Law Commission's many recommendations was taken up and perhaps the easiest one. No party seems to have committed itself to the idea of disqualification if the trial doesn't conclude within a year. And as the results of 2014 election came in, we gave ourselves a Parliament with the highest number of MPs with criminal cases. In 2014, 34 percent of MPs faced criminal charges as compared to 30 percent in 2009 and 24 percent in 2004.
After 2014: An anguished Supreme Court and weak resolve of the government
Soon after taking office, Modi directed his Cabinet colleagues to work out a mechanism to fast track cases against politicians. In this backdrop, it will also be useful to remember that up until then, fast track courts had been set up and were functioning for cases of sexual offences against women but were suffering from many problems — lack of infrastructure, funds and judges. There were also concerns about the focus on one particular offence at the cost of others and concerns over 'quality of judgment' and violation of proper procedures. The solution, therefore, is almost like an illusion — it gives the impression of progress, but has real possibilities of regress.
Three years went by without any definite step being taken until in 2017, on a petition filed by a BJP politician, the Supreme Court gave an ultimatum on fast track courts and directed state governments to set up 12 fast-track courts and even directed the Central government to allocate funds for this. The Supreme Court was informed by the Centre that there were 1,581 criminal cases pending against politicians that were to be disposed of within a year. The fast-track courts had to start functioning from 1 March, 2018. Only notifications for setting up these courts seem to have been issued so far and that too in some states, with many other states not even providing the requisite information on pending criminal cases against politicians.
This determination with which Supreme Court is following this matter indicates that perhaps it has no hesitation in intervening and issuing directions in policy matters like setting up special courts for certain offences. It did however refrain from making framing of charges in certain offences a ground for disqualification because it would amount to legislating on the subject, which falls in the domain of the Parliament. In doing so, it has ignored the real possibilities of politicians in power influencing police, prosecution and judiciary and thus vitiating trial. Without an eventual disqualification at the end of this one-year trial period, the trial can go on with no remedy.
2019: Will we choose differently?
With the Supreme Court passing the baton to an unwilling Parliament, the burden ultimately falls on the voters to finish this race. Perhaps realising this, the Supreme Court, gave a slew of directions to publicise criminal antecedents of a politician as a voter is entitled to an 'informed choice'. For instance, it directed that pending criminal cases be mentioned in bold letters in the election affidavit of every contesting candidate; this information shall also be put up by a political party on its website and after filing of nomination papers, the information shall also be given wide publicity in print and electronic media.
But as voters do we exercise an informed choice? Perhaps we do. As political economist Milan Vaishnav argues, political parties field candidates with criminal antecedents because they come with 'deep pockets' and may be in a position not just to fund their own election but contribute to the party too. The voters too have a 'rational incentive' to vote for strongmen who may be in a position to protect and advance the interests of their communities, especially when the state machinery fails to. Thus, despite a functional democracy where voters deliberately vote for a 'criminal politician', who thrives because of fractured governance systems and absence of rule of law, only an electorate that categorically rejects tghe criminalisation of politics can ensure a thorough cleanse of the system.
The author is a lawyer and public policy enthusiast. She is also the founder of Maadhyam, a platform enabling stakeholder engagement with Parliament and policy making. Citizens can engage with Maadhyam on Twitter and Facebook.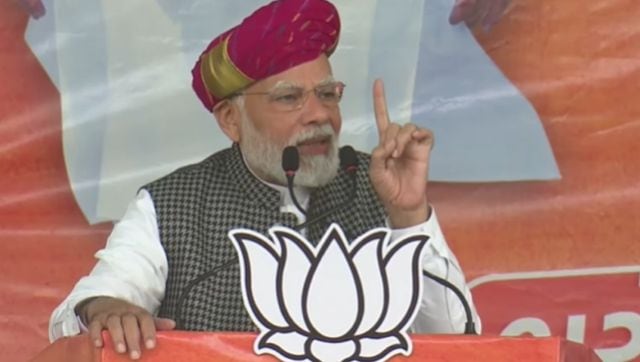 Opinion
In every way, Narendra Modi gains from this needless controversy before the nine state elections this year and the general election next year. And a master politician like him will not let this opportunity for his opponents to malign themselves go waste
India
Citing Prime Minister Narendra Modi's slogan 'Jai Jawan, Hai Kisan, Jai Vigyan, Jai Anusandhan', Indian Army Chief General Manoj Pande said that it aptly captures the contemporary reality and underscores the importance of research and innovation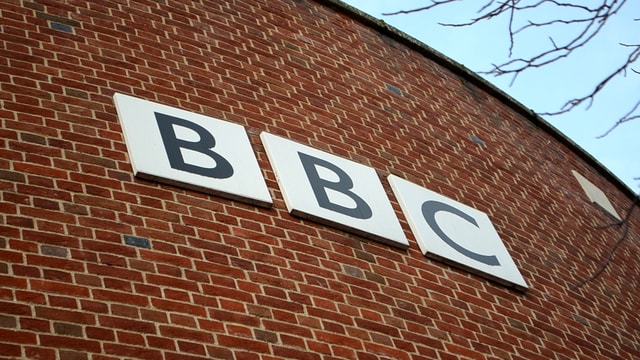 Opinion
The process to colonise the mind of a society outlives political colonisation and is carried forward even when the colony is politically free